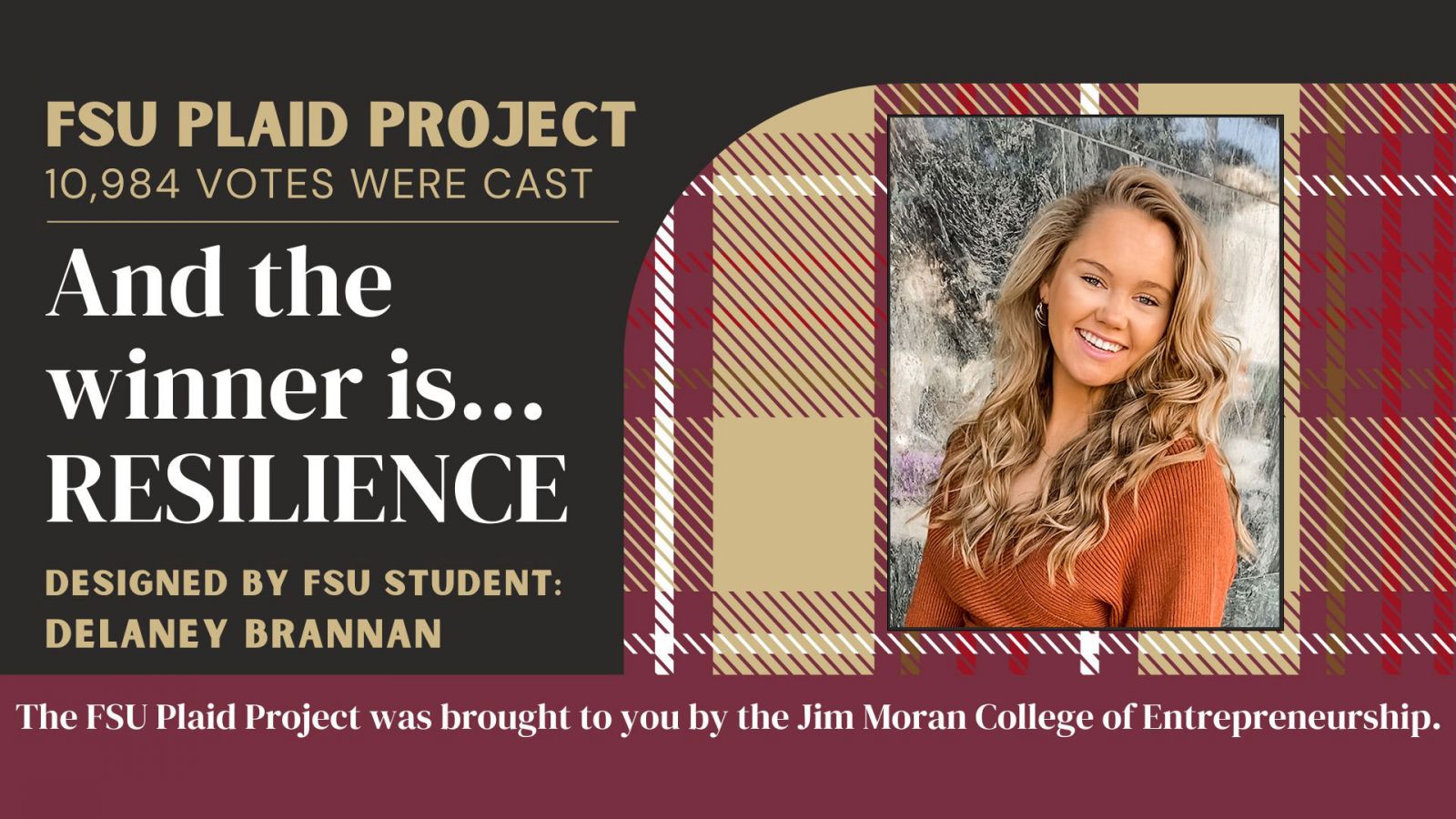 Resilience reigns.
Delaney Brannan's plaid pattern — which she named "Resilience" in honor of the Seminole Tribe of Florida — has emerged as the winner of a contest to declare the best plaid design to represent Florida State University.
The Jim Moran College of Entrepreneurship's FSU Plaid Project inspired 10,984 online votes for four plaid creations from students in the college's Retail Technologies course. Brannan's design topped three plaid patterns that likewise trumpeted FSU's colors, history, traditions and spirit.
"It brought tears to my eyes," Brannan, a senior in the Moran College, said about winning the competition. "Being able to represent Florida State University with something that I created felt surreal."
Brannan's pattern soon will find its way onto FSU merchandise and could become a staple of campus culture.
Jessica Ridgway Clayton, a Moran College associate professor of retail and the leader of the Plaid Project, called Brannan "a really hard-working student who put a lot of effort into creating a plaid she thought would resonate with the FSU community."
Ridgway Clayton said the FSU Bookstore will maintain exclusive rights to the pattern, which means it will appear on items such as backpacks, keychains and t-shirts.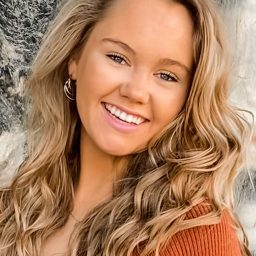 "That is the most rewarding part," Brannan said. "Seeing my design come to life and being able to share that with the rest of the Florida State community is more than I could have ever imagined."
Ridgway Clayton created the Plaid Project for her Retail Technologies course, inspiring 26 unique FSU-themed patterns. Class members voted on their 13 favorites before voting throughout the college cut the field to four.
Voting lasted for about two weeks and was open to the public.
"I am overwhelmed by the support of the FSU community for this project," Ridgway Clayton said. "We had almost 11,000 votes, which exceeded my expectations. I want to thank FSU licensing, the FSU bookstore and FSU Athletics. Their support really helped to make this project successful."
The assignment required students to develop a marketing plan that included a concept and a story to justify their design.
Brannan said the project prompted her to reflect on Florida State University, which led her to research the Seminole Tribe of Florida. Her research pinpointed five key characteristics — triumph, commitment, stability, purity and bravery.
Her plaid pattern features a color for each characteristic — garnet for commitment, gold for triumph, white for purity, red for bravery and brown for stability.
"When I looked at the Seminole Tribe," Brannan said, "I knew it was a direct reflection of who the FSU community is — passionate, innovative and persistent individuals who embrace the university with open arms and truly take on the Seminole name."