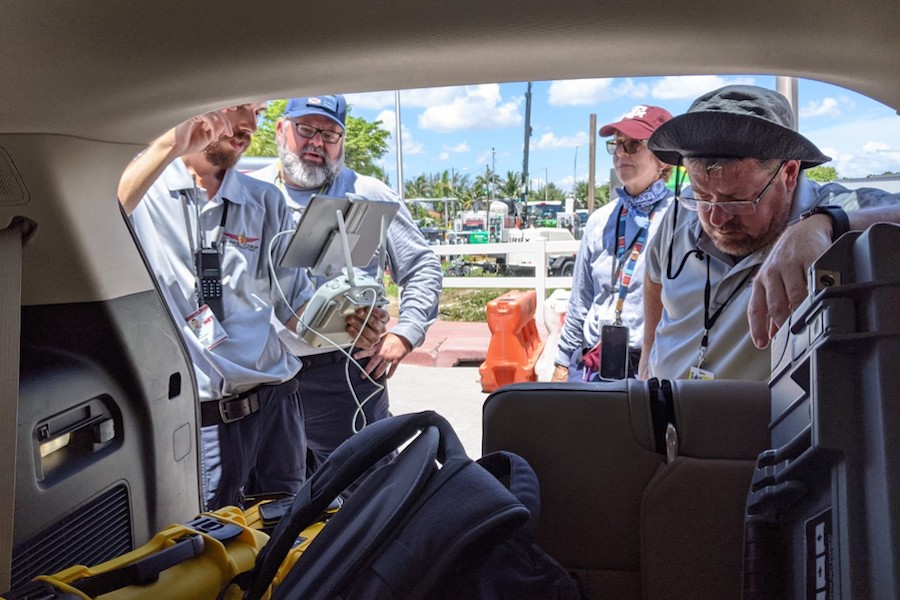 With Ian making landfall in southwestern Florida as a Category 4 hurricane Wednesday, members of the Florida State University Center for Disaster Risk Policy drone team stand poised to help.  
CDRP Director David Merrick said seven members of FSU's drone team, including four students, are supporting the state's urban search and rescue efforts.   
"Our team is currently deployed to the Orange County Convention Center," Merrick said late Wednesday, from Orlando. "We are staged here with a lot of other state resources waiting for the weather to abate enough for us to move forward." 
Merrick said the FSU contingent is part of a 16-person team that includes fire and rescue workers from Tallahassee and Miami-Dade County, plus two researchers from Texas A&M University. The FSU team will manage all unmanned aircraft and remote sensing missions for reconnaissance and search and rescue. 
In the wake of the hurricane, the drones provide accurate, near-real-time data in lieu of maps that are typically weeks and months old. That information helps in the allocation of resources, saving valuable time — and lives.  
"It's a unique experience, to say the least," Merrick said. "Ian is going to be a significant event, and we are happy to be part of the team." 
Merrick's team is housed in the College of Social Sciences and Public Policy. The team previously supported responses to Hurricane Ida, in Louisiana in 2021; Hurricane Harvey, in Texas in 2017; and Hurricane Michael, in the Florida Panhandle in 2018.