Opening Nights at Florida State University will host an exclusive Salon Concert featuring artist Katharine McPhee at the FSU President's House.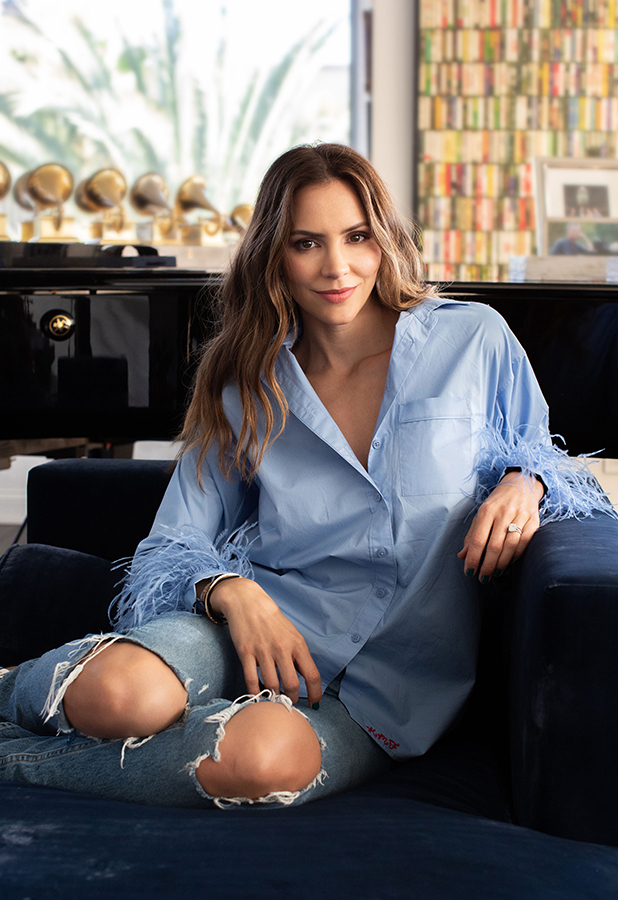 McPhee, an accomplished actress and singer, first burst onto the scene during Season 5 of "American Idol" (2006), finishing in second place. Her performance will take place Monday, Feb. 6.
"We are thrilled to be able to present this incredible artist at the FSU President's home," said Jennifer Wright-Allen, director of Opening Nights at FSU. "This intimate and unique salon concert will be a celebration of the 25th anniversary of Opening Nights. I can't imagine a better way to celebrate this significant milestone, and we are deeply grateful to FSU President Richard McCullough and First Lady Jai Vartikar for hosting this event."
As an actress, McPhee is well-known to television audiences for starring in the CBS drama series "Scorpion" (2014-2018)  and as one of the leads in the NBC musical drama "Smash" (2012-2013), executive produced by Steven Spielberg. She also starred in the Netflix comedy series "Country Comfort" (2021).
McPhee's additional television credits include the ABC/Hallmark Hall of Fame film "In My Dreams" (2014) and the Lifetime original movie "The Lost Wife of Robert Durst" (2017).  She has also guest-starred in the series "CSI: NY, Community," "Family Guy" and "Ugly Betty."
McPhee's feature-film credits include "The House Bunny," "Shark Night 3D," "You May Not Kiss the Bride" and "Bayou Caviar."
In 2006, her first single, "Somewhere Over the Rainbow/My Destiny," debuted at #2 on Billboard's Hot Singles Sales chart. Propelled by the gold-certified single, "Over It," her 2007 self-titled album debuted at #2 on the "Billboard" Top 200. The year 2010 saw the release of two records, "Unbroken" and "Christmas is the Time to Say I Love You," which covered many yuletide classics and featured an original Christmas song, "It's Not Christmas Without You." That year, her rendition of "I'll Be Home for Christmas" also climbed the charts as a top-five holiday hit. She went on to independently release 2015's "Hysteria" to much fan praise.
In 2017, McPhee reimagined, recharged and reinvigorated a host of timeless standards on her fifth full-length album, "I Fall in Love Too Easily," produced by jazz musician Don Was. The album debuted at #2 on the Billboard Jazz Albums chart.
A sought-after performer, Katharine has taken the stage for various PBS broadcasts throughout the years, including "Foster and Friends," "Chris Botti in Boston" and headlining her own "SoundStage" special.
In spring 2018, McPhee made her Broadway debut starring as Jenna in the hit musical "Waitress," featuring music and lyrics by Sara Bareilles. She then moved on to originate the leading role in the West End production of the show in London from February through June 2019. She later returned to star in the show one last time during the final weeks of its original run on Broadway, from November 2019 through its closing on Jan. 5, 2020.
In addition to her acting and singing career, McPhee is a passionate philanthropist, having served as an ambassador for organizations such as BuildOn, Malaria No More and Feeding America.
McPhee was born and raised in Los Angeles, and she is married to producer David Foster. The couple have a son, Rennie, born in February 2021.
The exclusive event at the FSU President's House will offer a limited number of tickets for sale. The event includes a pre-performance reception and artist meet and greet. Tickets are $175 each. Opening Nights sponsors and members may purchase tickets in advance beginning 11 a.m. Nov. 14. The public on-sale date for this event and all spring performances is 11 a.m. Dec. 15. The performance is sponsored by Capital City Bank. The event reception is sponsored by Chris and Beth Corum.
The mission of Opening Nights at Florida State University is to present compelling and distinguished artists who provide extraordinary experiences that educate, inspire and connect diverse audiences on and off campus.
For more information, please visit the Opening Nights website at openingnights.fsu.edu.