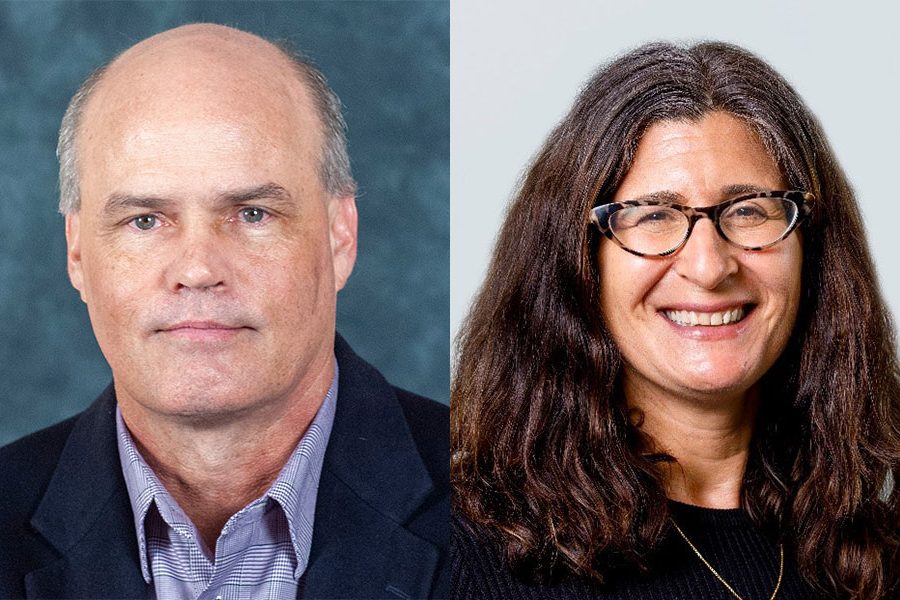 Two trailblazing Florida State University researchers have been selected for membership in the Academy of Science, Engineering and Medicine of Florida.  
Sylvie Naar, a distinguished endowed professor in the Department of Behavioral Sciences and Social Medicine, and Thomas Joiner, the Robert O. Lawton Distinguished Professor in the Department of Psychology, will be formally inducted into the academy in November.  
They join 13 other researchers admitted this year, which bumps the group's membership to more than 200.  
The group's membership votes whether to admit new members, said Norman Anderson, a National Academy of Medicine member who is also a board member of ASEM-FL. Anderson is as an assistant vice president for research and academic affairs, and is a professor in the College of Social Work. 
"The people who are already ASEM-FL members are stellar in their respective fields and are an elite group of researchers and organizational leaders," he said. "To be approved by the whole of that membership speaks to the high quality of the research that Dr. Naar and Dr. Joiner have been doing through their careers."  
Janet Kistner, FSU's vice president of faculty development and advancement said, apart from the recognition, membership is viewed as a step toward admission into the  National Academy of Sciences.  
"It's fair to say these are already individuals whose work has brought them national and international attention," she said. "This recognition speaks to the great work they're doing and will hopefully help them advance toward the National Academy."  
Naar, who recently earned a four-year, $1 million research grant from the National Cancer Institute, is founder and director of the Center for Translational Behavioral Science. Her research focuses on translation of scientific research to real-world practices that improve patient health.  
In reaction to the recognition, Naar emphasized the benefits to FSU. 
"This further puts FSU on the map as a leader in behavioral health," she said. "The recognition of work on health equity in marginalized young people in Florida makes me more optimistic about the future." 
She added: "I am honored to be selected to this prestigious group, especially with my colleague who I strongly admire, Dr. Joiner."   
As director of the Laboratory for the Study and Prevention of Suicide-Related Conditions and Behaviors, Joiner leads a team in pursuit of any scientific project that could advance suicide prevention. 
"That's our mission and our vision," he said.  
Joiner praised Naar's work and reflected on the doctoral students he has worked with who have become leaders in the field.  
"That's the thing I'm proudest of," he said. "Suicide prevention is a long game. It's going to take decades. It's going to take that next generation of students and their students to continue the work."  
For more information visit, https://www.asemfl.org.