Florida State University's new president is implementing ambitious strategies to take the fast-rising, Top 20 public university even higher.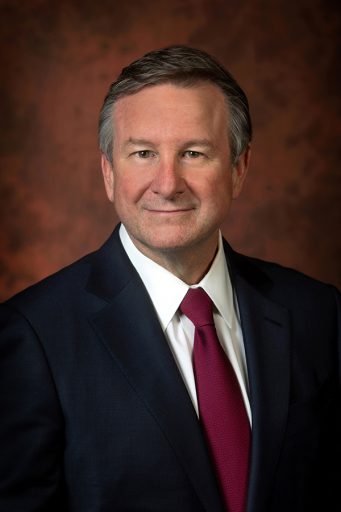 Florida State University President Richard McCullough arrived on campus in August 2021 with a bold vision of leading one of the top public universities in the nation to even greater heights.
An academic leader, innovator and entrepreneur, McCullough came to FSU after a decade as Harvard University's vice provost for research and professor of materials science.
Inspired by FSU's rapid rise in the national academic rankings, commitment to student success, and role as an engine of economic opportunity and social mobility, McCullough is building on the university's momentum by tapping into its competitive spirit.
McCullough, who recently completed his first academic year as the university's 16th president, is setting ambitious goals for Florida State.
"This is a university on the rise. While we are proud to be a Top 20 public university, I am confident that we can move even higher in the national rankings based on the quality of our academic programs, faculty and students."

— Florida State University President Richard McCullough
"I knew Florida State was a special place from the moment I stepped on campus. This is a university on the rise," McCullough said. "While we are proud to be a Top 20 public university, I am confident that we can move even higher in the national rankings based on the quality of our academic programs, faculty and students."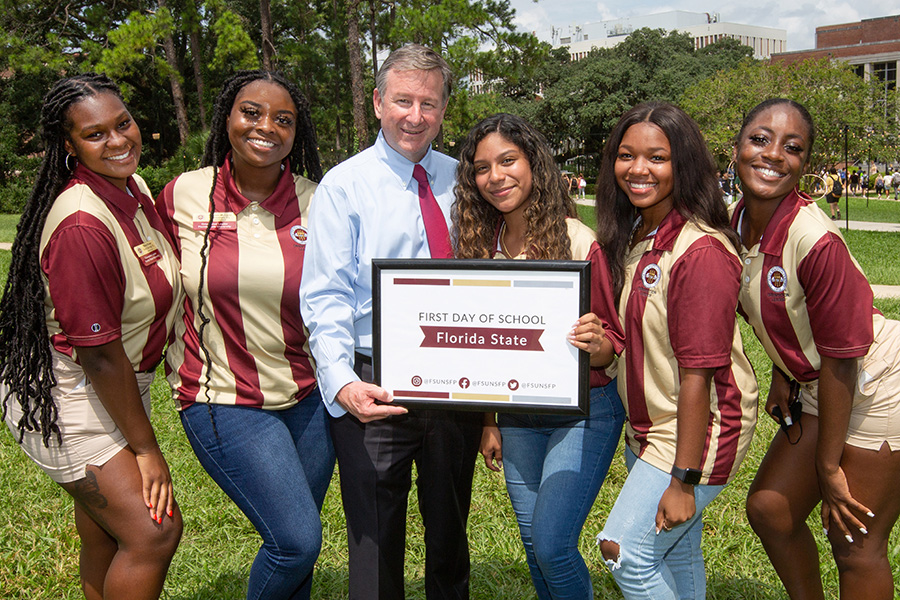 Investing in Students
FSU's strategic investments in student success have fueled its rapid ascent in the U.S. News & World Report rankings — a strategic climb from No. 43 to No. 19 among the nation's public universities over the past six years.
At the same time, FSU has seen rising retention and graduation rates. The university's 95 percent freshman retention rate is a school record, and FSU's four-year graduation rate of 74 percent is the best in Florida and one of the highest in the nation.
Remarkably, Florida State achieved this record-high graduation rate while nearly eliminating disparities across race, ethnicity and income level in an undergraduate population where about 26 percent of students are the first in their families to go to college and nearly 20 percent of students began their higher education at a community college.
The Association of Public and Land-grant Universities (APLU) recognized Florida State for its efforts to support all students in earning their degrees with the 2021 Degree Completion Award — the top student success award in the country.
"Student success is at the heart of Florida State University's mission, and addressing equity gaps is one of our top priorities, so it is especially meaningful to be recognized by the APLU with the Degree Completion Award," McCullough said. "Public universities are amazing engines of social and economic mobility, and that's why our faculty and staff have worked so hard to achieve one of the top graduation rates in the country."
The university's core mission of supporting students resonates with McCullough, who was a first-generation student and worked his way through school, starting at community college.
"I didn't have the financial and social support that Florida State offers students to ensure they succeed, so I'm especially committed to enhancing these programs," McCullough said. "FSU students can achieve their dreams of a degree, no matter their background."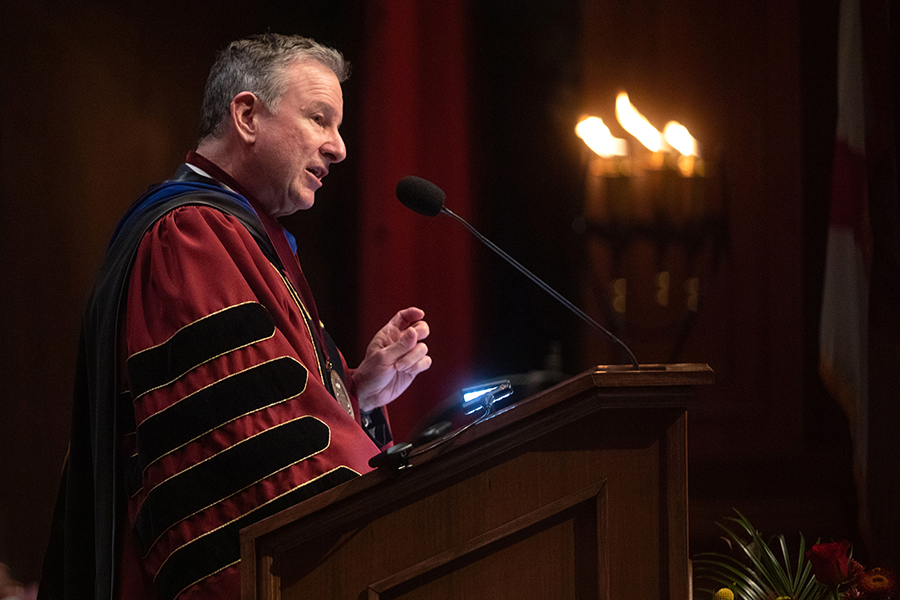 Driving Innovation
McCullough — a scientist, inventor and private-sector CEO — also aspires to grow Florida State's research and development enterprise. To do so, the university is broadening its efforts to attract research funding and is hiring nearly 170 new, full-time, tenure-track faculty members.
"One of my major goals is to build initiatives at this university by developing the infrastructure needed to attract more research dollars," he said.
McCullough said there is a huge opportunity to increase the university's support from the National Institutes of Health, and FSU will focus on increasing capacity in life sciences, medical research and health data sciences.
One exciting example of this is the new FSU Health initiative, a partnership with Tallahassee Memorial HealthCare, which has the potential to transform health care delivery, education, and biomedical research in the region. FSU also is collaborating with the Mayo Clinic to cultivate a diverse and robust talent pipeline in Florida and beyond by creating hands-on opportunities for students to sharpen their skills in data science, biostatistics and biomedical research.
McCullough also aims to create opportunities for faculty and students to bring their research to the marketplace. That means increasing the number of university-based startups and intentionally translating FSU research output, thereby driving innovation and economic growth.
During his Investiture in February — an event that included major speeches by academic leaders from Harvard and Carnegie Mellon — McCullough said he came to Florida State University because he believes it is one of the nation's best public research universities, and he aspires to raise the bar even higher.
"Now our challenge — and our responsibility — is to become even greater."