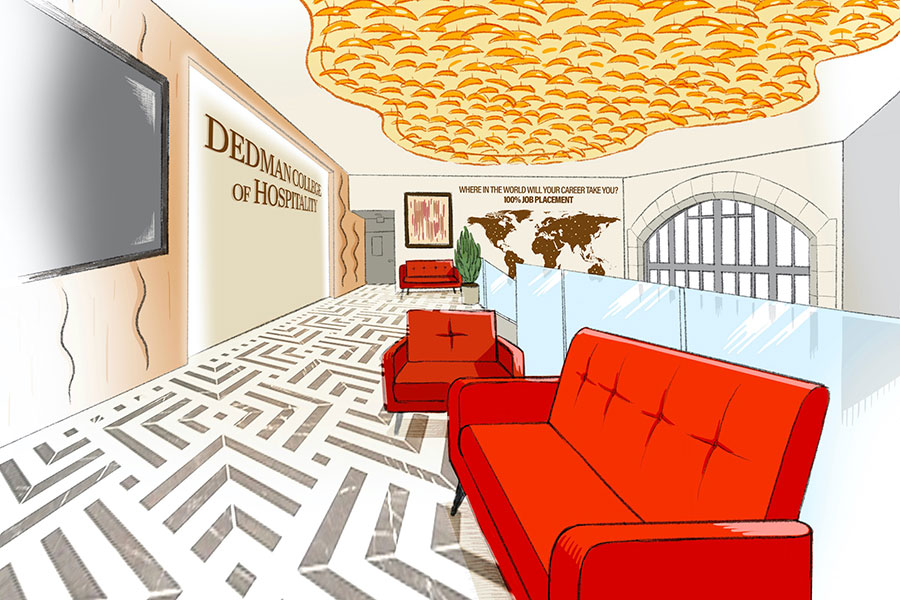 Florida State University's Dedman College of Hospitality announced a $4.15 million gift by an anonymous donor for building renovations and to establish a scholarship program for first-generation students.
A significant portion of the gift will establish an endowment fund to support the new scholarship program for first-generation students majoring in hospitality.
FSU President Richard McCullough applauded the donation.
"This gift will bring the Dedman College of Hospitality revitalized facilities to help students thrive in their studies and help attract prospective students," McCullough said. "I look forward to the completion of these renovations and I know they will provide Dedman students with many wonderful opportunities and experiences in the years to come. It's significant for someone to make such a substantial gift and we are grateful for all the support it brings to the FSU community."
Renovations will take place on the first and second floors of the University Center Building B, which houses the Dedman College of Hospitality. The updates include improvements to the first-floor entry and second-floor common area and creation of a new recruitment center. The first floor will be curated with updated furnishings and refreshed décor. The second-floor common area will be designed as a space for students to use between classes.
The recruitment center will inform prospective students about Dedman's academic majors and unique courses. It also will promote opportunities such as study-abroad programs and internships.
For more information about the FSU Dedman College of Hospitality, visit dedman.fsu.edu.