Florida State University on Monday announced Undra Baldwin as its new chief audit executive following an extensive national search. He will start May 9.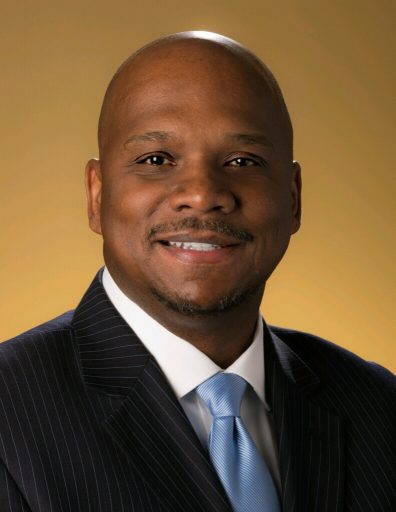 Baldwin, an expert on internal controls, audit methodology, risk assessment, fraud, information technology general controls and data analytics, comes to FSU from Kennesaw State University in Georgia, where he has served as Chief Institutional Auditor since 2020.
He succeeds Sam McCall, who is retiring this spring after more than eight years at the helm of FSU's Office of Inspector General Services.
"Undra Baldwin's experience and expertise will be an asset to Florida State University, and we're pleased that he will be taking on this important role," said President Richard McCullough. "Sam McCall has done an incredible job leading this unit, and I wish him all the best in his retirement."
In his new role, Baldwin will oversee FSU's internal audits and investigations of university programs, activities and functions.
"It is an honor and privilege to be selected as FSU's next chief audit executive," Baldwin said. "I look forward to joining a world-class institution and assisting President McCullough and the Board of Trustees in achieving their strategic and institutional goals. I am thrilled about leading a top-tier internal audit department and partnering with FSU leadership, faculty, staff and students."
Before Kennesaw State University, Baldwin spent eight years at Alere Inc., now Abbott, where he started as a manager of Internal Audit in 2004 and rose through the ranks to become vice president of Internal Audit from 2008 to 2012. He also previously served as director of Global Business Risk and Audit at Randstad Group and as director of Information Technology Audit division at the Metropolitan Atlanta Rapid Transit Authority.
Baldwin began his career in auditing working for Fortune 500 companies domestically and abroad. He holds a bachelor's degree in business from Jackson State University and a Master of Business Administration in finance from Georgia State University. He is pursuing a master's degree in cybersecurity from Kennesaw State University and is expected to graduate in July. He is also a licensed Certified Internal Auditor (CIA), Certified Information Systems Auditor (CISA), Certified Fraud Examiner (CFE), and Certified Data Privacy Solutions Engineer (CDPSE).
Baldwin is actively involved in the Atlanta community and currently serves on the boards of the Atlanta Chapter of the Institute of Internal Auditors, the Georgia Chapter of the Association of Certified Fraud Examiners and the Kennesaw State University Internal Audit Center. He is also a member of Alpha Phi Alpha Fraternity Inc.