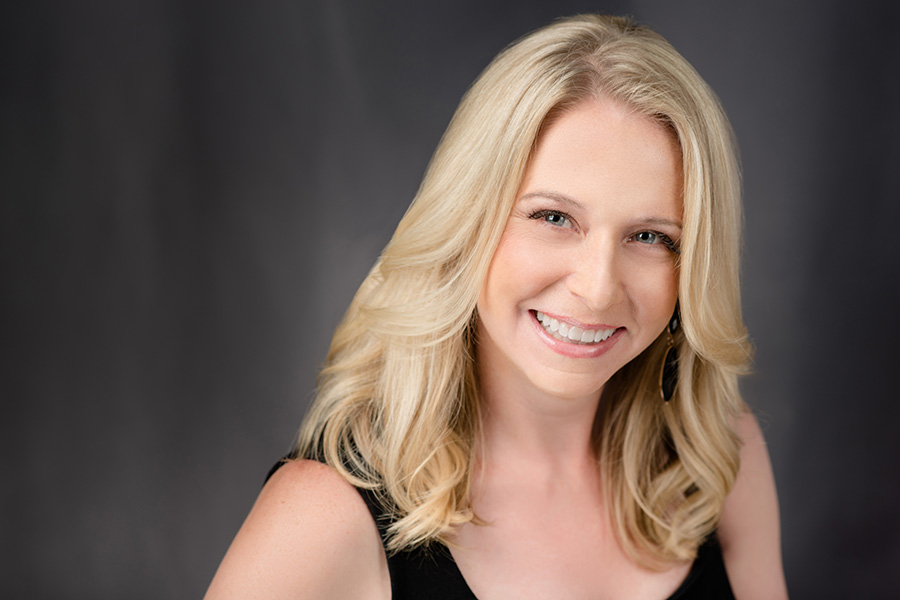 Florida A&M University and Florida State University announced today that Michelle Personette, the executive director of Tallahassee's Challenger Learning Center (CLC), will step down on Feb.  3, 2022. Personette has led the center, which is the K-12 STEM outreach facility of the FAMU-FSU College of Engineering, since 2004. Prior to that, she served as its communications and development manager, beginning in 2001.
During her two decades at the CLC, Personette has become well-known as the face of STEM outreach in the state capital and has led the center past several notable milestones. She has grown the CLC's influence statewide and nationally and created hundreds of partnerships throughout the center's tristate service area and throughout the global giant screen cinema and educational networks. Perhaps most notably, Personette has developed a strong educational and outreach team at the center and brought in record external funding even in the midst of the COVID-19 pandemic.
"Since its opening in 2003, the Challenger Learning Center has served as an incredible resource for students, teachers, parents, tourists and families," Personette said. "I am confident that it will continue to do so with the team and board of directors currently in place."
Personette said she plans to pursue new professional goals and build on her experiences at the CLC.
"I know I speak for the entire CLC Board of Directors when I say we will greatly miss Michelle and her diligence and dedication every day," Kathleen Daly, board chair for the CLC, said. "For 20 years she poured her heart and her soul into the Challenger Learning Center and is leaving it in the best shape it has ever been."
Farrukh Alvi, interim dean of the FAMU-FSU College of Engineering, pointed to Personette's skills as a relationship builder and growth visionary for the center's success over the past two decades. The relationship with CLC has been an outlet not only for K-12 education but also a showcase for the aeronautical and space-related engineering research at the joint college.
"Michelle's leadership at Challenger has grown and broadened the center's influence in Tallahassee and beyond," he said. "The college has greatly benefitted from the programming she built and the key relationships she's made locally, regionally and at the national level. She leaves big shoes to fill. We are sorry to see her go but wish her the very best in her future endeavors."
About Challenger Learning Center
More than 20 years ago, Tallahassee residents Dr. Norman Thagard, then-FAMU-FSU College of Engineering associate dean, retired astronaut and close friend of the Scobee family; Dr. C.J. Chen, then-FAMU-FSU College of Engineering dean; and Captain Winston Scott, retired astronaut and former Florida State University vice-president for student affairs shared the concern over the lack of American students with international competitive skills in math and science. To help arm future generations with these critical skills, they joined forces to create a Challenger Center in Florida's Capital city.
Through funding from several public and private sources, their dream became a reality in March 2003 when the Challenger Learning Center of Tallahassee opened to the public. Located in the heart of downtown Tallahassee, the CLC is open to the public 363 days a year and serves approximately 100,000 people (40,000-60,000 students annually) through its various programs. The CLC mission is primarily aligned to K-12 students throughout a 67 county, tri-state service area in order to provide standards-aligned, high-quality "hands-on, minds-on" educational experiences through the use of a space mission simulator, demonstrational and hands-on laboratory activities, an IMAX® Theatre and a Planetarium. The center receives substantial resources and funding from both Florida A&M University, Florida State University and external sources.