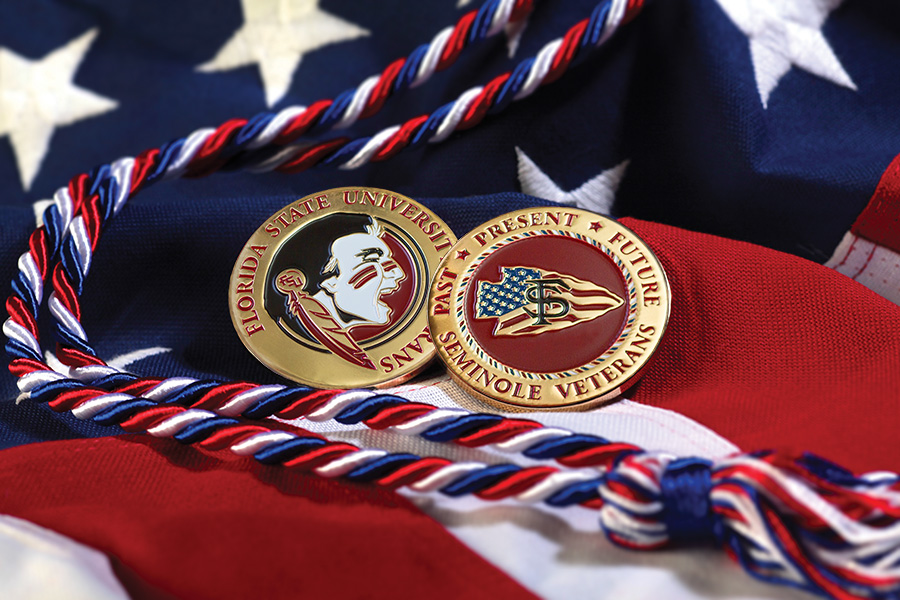 As the nation honored its military veterans this Veterans Day, Florida State University commemorated one decade of the Student Veterans Center.
Established 10 years ago on Nov. 11, 2011, the Student Veterans Center helps ease the transition from military service to campus life, integrating student veterans into the general student population and local community.
Military veterans sometimes face distinct challenges when they return to the classroom: they've been away for several years, they're moving from a regimented to an unregimented lifestyle, and they often feel out of place among their younger classmates.
To address these challenges, the Student Veterans Center was created to elevate the university's resources and support for veteran and military students and enhance their connectedness to the campus community. Since then, the Student Veterans Center has served as a one-stop shop for student veterans, National Guard, Reserve, active-duty members, and their families.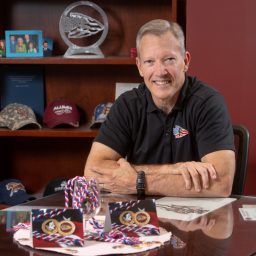 "Ten years ago, the Florida State community was drawn together by a vision to support the transition of military/veteran students into college, walk side by side with them through college and stay by their sides into their careers or graduate school – to be a national beacon of veteran support and success," said William "Billy" Francis, director of the Student Veterans Center. "Together, students, faculty, staff and alumni have achieved this goal."
An FSU alumnus who served for 26 years in the U.S. Air Force, Francis has directed the center since its inception. He's helped the center evolve and grow through the years and appreciates FSU's commitment to those who have served.
"I am extremely grateful for all the support of the university from the president down, extremely grateful for the incredible support from the non-veteran student population – we could not do this without you – and I am extremely proud of all of our military/veteran students/alumni past, present, and future," Francis said.
The center leads more than 30 veteran-centered events each year, including the President's Cord and Coin Ceremony where the FSU president invites graduating student veterans and ROTC cadets to the president's house and awards them with a commemorative "challenge" coin and a red, white, and blue honor cord to wear during commencement.
Over the past 10 years, more than 100 distinct veteran-centered events and activities have taken place and approximately 20,000 military-connected students at Florida State have received support. Between 2011 and 2021, FSU's veteran graduation rates increased from 69 percent to as high as 86 percent.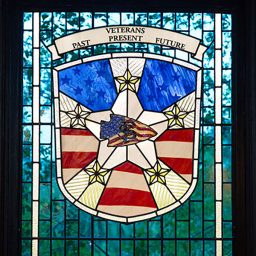 Whether it's through the Athletic Department's Military Appreciation Games, or the Scott Speicher Memorial at the FSU Tennis Center, or the annual Justin Sisson 5K Memorial Run, Florida State's collective commitments to veteran and military students helps the entire university community gain a richer understanding of the service and sacrifice of the nation's military personnel, and how their service has enhanced and sustained the quality of life for all.
Goals for its next decade include the construction of a stand-alone Student Veterans Center, further enhancing Florida State's support of military-affiliated students, expanding these students' connections to veteran alumni, and growing the university's enrollment of those who served.
"Florida State is nationally recognized as a leader in the military/veteran student success arena and it's time to celebrate this milestone, look back at where we have been and look ahead – together – towards where we want to be 10 years," Francis said.
For more information about the Student Veterans Center, visit veterans.fsu.edu.