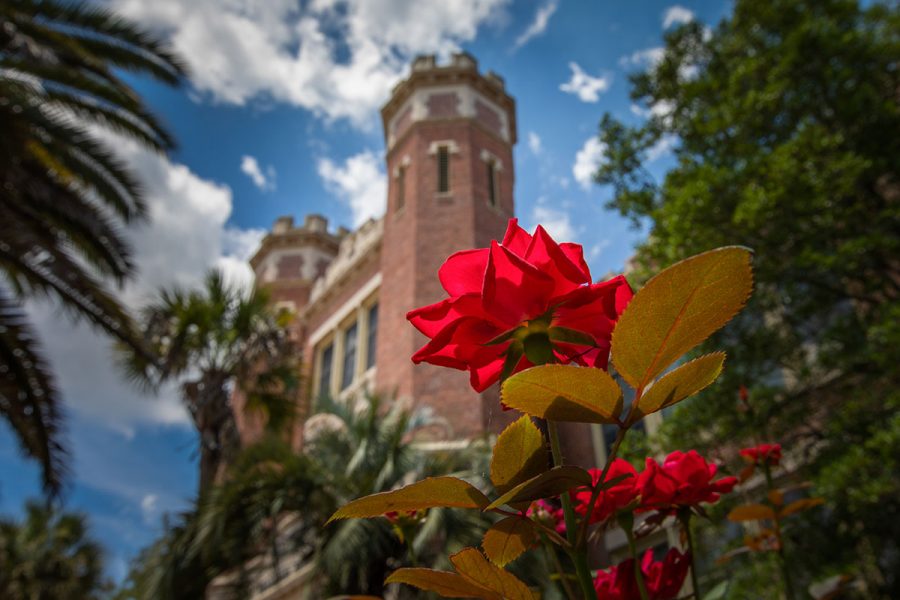 Positive views of leadership at all levels, trust in all aspects of governance, and satisfaction with university appreciation and recognition of faculty are some of the areas where Florida State University shines, according to a recent survey of the university's faculty.
Last spring, Florida State's faculty participated in the latest Collaborative on Academic Careers in Higher Education (COACHE) survey, which assesses the faculty's level of satisfaction across multiple domains and compares the results to other universities across the nation as well as a select group of peer institutions. FSU has taken part in the survey every three years since 2015.
The latest results were very positive: 94% of FSU faculty members would recommend their department to faculty at other universities, while 81% of participants reported overall satisfaction with FSU as a place to work.
"We are so pleased to see significant, across-the-board improvement in the university's faculty satisfaction results," said Provost and Executive Vice President for Academic Affairs Sally McRorie. "This survey was taken during an extremely challenging time as it coincided with the COVID-19 pandemic, so the high response rate and positive results are a testament to the work we do to support faculty and ensure their success."
Vice President for Faculty Development and Advancement Janet Kistner said the next step is to engage faculty and academic leaders in discussions of the results so that effective and sustainable changes can be implemented to support faculty success.
"Relative to our peer institutions, FSU faculty are more satisfied with many of the very important aspects of their work lives," Kistner said. "The results also identify areas with room for improvement. Over the next few months, I look forward to discussing our results with faculty groups and collaborating with them to develop programs and policies that make FSU an even better academic home for our faculty."
In the COACHE survey, Florida State scored high marks in the faculty's opinions on university support for faculty research and teaching. A strong majority of faculty surveyed said they are satisfied with their research autonomy and feel they have appropriate control over what they teach.
The results also indicated positive progress in faculty who are satisfied or very satisfied with the university leadership's priorities and in those who viewed the university's shared governance as effective.
The university also saw gains in the area of diversity and inclusion, one of FSU's six strategic goals, according to the COACHE results. Compared to the 2018 survey, the university improved five percentage points in the number of faculty who said their colleagues are committed to diversity and inclusion and increased 10 percentage points in the number of faculty who reported there is visible leadership in support of diversity and inclusion on FSU's campus.
In addition, 88% of faculty are satisfied with their health benefits and 81% view their department as collegial.
Facilitating interdisciplinary work and collaboration and mentoring faculty across career stages were among the areas that faculty identified as needing growth and improvement.
Florida State is part of an 80-member national cohort of universities that recently completed the survey. The specific peer comparison group chosen by FSU included University of North Carolina-Chapel Hill, University of Texas-Austin, North Carolina State University, University of California-Davis, and University of Maryland-College Park.
Nearly 1,000 FSU faculty members responded to the 2021 COACH survey for a response rate of 46%, a higher rate than FSU's peers and its national cohort. All full-time faculty comprised the study population.
To view Florida State's 2021 COACHE survey results, visit https://faculty.fsu.edu/coache-survey-results.