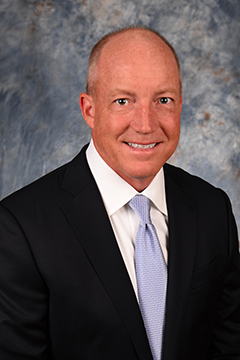 The Florida State University Board of Trustees unanimously elected Trustee Peter Collins as its chair during its meeting Aug. 27. 
Collins succeeds Ed Burr who has served as chair since 2015. 
"It's a big responsibility but we have a great board, and we have a great new president," Collins said. "My job will be to marshal all the resources to assist President McCullough in his desire to move the university forward, and I'm going to spend every day doing that."  
Collins earned his bachelor's degree in finance and an MBA from FSU. He is the co-founder and managing principal of Forge Capital Partners, directing all private equity activities for the company and serving as CEO of Forge's real estate private equity fund business.  
He previously served on the FSU Foundation Board of Trustees and as chair of the foundation's Investment and Development committees. Collins continues to serve as a member of the Investment committee. 
Burr, who is concluding his term on the Board of Trustees after more than 10 years of service, congratulated Collins.  
"You will be a great board chair, and FSU will be served well by you," Burr said. "I'm excited about the future of Florida State University."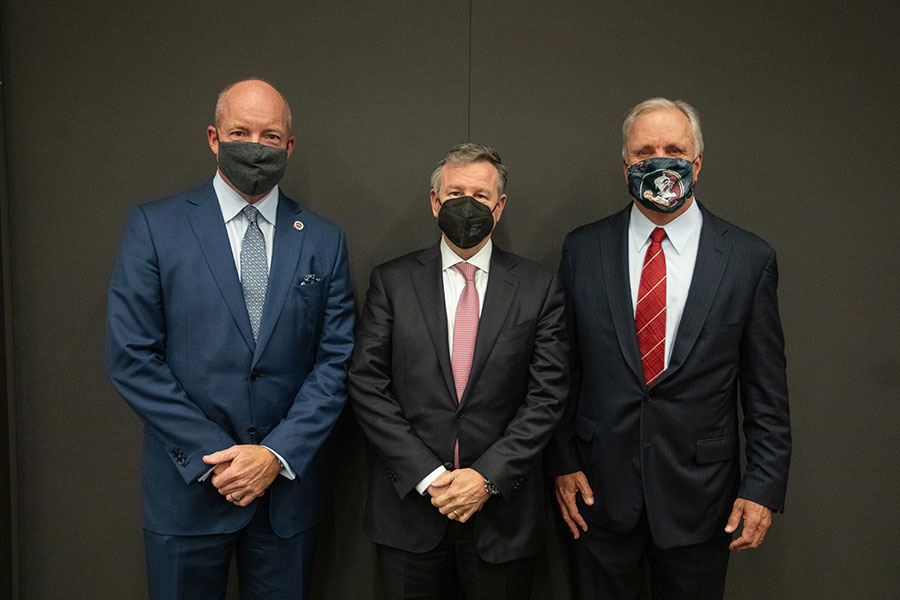 At the conclusion of the meeting, the FSU Alumni Association President Julie Decker announced that Burr will receive the 2021 Bernard F. Sliger Award in recognition of his dedicated service.  
Named for the 10th president of Florida State University, the Sliger Award is the single highest honor given by the FSU Alumni Association. The award recognizes a member of the university community who has made a major contribution toward the fulfillment of the mission of FSU.  
"It's been a great run and the future will be even better," Burr said. "This is a special place, and it's been an honor to serve."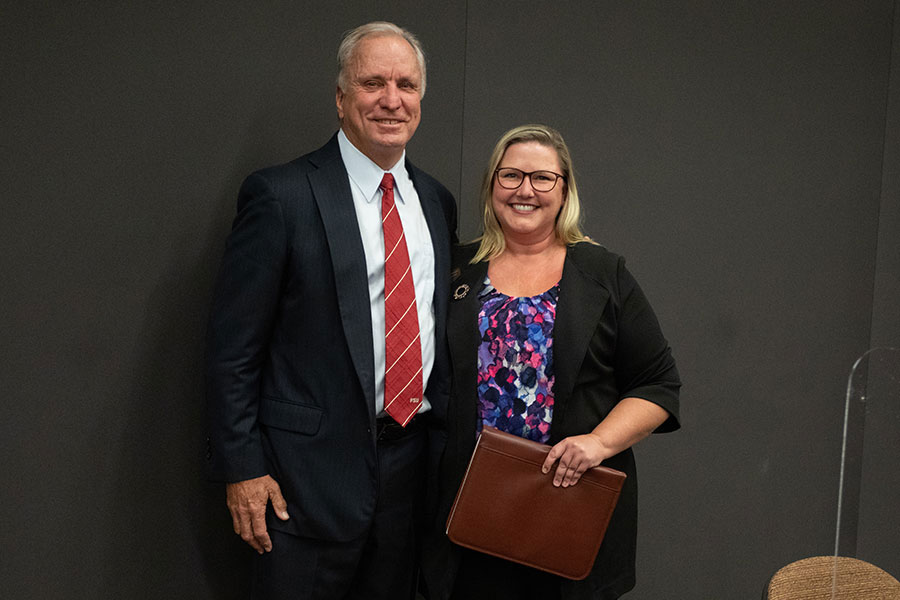 Florida State's 13-member Board of Trustees comprises six trustees appointed by the Florida governor, five trustees appointed by the Florida Board of Governors, one trustee who is the president of the university's Faculty Senate and one who is the student body president.