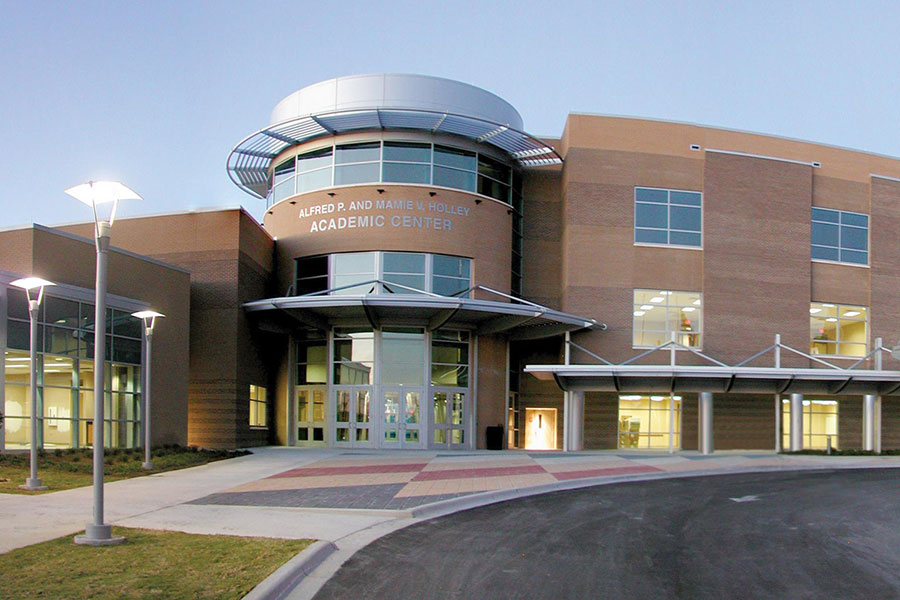 Beginning fall 2021, FSU Panama City will offer a new, fully online major in organizational management and communication.
Offered by the College of Applied Studies, the major in Organizational Management and Communication (OMC) is a terminal master's degree in Professional Communication designed to equip students with essential communication, leadership and organizational behavior management skills needed to become a successful leader within any field. This distance-learning program is ideal for students, career changers and working professionals looking to advance their leadership potential.
"This is a really unique program that can greatly enhance individual career advancement within any industry," said FSU Panama City Associate Dean of Academic Affairs Amy Polick. "This new program combines the fields of communication and behavior analysis to provide graduate students the essential, applied skills to be an effective and impactful manager or leader in any organization."
Polick said the coursework is a blend of graduate-level courses in communication, leadership and organizational behavior management, which applies behavior-based approaches to leading and managing any size organization or group.
"Effective leadership is built on effective communication," said FSU Panama City Dean Randy Hanna. "The faculty here at FSU Panama City has developed this program for people who want to effect positive and meaningful change within their organizations and lead differently."
Interdisciplinary by nature, the program focuses on developing advanced leadership practices through critical, strategic and creative thinking. It will provide students experience in behavior-analytic approaches to management; evidence-based approaches for leadership; organizational communication planning; project management; intercultural communication; and dispute resolution.
The program was built with flexibility in mind to enable working professionals, military personnel, and those employed in local industries to access specialized training for management and leadership. Applications for the program are open now; the deadline to apply for Fall 2021 is July 1.
To learn more about the online major in Organizational Management and Communication at FSU PC, visit https://pc.fsu.edu or call the FSU PC Promise information line at (850) 770-2411.