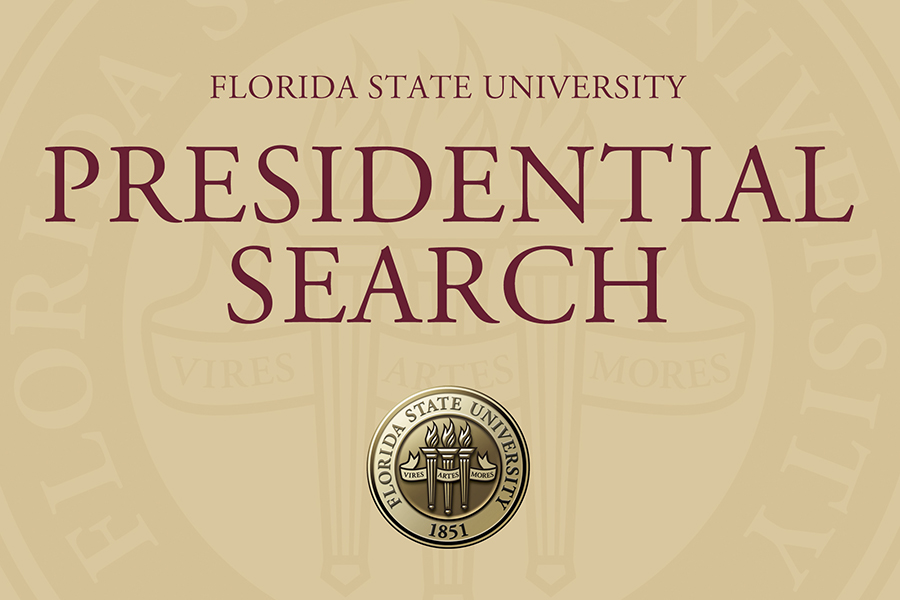 The Florida State University Board of Trustees will meet Monday, May 24. The board is scheduled to interview three presidential candidates and select the university's 16th president.
The meeting will take place at 9 a.m. in Room 208 at the Augustus B. Turnbull Florida State Conference Center.
The FSU Board of Trustees General Board Meeting will be live streamed at https://youtu.be/8LtqwvBNQYs.
Visit trustees.fsu.edu for meeting information or presidentialsearch.fsu.edu for recordings of candidate interviews and open forums, as well as their CVs.