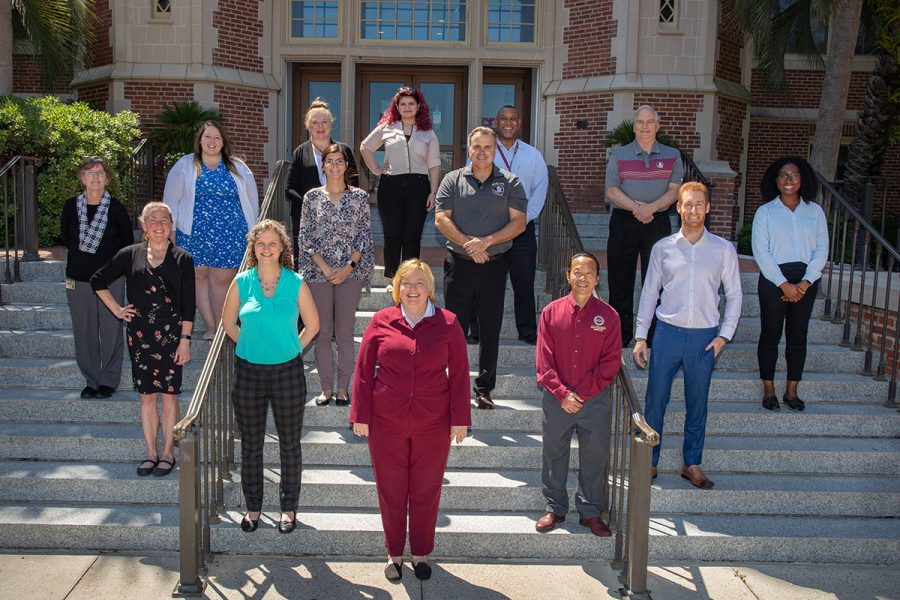 Florida State University Procurement Services has received the National Association of Educational Procurement's 2021 Award for Excellence in Procurement.
The award recognizes institutions based on the procurement department's contributions in support of the institution's mission. FSU was selected based on their advancements in technology and their response and innovation during the COVID-19 pandemic.
"Florida State University is constantly evaluating our methods to improve business processes across campus, and this is a well-deserved honor for FSU's Procurement Services team," said Kyle Clark, FSU vice president for Finance and Administration. "I am so proud of this group and am especially appreciative of their innovative leadership throughout the pandemic."
Despite operating in a particularly challenging financial climate due to the COVID-19 pandemic, FSU Procurement Services still leveraged to save or avoid cost across the institution of more than $30 million. The team also created a COVID Warehouse Catalogue for departments to receive various personal protective equipment (PPE) products during a crucial time.
"We have such a great procurement team at FSU," said Rosey Murton, chief procurement officer at FSU. "They have worked so hard during the pandemic to help our campus colleagues navigate supply chain disruptions. Everyone rolled up their sleeves to make sure FSU was able to continue to provide services to our campus community. We have been so lucky to have strong support from FSU's senior leadership and colleagues to facilitate successful outcomes."
The Procurement Services team also developed a Contract Management Module and Spend Analytics Module in JAGGAER, known as SpearMart at FSU, which both play a key role in mitigating risk, increasing transparency, capturing value for the institution and helping with spend visibility at both the departmental and organizational levels. These endeavors contribute to the institution's mission by directly supporting two of the university's strategic goals — Entrepreneurship and Innovation and Excellence and Reputation.
Nominations are evaluated on the endeavor's scope and complexity, technological leadership, the benefits provided to the institution and key constituents and a demonstration of excellence and professionalism.
For more information on FSU Procurement Services, visit https://procurement.fsu.edu/.