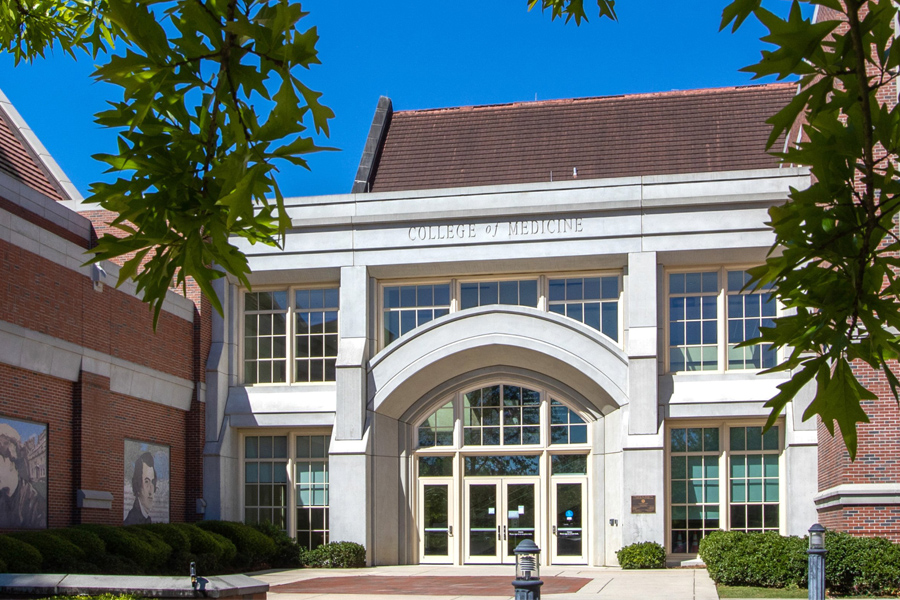 For the second consecutive year, the Florida State University College of Medicine is the nation's most selective medical school for admissions among schools ranked by U.S. News & World Report, according to data collected by the publication.
The College of Medicine received more than 7,100 applications for the 120-person class that began in May 2020 and extended 149 offers for an acceptance rate of 2.1%.
"We're a medical school with a focused mission to be responsive to community needs," said College of Medicine Dean John P. Fogarty. "We are looking for students likely to go out and serve where they are needed most, and for many that means returning to their home communities to address health care shortages. We're also proud of the fact that our students get so much direct experience with patients while working with experienced community physicians. Word has gotten out about our model, and as a result, we are a first-choice medical school for our applicants."
New York University (2.2% acceptance rate), and Stanford University, University of Arizona-Tucson and Virginia Tech Carilion School of Medicine, each at 2.3%, followed Florida State on the U.S. News list. Among the 121 medical schools sharing data with U.S. News, the average acceptance rate in 2020 was 6.5%.
Florida State has received more than 8,300 applications for the class that will enter in May 2021 at a time when medical school applications have reached an all-time high amid a global pandemic.
U.S. News also ranked the FSU College of Medicine among the top-20 programs in the country for diversity and percentage of alumni practicing in Health Professional Shortage Areas, a designation by the Health Resources and Services Administration identifying areas and populations with a shortage of health-care providers.