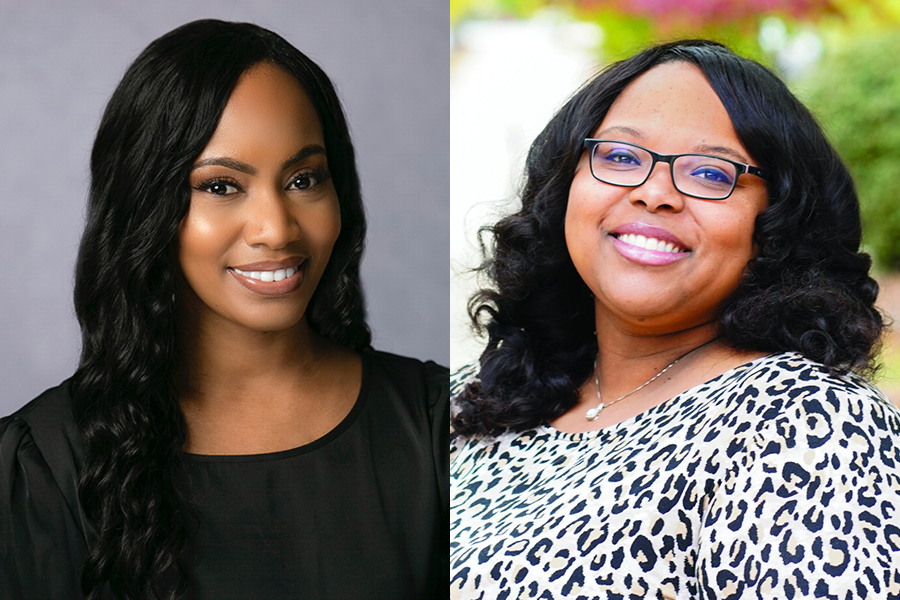 Florida State University's Division of Student Affairs announced the hiring of two new staff members for newly created positions focusing on student equity and inclusion and student engagement.
Sierra Turner started as director of Student Equity and Inclusion Jan. 6, while Felicia Williams will begin her duties as director of Student Engagement Jan. 19.
Turner comes to FSU from the University of Montevallo where she served as the Chief Diversity and Inclusion Officer and Special Assistant to the President for Minority Affairs.
In her role at FSU, Turner will be responsible for leading the Office of Student Equity and Inclusion and partnering with university colleagues to initiate Division of Student Affairs and university-wide dialogue and education in cultural competence and inclusion programming.
"From my time as a student to the work that I have been doing recently, my goal has always been on equity and inclusion in higher education," Turner said.  "I am looking forward to the amazing work that the Office of Student Equity and Inclusion will do." 
Turner's new position will report to Joi Phillips, director of the Center for Leadership and Social Change. Phillips said she was thrilled to welcome Turner aboard.
"Dr. Turner brings to us a wealth of knowledge in the areas of diversity, inclusion and cultural competency," she said. "Her expertise will allow us to think innovatively about how we move equity forward for all students on FSU's campus."
Wiliams will lead the Department of Student Engagement through vision and strategy, operational management and staff support and development. This will include overseeing Student Organizations and Involvement, the Askew Student Life Cinema and Gaming and the Student Government Association.
Previously, Williams served as director for Academic Support Services in the Office of Student Services at Florida A&M University.
Associate Vice President for Student Affairs Brandon Bowden said Williams will be key in finding new ways to facilitate student engagement at FSU.
"She brings with her a unique knowledge of emotional intelligence and leadership," he said. "We are looking forward to her fresh perspective on engaging our student body."
Williams said she is excited for her new role and building on her passion for contributing to the whole of the student experience. 
"The investment we make in the tools, our students use to engage one another, and the environment we create around their education can yield healthy residuals for our future," she said. "The more inclusive, empathetic, intelligent, and compassionate world we seek demands that we are vested in student success in and out of the classroom."