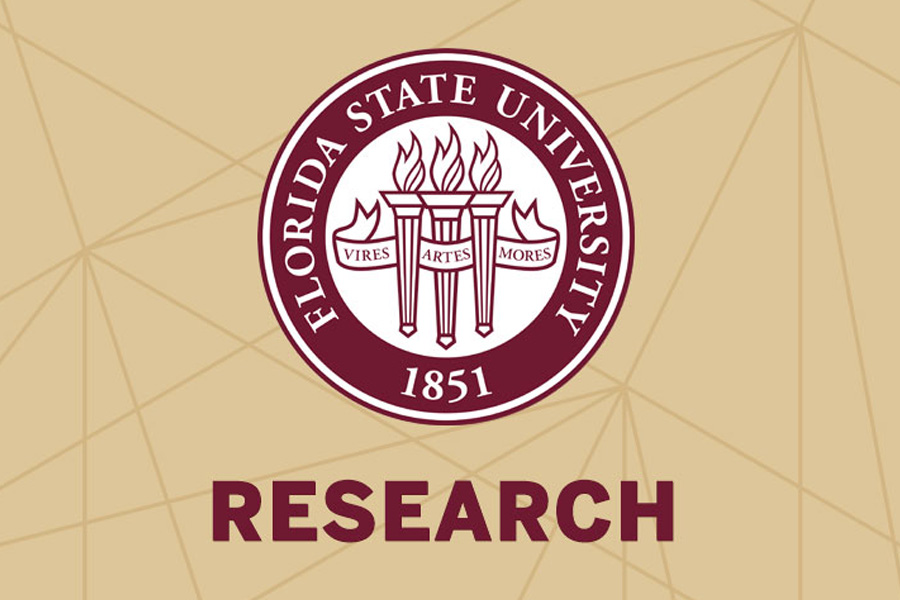 More than three dozen Florida State University researchers convened online for the university's 13th Collaborative Collision, a networking event that connects faculty members from a variety of disciplines who share common research interests.
The FSU Office of Research Development (ORD) hosted the event, which promoted possible research collaborations focused on the intersection of society and technology.
"This is an exciting avenue for researchers to explore," said Vice President for Research Gary K. Ostrander. "These events have led to new collaborations both inside and outside of FSU and new research being published from our university. We anticipate this event will generate interesting new partnerships and scholarship as well."
ORD has held Collaborative Collision events since 2016 as part of an effort to increase interdisciplinary research and teaching, a key pillar in Florida State's strategic plan. They sometimes feature prominent speakers from around the country discussing their own research journeys. This event included guest speaker John N. Parker, a program director at the National Science Foundation whose own research investigates the group dynamics of teams that make successful scientific breakthroughs.
Those creative breakthroughs are the goal. Researchers from a variety of fields — engineering, urban and regional planning, statistics, religion, education and more — explained what projects they were exploring, the expertise they were looking for in potential collaborators and how they could help their colleagues.
"This Collaborative Collision focused on how science and technology are influenced by societal factors and how society is in turn affected by developments in science and technology," said ORD director Beth Hodges. "I'm very excited to see what research collaborations come out of this. As always, ORD is available to help researchers meet their goals."
Along with organizing the event, ORD supports the work of researchers with a seed fund that provides up to $25,000 to teams formed as a result of Collaborative Collision.
"Collaborative Collision is focused on helping our researchers connect on topics of shared interest, but ORD also supports the development of these new teams through our Collaborative Collision Seed Fund, as well as facilitating conversations, planning sessions and ultimately providing management support for external grant proposals," said ORD program manager Mike Mitchell.
Visit the ORD Collaborative Collision website to view a recording of the virtual event and to see participants' research profiles.
ORD is planning to host two of these events in the spring semester. An event planned for March will focus on solutions to climate change. One planned for April will celebrate the five-year anniversary of the program by returning to the same topic the first Collaborative Collision event explored — health.