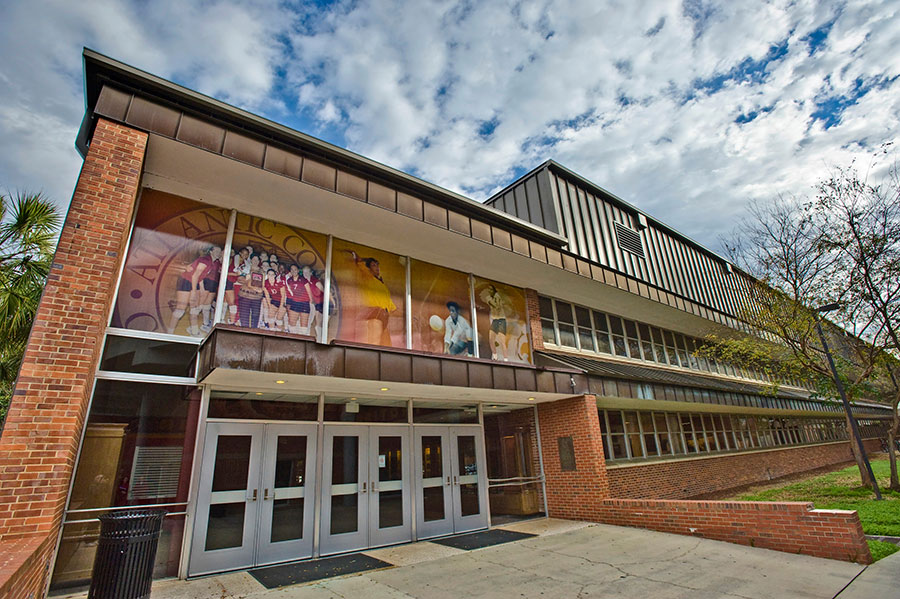 Florida State University's doctoral degree program in sport management is the top program in the nation, according to College Choice, a leading online authority on college rankings and resources.
The No. 1-ranked sport management program, housed in FSU's College of Education, is based on four thematic pillar areas: Legal & Policy Issues in Sport, Management in Sport, Sport Marketing and Sport Media & Culture Studies. Other key features of the program include seminars, research tools and instructional experience, where students can shadow with faculty members to prepare them to teach undergraduate lecture courses.
"Our ranking is a testament to the commitment our students and faculty make to rigorously and innovatively push the scientific limits of what we can know about sport—and what we can do with that knowledge to make the lives of sport consumers, participants and athletes better along the way," said Joshua Newman, doctoral program director and associate chair of the Department of Sport Management. "We take pride in recruiting top students from around the world who, like those who have come before them, will go on to become leaders in the fields of academia and professional practice."
The College Choice graduate program rankings are based on three key categories: affordability, return on investment (ROI) and commitment to graduate education.
Elizabeth Delia (Ph.D. '15), an assistant professor of sport management at the University of Massachusetts Amherst, said her experience in the sport management program at Florida State prepared her for a successful career as a faculty member.
"With the support and guidance of outstanding faculty and classmates at Florida State, I learned how to theorize and to understand the epistemological and ontological assumptions that ground my research and inform my teaching," Delia said. "This laid the foundation for me to succeed as a faculty member at one of the most respected sport management programs in the world."
For more information about the FSU College of Education, visit education.fsu.edu. To learn more about the College Choice ranking, visit collegechoice.net.