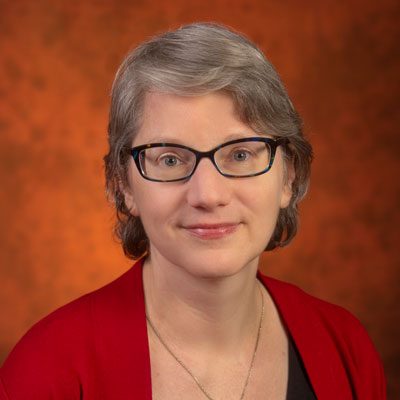 Florida State University President John Thrasher announced key staff appointments during his report to the Board of Trustees Friday.
Laurel Fulkerson will serve as interim vice president for Research, succeeding Vice President for Research Gary K. Ostrander, who has been in the position since 2011. Ostrander announced earlier this year his intention to step down and return to the faculty in the College of Medicine in January 2021.
Fulkerson has served as associate vice president for research since 2018 and has worked at the university since 2000. During her tenure as associate vice president, Fulkerson has spearheaded a major initiative to amplify research centers to connect with donors and diversify university funding streams.
Prior to serving as associate vice president, she was an associate dean in the College of Arts and Sciences. As a professor of classics, she has published extensively and is the sole author of three scholarly monographs. She is a regular visiting scholar at Oxford University and was the recipient of the Loeb Classical Library Fellowship in 2014.
Elizabeth "Liz" Hirst, Thrasher's chief of staff, will add associate vice president for University Relations to her responsibilities. In her new role, Hirst will oversee the Office of University Communications, Opening Nights, University Relations' events, Community Relations and work in coordination with the Office of Governmental Relations.
Hirst succeeds Kathleen Daly, who is retiring Nov. 30 after 25 years at FSU. Daly has led the University Relations division since 2014 and served as the university's chief lobbyist for many years.
Thrasher also announced the appointment of FSU alumnus Clay Ingram as chief legislative affairs officer in the Office of Governmental Relations, effective Dec. 7. Ingram, a Pensacola native, served in the Florida House of Representatives from 2010 to 2018.
In February 2019, Ingram was appointed as CEO of Volunteer Florida by Gov. Ron DeSantis. Previously, he served four years as president and CEO of the Greater Pensacola Chamber of Commerce. Ingram, a member of FSU's 1999 National Championship football team, graduated from FSU in 2000 with a bachelor's degree in communication.
Assistant Vice President for University Communications Browning Brooks will retire at the end of the year after nearly three decades of service to the university. Brooks has served in her current role since 2014, managing the university's news, digital, social media and creative services teams. Dennis Schnittker, the department's director of News & Digital Communications, has been appointed to serve as interim assistant vice president for University Communications.