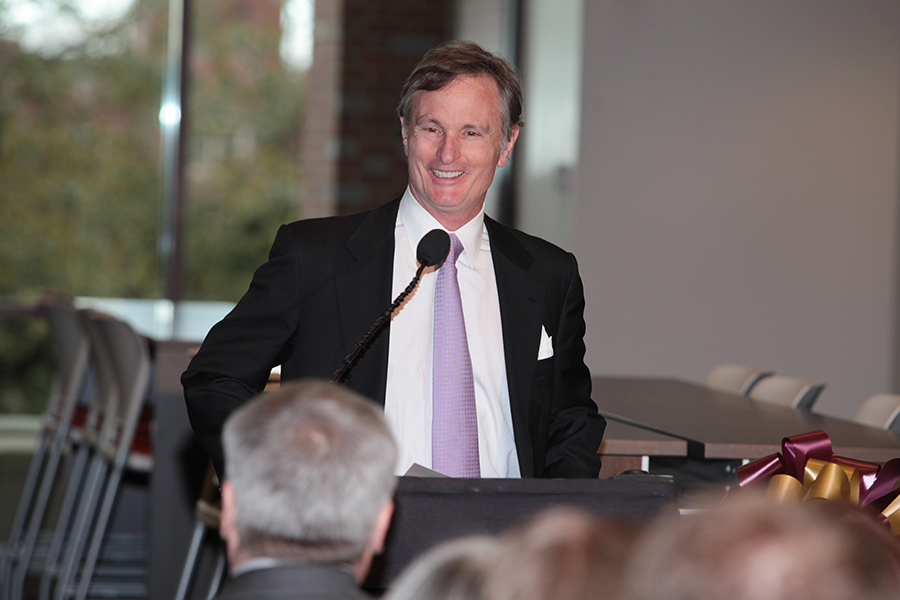 Prominent New York businessman David B. Ford, a Florida State University alumnus and former member of the FSU Board of Trustees who had a passion for student success, died Sept. 20 of complications related to cancer. He was 74.
Ford changed the lives of countless FSU students through his investment in programs that helped them achieve prestigious academic awards and national recognition.
"David was an extraordinarily kind, generous and intelligent man who loved Florida State University," said President John Thrasher. "David always expressed genuine interest in our students and invested in their potential. He was a visionary whose legacy reflects his belief that FSU students could change the world through innovative scholarship and transformative leadership. We will miss him greatly."
Ford graduated from FSU in 1968 and earned an MBA from the University of Pennsylvania's Wharton School in 1970. His academic success prompted an immediate offer from Goldman Sachs where he worked for 33 years, serving in numerous roles including managing director of the firm and co-head of the asset management division. He retired in 2003 to pursue his philanthropic interests.
Ford served as a member of the FSU Board of Trustees from 2001 to 2010, and he provided the initial $100,000 endowment gift to establish FSU's Office of National Fellowships. Since its inception in 2005, the office has mentored and assisted some of FSU's most talented students — leading them to win more than 500 nationally competitive awards, including three prestigious Rhodes scholarships, four Truman scholarships and more than 100 Fulbright scholarships.
He provided a second endowment in 2006 and continued to give annually to the Office of National Fellowship Fund.
Craig Filar, director of the Office of National Fellowships, said Ford always took a personal interest in the program.
"I feel incredibly fortunate to have worked to bring David's vision for this office to life," Filar said. "Watching David talk to FSU students, it was obvious he thought the world of them. He would delve deep into conversations with them, curious about their journeys and challenging them to strive farther in all that they attempted. His vision informs my work in every student that I meet. I cannot thank him enough for his leadership."
Ford also supported the university in other ways. He endowed the David B. Ford Ethics Scholarship for Academic Programs in 1999, and the David B. Ford Undergraduate Research and Creative Activity Award is named in his honor.
His service to FSU also included serving on the FSU Foundation Board of Trustees, and the FSU Alumni Association recognized his dedication and loyalty to the university by inducting him into its Circle of Gold.