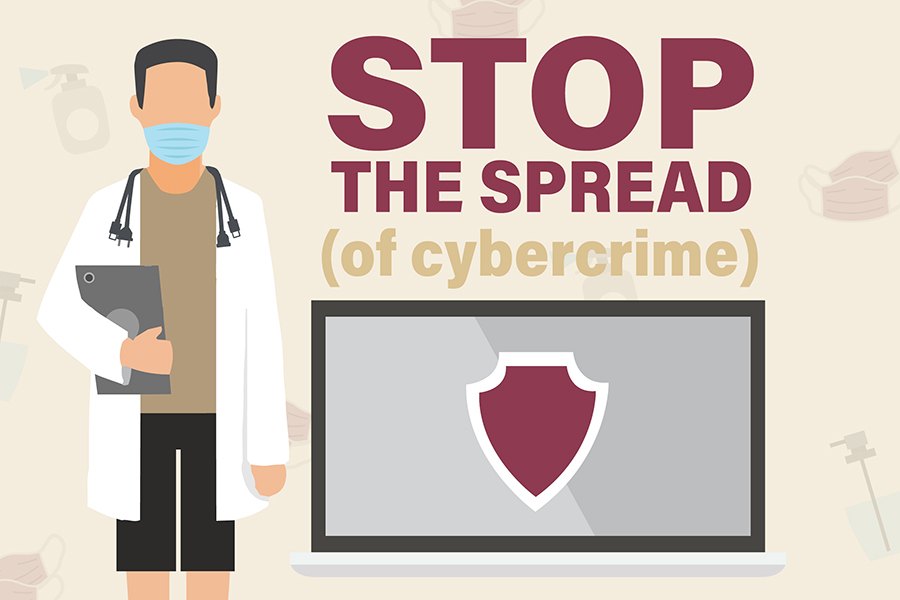 Florida State University's Information Technology Services (ITS) will help stop the spread of cybercrime as it recognizes National Cybersecurity Awareness Month and encourages everyone to start practicing healthy online habits to keep them safe in today's virtual world.
Held every October, National Cybersecurity Awareness Month (NCSAM) is a collaborative effort between government and industry to raise awareness about the importance of cybersecurity and to ensure all Americans have the resources they need to be safer and more secure online.
"With so many of our students and employees learning and working remotely this year, we want to make sure everyone is practicing safe cybersecurity, from wherever they are connecting," said Jane Livingston, associate vice president and chief information officer.
Keeping the FSU community safe online is one of ITS' highest priorities, however, cybersecurity is a team effort. It is up to everyone at the university to do their part and help keep FSU safe and secure from the evolving threat of cybercrime.
"Ensuring everyone in the FSU community is regularly monitoring their own cybersecurity online is more crucial than ever," said Bill Hunkapiller, chief information security officer. "That is why this year's campaign centers on a topic we are all dealing with every day, stopping the spread of cybercrime in its tracks."
As part of the campaign, ITS is encouraging the entire FSU community to take the Seminole Safe exam, a 10-question online cybersecurity wellness check. Participants will be entered to win one of two $500 tuition scholarships (students) or a 128GB iPad (employees).
The Seminole Safe giveaway runs from Oct. 1-16.
Individuals can join virtual cybersecurity training sessions with topics such as Cybersecurity 101 and Zoom Privacy and Security. A full list of training sessions is available on the ITS website.
For more information, visit staysafeonline.org/ncsam and www.dhs.gov/national-cyber-security-awareness-month.