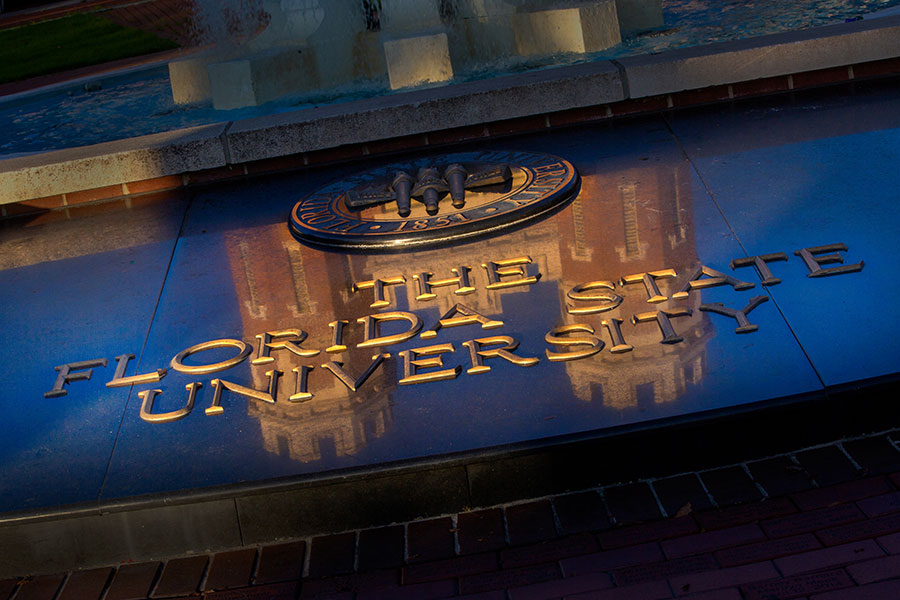 Florida State University has seen a 23 percent increase in graduate student enrollment this fall, far surpassing its goal of 3 percent in annual growth.
The Graduate School experienced a rise in enrollment in 56 percent of its academic plans for Fall 2020, including double-digit increases in 41 programs. This fall, 3,442 new graduate students enrolled, boosting FSU's total number of graduate students to more than 9,000.
"People are realizing more and more about the incredible opportunities available at Florida State and the amazing value we offer," said Mark Riley, dean of The Graduate School. "We know it's a special place, and other people are realizing that, too."
The increase didn't occur overnight — it's included in the strategic plan and something the university has been working on for several years. Last year, graduate enrollment grew by 6 percent.
Brian Barton, associate dean for Business Operations at The Graduate School, leads an enrollment team formed by Provost McRorie in 2017. Using a multi-prong approach, Barton and his team have achieved a clear trajectory of growth in graduate enrollment since 2017.
"When you combine these things like the cohesive marketing campaign, increased graduate fair recruitment and increased web resources, and then combine that with real-time help in terms of phone, email and webinars — these aspects come together and lead to a very well-qualified entering cohort for fall 2020," Barton said.
Barton's team also worked with each college and department to create very content-specific marketing materials for specific graduate programs. The wide-reaching marketing campaign also concentrated on recruiting members of the local community who could begin master's programs without moving.
It led to some impressive results. The College of Business more than doubled its enrollment of new master's students from 434 last year to 932 students in 2020. The College of Criminology and Criminal Justice, Askew School of Public Administration and the Information Technology program in the School of Information also saw marked increases.
While the coronavirus pandemic prompted Barton to propose waiving the GRE for graduate admission this fall, the exponential growth in enrollment can also be attributed to the reputation and rank of FSU.
"The university, as a whole, offers such a good academic product, and the reputation and rank of FSU, coupled with our efforts, essentially added to the product that we market," Barton said.
Riley said that while the pandemic and the GRE waiver are factors in these soaring numbers, he believes the upward trend will continue.
"I think we are going to increase in the future because what we offer here at Florida State is so exceptional that people, thanks to rankings and all the other positive factors, are realizing that what FSU graduate programs offer are transformational and life changing," he said.
Graduate students are the heartbeat of campus and the engine behind so much of the university, Riley said.
"They're the brilliant young people pushing research frontiers forward, they play an essential role in the teaching enterprise, and these are the people that will go on and change the world," he said.
To learn more about The Graduate School at FSU, visit gradschool.fsu.edu.