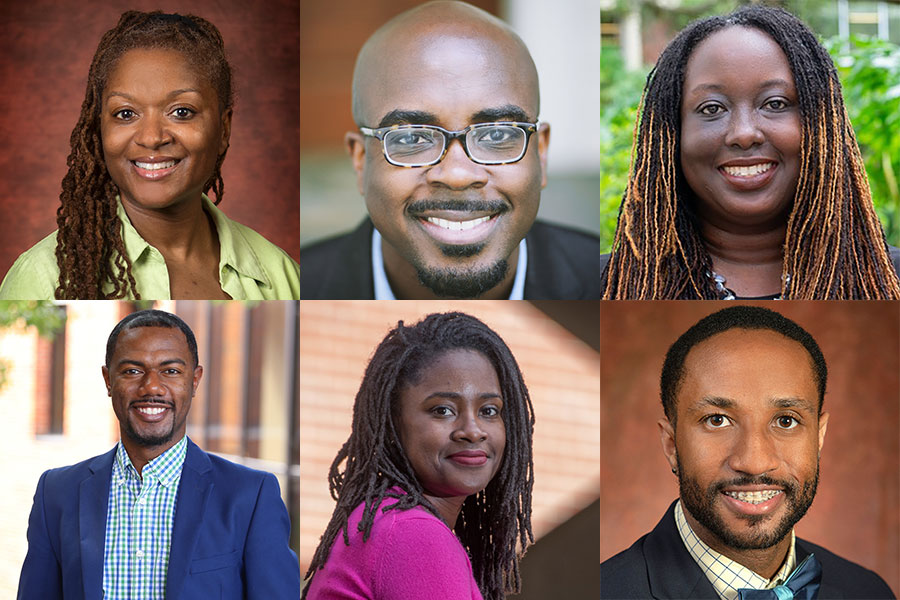 Six Florida State University assistant professors have received the Florida Education Fund's (FEF) McKnight Junior Faculty Fellowship. It is the largest cohort of FSU McKnight Fellows to date.
The FEF's McKnight Junior Faculty Fellowship Program promotes excellence in teaching and research by underrepresented minorities and women. Fellows receive a one-year sabbatical to engage in research and training projects related to securing tenure and promotion.
"The Florida Education Fund has a legacy of advancing the presence of Black and LatinX faculty in academia through its McKnight Junior Faculty Fellowship Program," said Adrienne Stephenson, assistant dean of The Graduate School and director of FSU's Office of Graduate Fellowships and Awards. "Their efforts to promote teaching and research and provide funding through their fellowship programs speak volumes about their long-standing commitment to diversify the professoriate."
In accord with program guidelines, the university agrees to release the awardees from their normal workloads while receiving their regular salaries, including benefits, during the 2020-2021 academic year. In return, the FEF provides payment to universities to help defray necessary teaching replacement costs.
"Our Selection and Review Committee awarded Junior Faculty Fellowships to scholars who demonstrated commitment to academic excellence in teaching, research and professional service," said Lawrence Morehouse, president and CEO of the FEF. "The recommendations we received indicate that their peers recognize them not only for the pursuit of excellence in teaching, but also for conducting research that will contribute substantially to new knowledge in their disciplines and help address critical problems confronting local, national and international communities."
Initially funded by a grant from the McKnight Foundation of Minneapolis, Minnesota, the FEF was established in 1984 and has awarded more than 230 McKnight Junior Faculty Fellowships to historically underrepresented minorities and women. The purpose of the program is to advance faculty diversity within Florida colleges and universities.
The following professors were awarded the McKnight Junior Faculty Development Fellowship for the 2020 – 2021 academic year: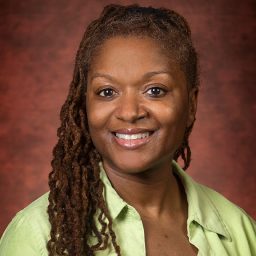 Yolanda Rankin, College of Communication & Information
Rankin joined the School of Information in Fall 2017. She previously worked at IBM's Almaden Research Center, developing software tools that enabled geographically distributed employees to work together. She also worked as a senior program manager at Luxcore Networks, developing optical subsystems, and as a software engineer at Lucent Technologies Bell Labs, where she developed and deployed wireless applications and features.
"I am delighted to have the opportunity to continue my research concerning the recruitment and retention of Black women in computing," Rankin said, "The McKnight Junior Faculty Fellowship will enable me to accomplish three things: establish a baseline of the social capital of Black women in computing; conduct multiple 'sister circles' of the experiences of Black women navigating the computing ecosystem; and create a digital repository of resources that promote the professional development of Black women who aspire to careers in the field of computing."
Earlier this year, Rankin received an NSF grant for her project, "Building a Sisterhood in Computing (BaSiC)," and, in 2017, she was awarded an NSF EAGER Grant for her research project, "Computer-Based Social Interactions to Facilitate Language Learning."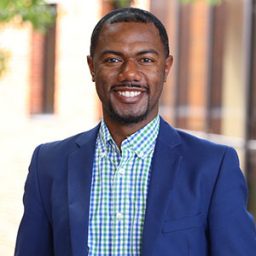 Cameron Beatty, College of Education
Beatty teaches courses in undergraduate leadership and conducts research within the Leadership and Learning Research Center, focusing on exploring the intersections of gender and race in leadership education, leadership development of students of color on historically white college campuses, and global leadership education for undergraduate students.
"I am very grateful to the Florida Education Fund for this opportunity and to join the McKnight Junior Faculty Fellowship family," Beatty said. "The purpose of the fellowship and mission is so important in working to address inequities in the academy."
Through this fellowship, Beatty plans to expand his research on Black student leaders navigating racial battle fatigue — the psychosocial stress response from navigating race and racism on a historically white campus — and share how Black and Latinx students engage in the healing process when coping with the racial trauma they experience on college campuses.
"I hope my findings will offer recommendations for how higher education institutions can better support students who experience racism on a regular basis in higher education," he said. "Given what is going on in our country and in higher education, I feel this research is timely."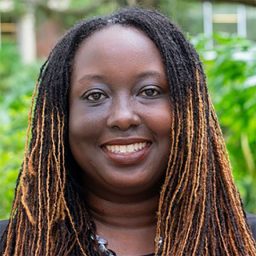 April Jackson, College of Social Sciences & Public Policy
Jackson joined the Department of Urban and Regional Planning in 2015. Her research focuses on assessing neighborhood change and residential displacement risk, as well as mixed-income communities and ways to promote greater racial equity in the built environment. She plans to continue and expand upon her collaborative work with the National Initiative on Mixed-income Communities (NIMC), which evaluates Chicago's Woodlawn Park, one of the Choice Neighborhoods of the Preservation of Affordable Housing (POAH).
"The Florida Education Fund's commitment to promoting racial diversity through its fellowship programs highlights the value of black voices and experiences in the academe and the communities that we serve," Jackson said. "Their mission is one that also aligns with my own commitment as a planning practitioner who strives to promote racial equity in all facets of my research, teaching and work in communities of color."
Jackson will examine the implementation of Woodlawn Park to understand how key actors within POAH and the Woodlawn neighborhood promote inclusion within mixed-income communities, as well as how they sought to mitigate exclusion in the built environment. During her fellowship period, she will be an affiliate at the University of Illinois at Chicago's Natalie P. Voorhees Center for Neighborhood and Community Improvement.
"I am honored to be part of a cohort of scholars of color that are addressing pressing issues faced by the Black community through research and teaching," Jackson said. "This will allow me to focus my attention on critical issues of planning and developing inclusive affordable housing. I am eager to connect my research to planning practice because that will support policies at the local level to mitigate residential displacement of existing low-income residents in communities of color that are undergoing revitalization."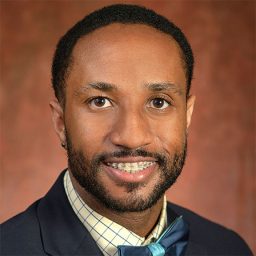 James Wright, College of Social Sciences and Public Policy
Wright, an assistant professor in the Askew School of Public Administration, will focus on completing two projects that concentrate on improving community policing relations and the role of automation in decision-making for social services.
The first project explores what is more pertinent to policing outcomes for civilians: racial representation within the police force or the use of body-worn cameras to reduce police use-of-force scenarios. The second project looks at whether people think they are being discriminated against by technological (i.e., non-human) systems when applying for social services. The research will assess if discrimination can be reduced by using technology to determine eligibility for social services.
"It is an honor and privilege to be selected as a McKnight Junior Faculty Fellow," Wright said. "By receiving this fellowship, I will be able to focus on research that not only has impacts within academia but changes the nature of policing in the United States. My projects will explore if we can identify what decision points lead to actions by police officers in specific scenarios. Further, my project will shed light on the values civilians' place on technology relative to representation within the police force."
Wright also plans to apply for a National Science Foundation grant to explore how virtual reality can be employed in efforts to reduce policing bias in police stops, e.g., using scenario-building to understand police discretion and decision-making.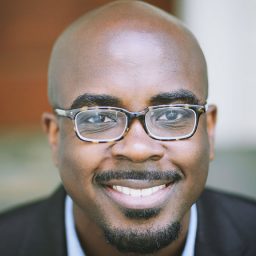 Ravi Howard, College of Arts and Sciences
Howard teaches creative writing, fiction, creative nonfiction and African-American narratives in the English department. He is the author of "Driving the King" and "Like Trees, Walking," and his work has appeared in Salon, Massachusetts Review and The New York Times. His research will focus on the role of African-American U.S. Army soldiers in the Battle of Blakely, the final engagement of the Civil War.
"That backstory has an impact on the lives of the modern-day Alabama descendants I feature in the novel in progress," Howard said. "The McKnight research leave gives me time to build those origin stories through archival research and battlefield visits. I like to create intergenerational stories that connect characters across eras and give a sense of shared presence."
Howard is a former fiction lecturer at Callaloo Creative Writing Workshop and creative writing professor at Atlanta Metropolitan State College, and has produced numerous shows for HBO, ESPN, Fox Sports 1, NFL Network and NASCAR. In 2004, Howard won an Emmy for his work on HBO's "Inside the NFL."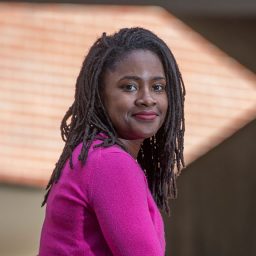 Anasa Hicks, College of Arts and Sciences
Hicks specializes in Latin American and Caribbean history, especially 20th-century Cuba, Hispanic Caribbean, women and gender and labor studies. She is currently working on two projects. "Hierarchies at Home: Domestic Service in Cuba from Abolition to Revolution" critically examines how Cubans perceived their maids and the work that they did, and how that affected domestics' lives and circumstances. Her second project, "Carlota's Heirs: Masculinity and Military Service in Revolutionary Cuba," is still in development.
"'Hierarchies at Home' is under review at a university press, and I look forward to revising it for publication this fall," Hicks said. "'Carlota's Heirs' is still in the early research phase, and the McKnight Fellowship will grant me the freedom to accelerate progress on this second book as I finish the first."
To learn more about the FEF McKnight Junior Faculty Fellowship Program, visit fefonline.org.