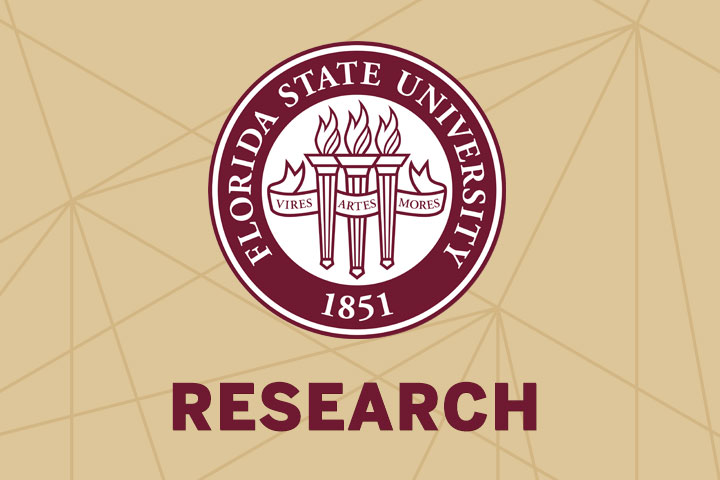 A Florida State University event that connects faculty for interdisciplinary projects is taking aim at COVID-19.
The Office of Research Development organized its eleventh Collaborative Collision event to bring together faculty members from various departments to work together on projects specifically targeted at the global pandemic that has affected everyone's life.
This spring's event had initially been organized around the theme of justice, but the ongoing coronavirus pandemic forced the office to postpone. Instead, with the world coping with COVID-19, organizers quickly set up an event focused on the disease.
The crisis caused by the coronavirus has disrupted the world, said Vice President for Research Gary K. Ostrander. Researchers at Florida State have an obligation to use their specialized skills to help humanity's efforts to mitigate the effects of the disease.
"We really need events like this Collaborative Collision to focus us, pull us together, look for synergies and address the whole myriad of problems that we're facing right now and unfortunately, that we're going to be facing for a significant period of time," he said. "I'm excited about the chances for FSU and for members of our community to come together and try to come up with some creative solutions."
At previous, in-person Collaborative Collision events, researchers set up posters explaining their work and the kind of collaborators they were looking for.
Because the coronavirus has curtailed in-person gatherings, this event was held online.
Instead of meeting in a conference center, faculty gathered via Zoom. Each researcher prepared a single slide summarizing their presentation and then had three minutes to tell their online audience about prospective projects, what they were looking for and how they could help other endeavors.
Presenters came from various Florida State departments and from community organizations. Medical, chemical and biological researchers were well-represented, but faculty studying religion, educational psychology, sociology, political science and other subjects also presented — a demonstration of how COVID-19 is touching many aspects of life.
As researchers move forward with their ideas, they can use resources collected by the Office of Research Development. A seed fund will provide grants of up to $20,000 for projects conceived from the event that are directly related to health, social or economic impacts of the ongoing pandemic and will position teams to compete for additional, external funding soon.
Typical Collaborative Collision events lead to one or two awards of seed funding, but because of the unprecedented nature of this crisis, the Office of Research Development intends to fund as many high-quality proposals as possible.
"This is what is at the forefront of discussion in everyone's life right now, and from this, there are going to be research needs that arise," said Beth Hodges, the director of the Office of Research Development. "Obviously there will be research looking at this virus on the medical side, but also as we go along, there are economic impacts. There are other social impacts, like depression and anxiety. As this is being examined and as agencies are taking a look at how we come out of this, they will have different research goals that they will want to achieve. And we want to be ready at Florida State to answer those."