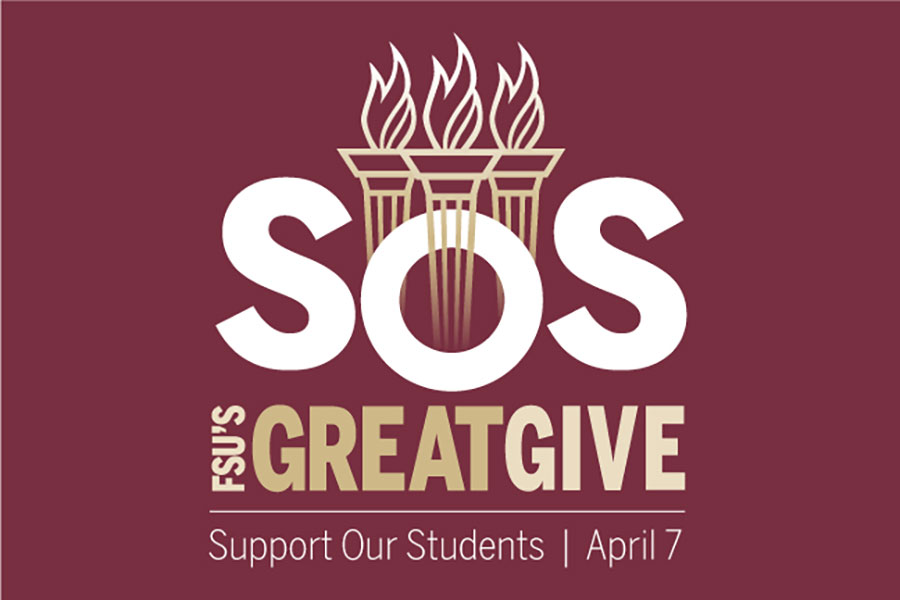 Florida State University donors, friends, alumni, faculty and staff around the globe will come together for a one-day online giving event focused on support for FSU's student emergency funds, which will aid students who are having financial struggles due to the COVID-19 pandemic.
FSU's Great Give: Support Our Students (SOS) will ask for donations to remove barriers for the university's students, so they may continue to receive the best academic experience.
The online event will take place from 12:01 a.m. to 11:59 p.m. ET Tuesday, April 7, at greatgive.fsu.edu.
"FSU students have been reaching out for financial assistance to help mitigate the effects of the COVID-19 pandemic on their educational endeavors," said Sarishni Patel, director of Annual Giving at the FSU Foundation. "Florida State University is working tirelessly to ensure students can remain in school through this crisis and on the path to graduation."          
The student emergency funds showcased during FSU's Great Give: SOS were created to quickly address a variety of students' needs — from food insecurity and medical bills to technology and housing assistance.
Supporters who would like to make a gift before Tuesday's event can visit foundation.fsu.edu/emergency.