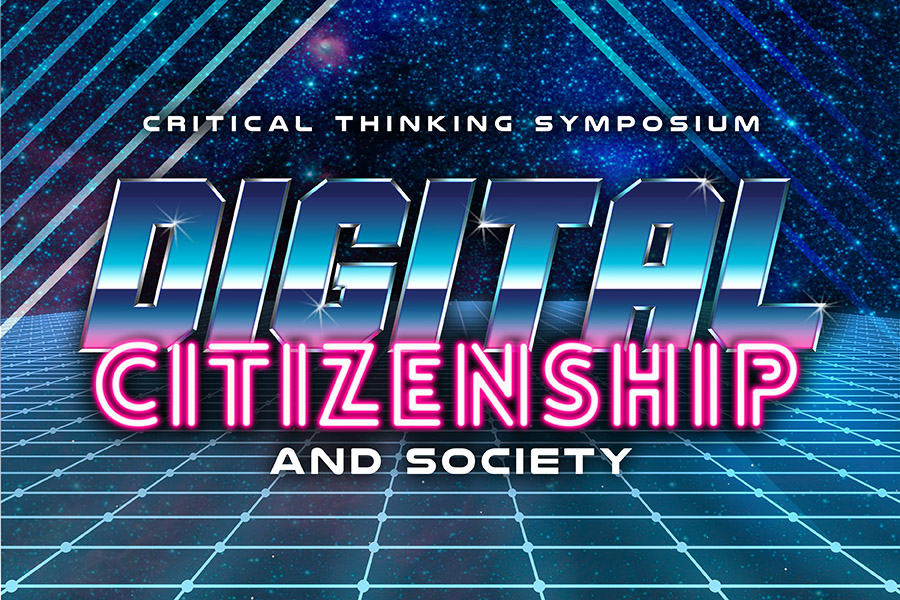 Florida State University's Critical Thinking Initiative and University Libraries will host the Critical Thinking Symposium: Digital Citizenship & Society Monday, Feb. 24, through Wednesday, Feb. 26.
The symposium will encourage students and faculty to think critically about how technology and humanity, digital citizenship and society continuously develop norms of responsible, ethical and positive digital experiences as content creators and content consumers.
It will conclude with keynote speaker David Ryan Polgar at 2 p.m. Feb. 26 in the Student Services Building. Polgar will discuss big tech's ethical responsibilities and where the future is headed.
All events are free and open to the public. Some events will be livestreamed and available for viewing at https://fla.st/prov-cts-live
Monday, Feb. 24 
Opening Event: Understanding Digital Citizenship in Research & Practice, 3-4 p.m., Strozier Library, Bradley Reading Room
Explore the topic of digital citizenship as faculty share their research and foster discussion regarding digital interactions and spaces. The event will be livestreamed.
E-Waste Design Sprint, 5-9 p.m., Innovation Hub Commons Area, Co-Sponsored by the Center for Undergraduate Research and Academic Retention & Sustainable Campus
Electronic waste, or "e-waste," generated by computers, TVs, cameras, printers and cell phones is a growing local and global issue. Through the FSU E-Waste Design Sprint, participants will explore solutions to both remediate the existing e-waste problems at FSU and prevent e-waste generations in the future.
To participate, visit https://tiny.cc/20designsprint .
Tuesday, Feb. 25 
Dual Citizenship: Navigating the Digital Realm, 11 a.m.-12 p.m., Strozier Library, Bradley Reading Room
A panel featuring faculty and students will discuss expectations and realities of digital citizenship in online courses, as well as how these aspects of digital citizenship are brought into wider internet activities. The event will be livestreamed.
Digital Literacy: Impacts on Teaching & Research TA Panel, 2-3 p.m., Nancy H. Marcus Great Hall, HSF House, Co-Sponsored by the Program for Instruction Excellence
Graduate teaching assistants participating in the Program for Instructional Excellence program share their experiences. The event will be livestreamed.
Global-to-Local: Your Call to Action, 2-4 p.m., 1st Floor, Strozier Library
Members of the campus community will discuss global issues and how they impact us locally.
Creativity is Connecting Things: Transdisciplinary Integration in Higher Education, 4-5 p.m., Strozier Library, Bradley Reading Room, Co-Sponsored by the College of Communication and Information
Youngmoo Kim, professor of electrical and computer engineering and director of the Expressive and Creative Interactive Technologies (ExCITe) Center at Drexel University, will share experiences and perspectives regarding the integration of the humanities and arts with sciences, engineering and medicine in higher education. The event will be livestreamed.
Wednesday, Feb. 26 
Digital-Savvy Jeopardy, 10 a.m.-1 p.m., Market Wednesday
What kind of digital citizen are you? Test your digital know-how and online etiquette to win prizes and find out.
Ensuring a Bright Tech Future: Getting Big Tech, Policymakers and the Public Involved in Making Tech More Ethical; Keynote Speaker: David Ryan Polgar, 2-3 p.m., Student Services Building 201 & 203
Keynote speaker and pioneering tech ethicist David Ryan Polgar will be leading a discussion on big tech's ethical responsibilities and where the future is headed. This presentation will offer attendees a better sense of the overall landscape and the hurdles we face, along with actionable ways of moving toward a better tech future.
Polgar is the founder of All Tech Is Human and is the co-host/co-creator of Funny as Tech, a New York City-based podcast and occasional live show that tackles the thorniest issues in technology. The event will be livestreamed.
The symposium is sponsored by the Office of the Provost, the Critical Thinking Initiative, FSU Libraries and the Division of Student Affairs.