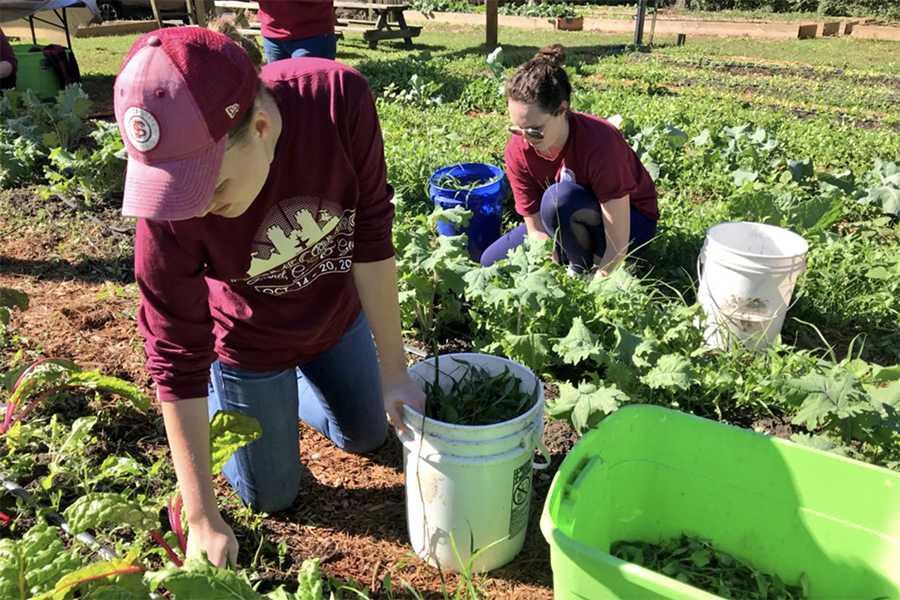 Florida State University is being recognized for its efforts to actively engage with the local and world communities through teaching, research, service and partnerships.
Florida State is one of 119 U.S. colleges and universities to receive the Carnegie Community Engagement Classification, an elective designation that indicates institutional commitment to community engagement by the Carnegie Foundation for the Advancement of Teaching.
"Being a thoughtful, engaged member of our community — and using our talents and resources to advance the well-being of others — is core to FSU," said Assistant Provost Joe O'Shea. "We are honored to be selected for a recognition that aligns so well with our mission and are grateful for all the faculty, staff, students and community members who helped FSU achieve this milestone."
FSU first achieved Community Engagement status in 2010. This year's designation is a recertification of that status. Since 2010, the university has promoted responsible stewardship through both academic and non-academic means across campus.
The Carnegie Foundation is best known for its classifications based on colleges and universities' curricular and research missions, but the community engagement classification, started by the foundation in 2006, is a process open to institutions from all sectors. Colleges must apply for the classification and provide descriptions and examples of practices that show alignment among mission, culture, leadership and resources in support of engagement.
A committee appointed by Provost Sally McRorie met repeatedly throughout 2019 to gather and review data about FSU's outreach in order to compile the university's Carnegie application.
"Throughout this effort, we looked for points of reciprocity, where FSU's engagement benefited both the university and the community," O'Shea said. "A good and rich exchange was the goal, and we were excited to showcase many examples."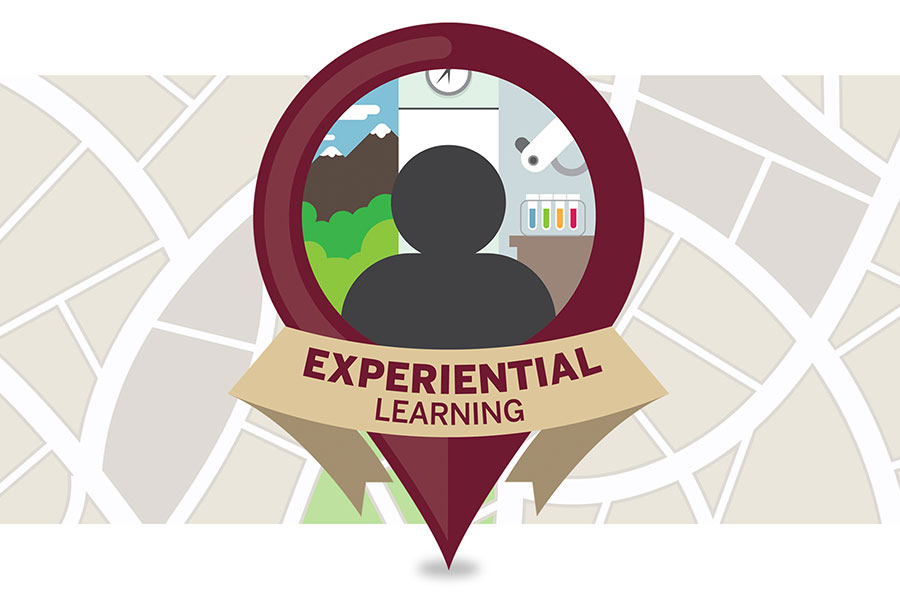 Most notably, Florida State became the largest and most diverse university in the country to require an experiential-learning experience before graduation. Experiential learning includes internships, formative experiences and community engagement.
Other examples include:
Student community service. ServScript is FSU's service that provides students a means to record activities meeting an identified community need. For 2018, ServScript shows that 7,653 students documented 370,592 hours of service to the community. This is almost double the number of students and hours of service reported in 2010.
Community-engaged courses. Since the Carnegie Foundation first recognized FSU as a community-engaged institution, the university has added 440 community-engaged courses, a gain of 126 percent. In 2019, more than 5 percent of courses offered to students were community-engaged courses.
Voter registration and civic participation. The FSU community benefits greatly from voter registration and voting efforts as it builds awareness and a larger commitment to civic engagement. The Student Government Association partners with the Leon County Supervisor of Elections to train students conducting voter registration on campus, and each year 100-150 students are engaged in voter-registration drives. Thanks to this and other voting efforts, FSU was one of the top early voting sites in Leon County in the 2018 election (6,101 early voters). On Election Day, 3,089 people were able to vote on the FSU campus. FSU students vote at a high rate. FSU has measured voting rates using the National Study of Learning, Voting, and Engagement (NSLVE). In 2016, FSU had a voting rate of 62.3 percent, which was up 6.8 percent from 2012 and higher than the 2016 voting rate for all participating institutions, which was 50.4 percent.
Bringing fine arts to the community. FSU has a long history in the fine arts and has been a cultural anchor in Tallahassee for a century, each year providing hundreds of free performances by students and faculty. In addition, FSU brings in world-class performers as part of its Opening Nights series, which in its 20 years of service to the community has redefined the city's cultural profile.
The 2020 recertification shows that since achieving the status in 2010, FSU has demonstrated gains in community engagement practices beyond the university's past efforts. This was accomplished through a prioritized extending and enhancing of FSU's community engagement efforts and emphasis on experiential learning opportunities.
"The institutions that we are recognizing today are doing extraordinary work in addressing their societal responsibilities in and through community engagement and service," said Paul LeMahieu, senior vice president at the Carnegie Foundation for the Advancement of Teaching. "In doing so, they bring scholarship, knowledge, and expertise to bear in the address of real challenges in our communal lives."