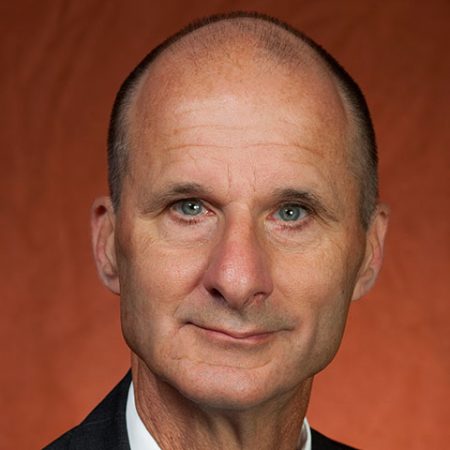 An international pioneer in innovation and commercial space travel will be the featured speaker at the annual Power Forward speaker series.
Peter Diamandis, founder and executive chairman of the XPrize Foundation, will speak on Feb. 4 at Ruby Diamond Concert Hall at Florida State University in an event organized by First Commerce Credit Union and sponsored by the FSU Office of Research and the FSU College of Business.
"Bringing someone like Peter to campus is a great opportunity for FSU and the wider Tallahassee community," said Vice President for Research Gary K. Ostrander. "The Office of Research promotes innovation and then turning that innovation into economic development. Peter is someone who completely embodies that concept."
Diamandis has launched more than 20 companies during his career and is the co-founder of BOLD Capital Partners, a venture capital fund focused on exponential technologies.
As founder and executive chairman of the XPrize Foundation, he designs and executes large-scale incentive competitions to attract audacious, but achievable business propositions. He is also executive founder and director of Singularity University, a global learning and innovation community using exponential technologies to tackle some of the world's biggest challenges.
"Power Forward consistently brings world-class innovators and entrepreneurs to Tallahassee," said Michael Hartline, dean of the College of Business. "Their stories of business success are always awe-inspiring and motivating."
This is the seventh year for the Power Forward event. Past speakers have included Shark Tank entrepreneur Kevin O'Leary, Airbnb executive Chip Conley, Apple co-founder Steve Wozniak and author and digital entrepreneur Randi Zuckerberg.
The event will take place from 3:30 p.m. to 5 p.m., Tuesday Feb. 4, at Ruby Diamond Concert Hall. Tickets are now available at tickets.fsu.edu or at the FSU Fine Arts Tickets Office, 540 W. Call St.