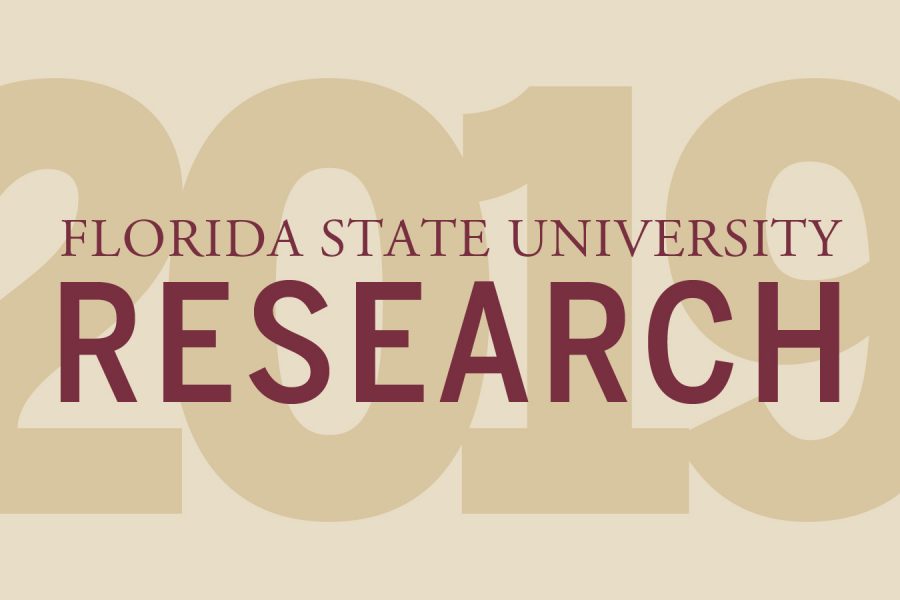 Florida State University faculty engaged in research and creative activity at extraordinary levels in 2019. FSU faculty achieved record funding, produced outstanding artistic works and made international headlines with their work.
Here are some highlights of the past year.
FSU faculty bring in record $233.6M in external funding
Florida State University researchers received a record level of funding from federal, state and private sources, bringing in $233.6 million to the university to support investigations into areas such as health sciences, high energy physics and marine biology.
Apalachicola
Florida State University researchers, with support from Triumph Gulf Coast, have embarked on an ambitious 10-year initiative to restore Apalachicola Bay and revive the region's imperiled oyster industry.
Stormquakes
Assistant Professor of Earth, Ocean and Atmospheric Science Wenyuan Fan coined the term "stormquakes" to describe a geological phenomenon he identified where hurricanes or other strong storms trigger seismic events. His work was featured in more than 600 news outlets around the world.
FSU art history professor first American to hold prestigious Italian art research residency
Assistant Professor of Global Contemporary Art Tenley Bick is the first American to be named Scholar in Residence at the Magazzino Italian Art Foundation, a museum and research center located just north of New York City.
FSU and UF receive $29 million to speed discoveries leading to better health
Florida State University and University of Florida were jointly awarded $29 million to speed research discoveries that will lead to improved health for residents of the Sunshine State. The two universities will expand their research partnership with the five-year award, which is funded by the National Institutes of Health's Clinical and Translational Science Awards Program.
Five FSU faculty recognized with prestigious NSF CAREER awardS
Five FSU assistant professors have received highly competitive CAREER awards from the National Science Foundation for their significant early career accomplishments in research and teaching. Assistant Professor of Physics Christianne Beekman, Assistant Professor of Computer Science Sonia Haiduc, Assistant Professor of Earth, Ocean and Atmospheric Studies Christopher Holmes and Assistant Professor of Chemistry and Biochemistry Yan Yan Hu all received the award, which comes with funding to support their research endeavors for the next several years.
Institute for Justice Research and Development
The Institute for Justice Research celebrated its first year at FSU. The institute is a multidisciplinary research endeavor that works to advance science, policy and practice to improve the well-being of individuals, families and communities impacted by the criminal justice system.
FSU Master Craftsman Studio celebrates 20 years
For the past 20 years, the FSU Master Craftsman Studio has been making its mark on the campus' natural and architectural splendor with exquisite hand-crafted sculptures, stained glass windows and other extraordinary works. Late President Emeritus Talbot "Sandy" D'Alemberte established the studio in 1999. It's the only university program of its kind in the United States.
MagLab mini magnet
A novel magnet the size of a cardboard tissue roll usurped the world record of the most powerful field magnet in the world. By packing an exceptionally high-field magnet into a coil you could pack in a purse, National High Magnetic Field Laboratory scientists and engineers built a miniature magnet that generated a 45.5 tesla magnetic field.
Roundup of rankings for film, Maggie Allesee Choreography Center, interior design programs
Several FSU programs were ranked among the best of the best. The FSU School of Dance Maggie Allesee Choreography Center was ranked No. 6 on the list of The 10 Best Schools for Dance and No. 4 for The 10 Best Schools for Aspiring Choreographers.  The College of Motion Picture Arts received a No. 13 ranking from Hollywood Reporter and The Wrap News. And the Department of Interior Architecture and Design climbed in national rankings by DesignIntelligence, which ranked FSU's program No. 5 nationally and No. 2 among public universities.