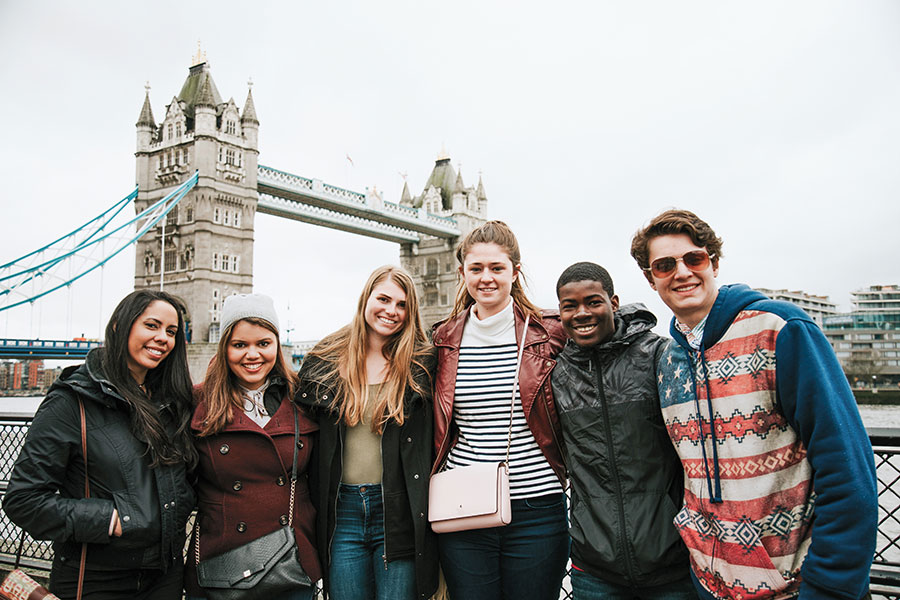 Florida State University's efforts to expand its global reach are working, according to a new report by the Institute of International Education (IIE) released Nov. 18.
The university's study-abroad programs rank No. 11 in the nation in IIE's Open Doors annual report, which included a category documenting the number of students studying abroad.
The rankings showed Florida State helped provide international-study opportunities to 2,544 students in the 2017-2018 school year, up from 2,379 students in 2016-2017. FSU ranked No. 10 among public universities in this category.
"We are thrilled that the Open Doors rankings reflect the emphasis the university places on internationalization," said Louisa Blenman, associate director of International Programs. "FSU has a rich history of supporting study abroad, and a strong commitment to diversity and inclusion. We believe students reap countless rewards from their international experiences, allowing them to provide a global perspective upon their return to the academic and cultural life of our university."
FSU International Programs offers students study abroad opportunities in 20 locations and 60 disciplines across the globe, including year-round study centers in London, England; Florence, Italy; Valencia, Spain; and Panama City, Panama.
"We strive to offer a broad range of programs that meet the needs of a variety of majors and groups of students," Blenman said. "As demonstrated in the annual rankings, we remain dedicated to increasing enrollments through expanding our study abroad offerings and scholarship funding."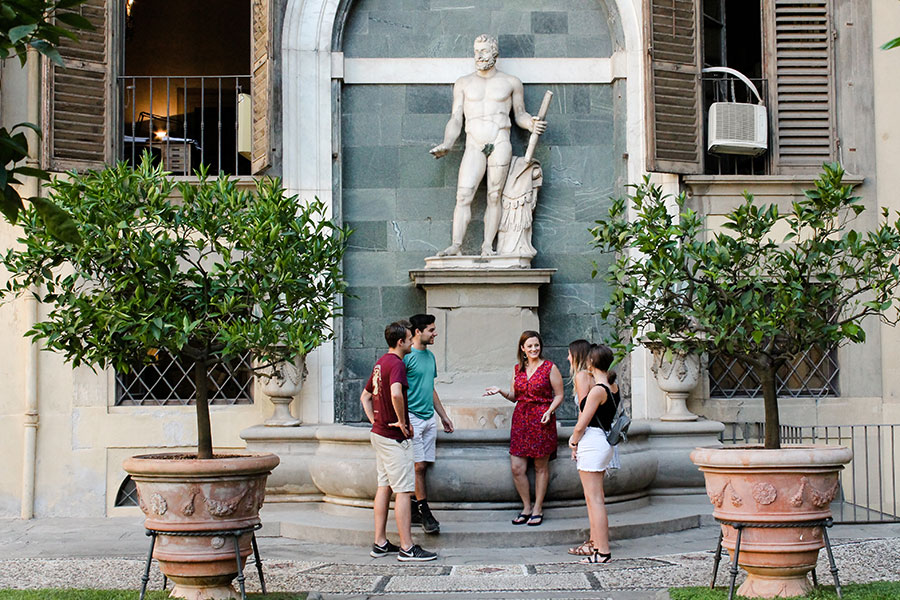 FSU also placed No. 5, and No. 2 among public universities, in "long-term duration" of study-abroad experiences with 86 students who completed a full academic year of international study in 2017-2018.
FSU's rise in this ranking was bolstered by the success of Florida State's First Year Abroad programs. Through First Year Abroad, students complete the first 12 months of their college career studying at FSU's international campuses. The First Year Abroad program also allows students to change their location to a different study center for a summer term.
"FSU's Study Abroad and academic exchanges offer unique educational and experiential learning opportunities for students," said Assistant Provost Stephen McDowell. "These are important ways we are serving our students and Florida by reaching out to the world."
The Institute of International Education's Open Doors report is based on a survey of about 3,000 accredited U.S. institutions. The rankings are released each year in conjunction with International Education Week, sponsored by the U.S. Department of State and the U.S. Department of Education.
This year, Florida State has expanded its celebration of International Education Week by organizing International Education Month, a full schedule of international-themed events during November.
For more information on FSU International Programs, visit https://international.fsu.edu/.