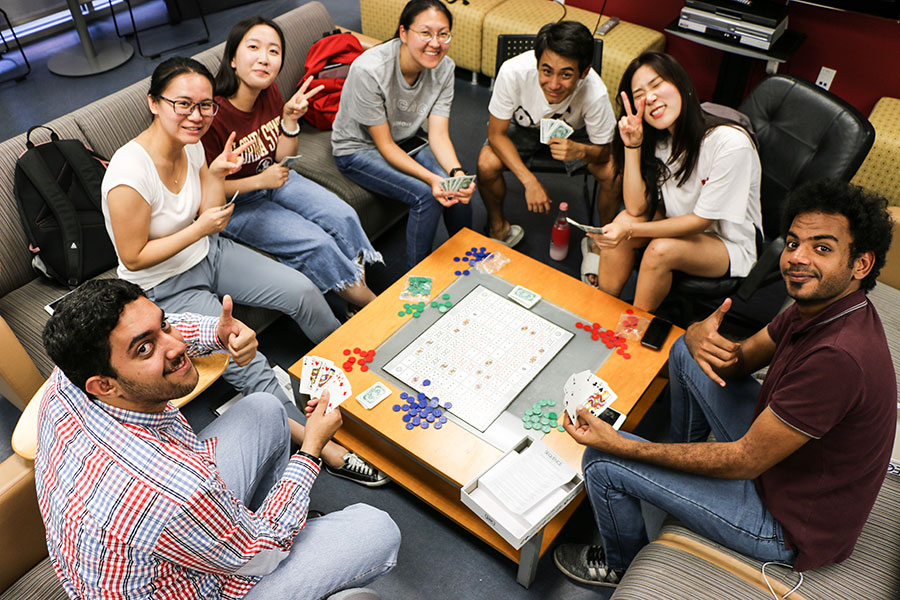 Thousands of international students attend Florida State University every year, and while their main goal is to earn a degree, they're also looking to learn about American culture and the English language.
That's where FSU's Frederick L. Jenks Center for Intensive English Studies comes in. The center offers a place where international students can develop and improve their English proficiency skills so they can use the language effectively in order to be successful at an American university.
The Center for Intensive English Studies (CIES), part of the Florida State University Graduate School, has been providing English language instruction for almost 40 years. The center's goal is to help international students gain the English language skills and cultural knowledge needed to succeed at the university level and in the real world.
"What makes CIES so special is our students and the family-like atmosphere that we have here," said Patrick Kennell, director of CIES. "The past and current students take it upon themselves to welcome the new students at orientation because they remember when they first got here. The students really look out for each other and the faculty and staff look out for the students, too."
CIES offers two 7-week sessions per semester and caps enrollment for each session at 150 students in order to provide more personalized instruction. CIES and all of its programs are located in one location, the Hecht House, which houses classrooms, a computer lab, a full-kitchen for students' use, an outside seating courtyard, and a student lounge area complete with a TV, various games and even a ping-pong table.
"CIES is more than a building, it is the best place to learn because English is taught as a skill, not as a language," says Miguel Molina, a student from Honduras.
Students receive face-to-face instruction for 24 hours a week in the areas of grammar, reading, writing, listening and speaking. They also learn about American culture and its norms.
CIES aims to educate their students on cultural aspects they may encounter as a student at any American university. This is accomplished through classroom instruction and conversation, as well as with organized events outside of the classroom. For example, students can attend FSU football games to watch American football or watch FSU women's soccer games with other CIES students and faculty to gain a better understanding of American sports culture. The after-class activities are part of CIES's holistic approach to their students' educational experience.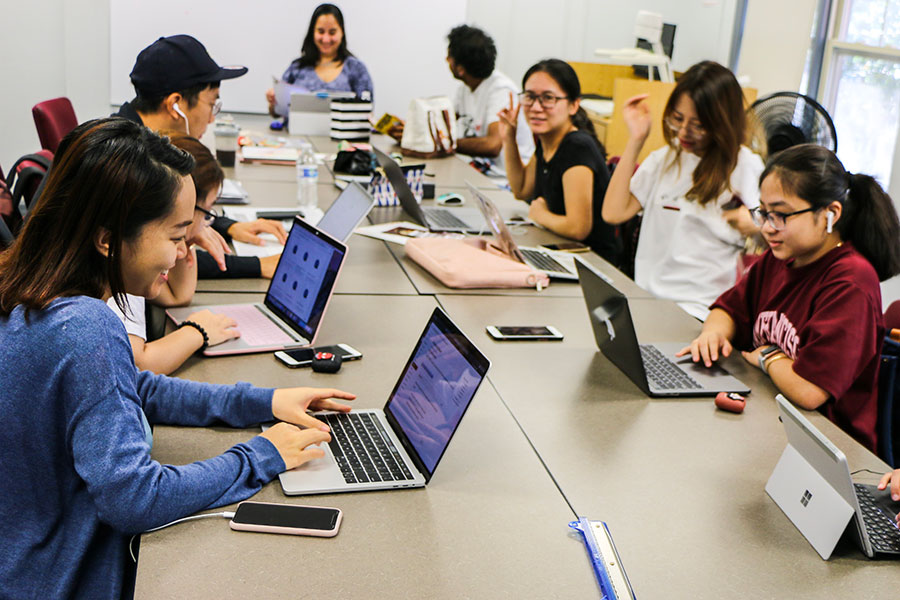 "These students are here for the first time away from their country, their friends, their families, and they're trying to navigate this different culture and different language," Kennell said. "We help them with everything from dealing with housing issues and maintenance to finding health insurance to basic day-to-day tasks, like laundry, that may differ here in the United States from their home country."
Several of FSU's graduate programs, such as the School of Communication, Askew School of Public Administration and the College of Education, offer conditional admission to international students to allow them to improve their English language skills. CIES helps these students to successfully achieve their graduate school admission through its English language programs and supports them throughout the duration of their graduate studies. CIES also helps many international graduate students who become teaching assistants at FSU.
In addition to teaching English, the CIES works in partnership with the College of Education and the Foreign and Second Language Education (FSLE) program to serve as a site for research and data collection for FSLE and doctoral students. Hundreds of FSLE master's students have completed their field internships at CIES over the years. This data collection and research has allowed CIES to develop better researched-based and cutting-edge instructional methods in the area of second language acquisition for the international students they serve, including the development and use of their own textbooks.
CIES currently offers four programs: the Intensive English Program (IEP), TEFL Certificate for domestic students to teach abroad, the English for Academic Purposes (EAP) program and the ACES Summer Bridge Program, a program designed to familiarize new international graduate students with the cultural knowledge necessary to succeed in graduate departments at FSU in the fall.
For more information on CIES, visit https://cies.fsu.edu/.