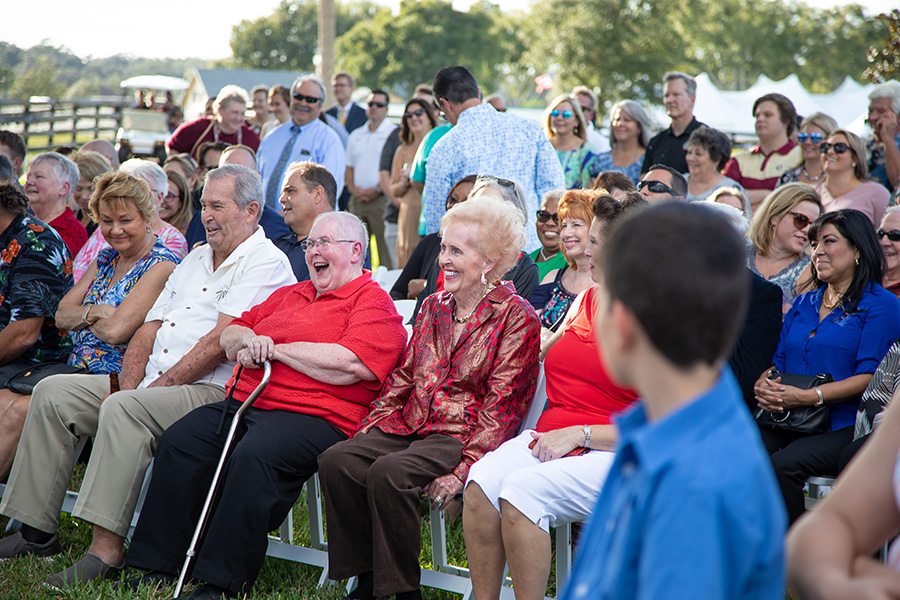 More than 200 friends and family of Albert J. Dunlap — one of Florida State University's most generous supporters — gathered for a celebration of his life hosted by Mrs. Judy Dunlap Saturday, Oct. 5, at their home in Ocala.  
Dunlap, a former corporate executive and philanthropist, passed away Friday, Jan. 25, at the age of 81.   
Florida State was well-represented at the celebration. Guests included President John Thrasher and First Lady Jean Thrasher, Athletics Director David Coburn, Vice President for Student Affairs Amy Hecht, President and CEO of Seminole Boosters, Inc. Andy Miller and Head Women's Golf Coach Amy Bond.  
Truly a celebration of Dunlap's larger-than-life persona, the event included a color guard, marching band, fireworks and video messages from Head Football Coach Willie Taggart and Voice of the Seminoles Gene Deckerhoff.  
During President Thrasher's remarks, he spoke about Dunlap's inspiring story and how "a nothing kid from Hoboken" worked his way to the top of several Fortune 500 companies.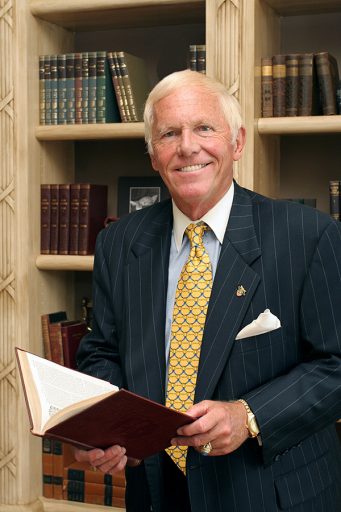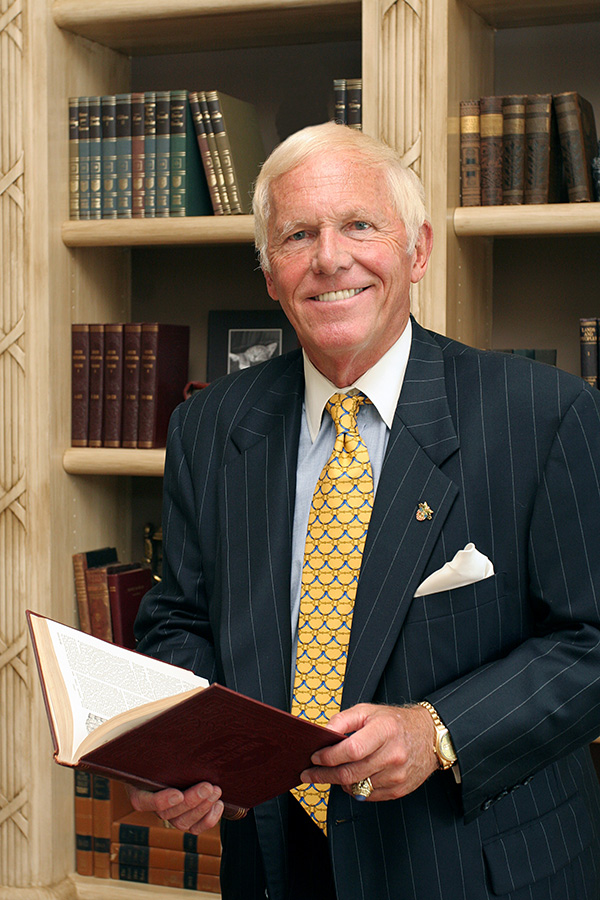 "Al left this world a little better than he found it, and I'm glad I had the chance to get to know him," Thrasher said. "His life story of overcoming adversity is moving and his spirit of generosity is inspiring." 
Over the years, the Dunlaps contributed in excess of $40 million, which produced a number of significant gifts to Florida State. They established the Albert J. and Judith A. Dunlap Student Success Center, where the Career Center is located. Their gifts also supported outdoor football practice fields (Al Dunlap Practice Fields) and a state-of-the-art indoor practice field, the Albert J. Dunlap Athletic Training Facility. Their generosity was recognized with the naming of the Albert J. and Judith A. Dunlap Champions Club at Doak Campbell Stadium. 
 In October 2018, the Dunlaps announced a $20 million lead gift to the Seminole Boosters' Unconquered Campaign, the centerpiece of which is a new, football-only facility to be built adjacent to FSU's current practice fields.  
Thrasher closed his remarks by directly addressing Mrs. Dunlap.   
"We will be forever grateful for everything you and Al have given us, and you will always have a family at Florida State University," Thrasher said.