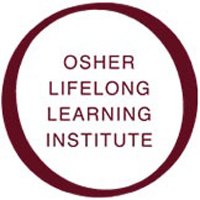 Want to keep your brain sharp as you age? Research says: Go back to school.
More than 1,100 Tallahassee-area residents over age 50 are already taking that advice. They'll go back to school this fall to experience a multitude of intense, challenging learning experiences through the Osher Lifelong Learning Institute at Florida State University. All area residents over 50 who love to learn are welcome to join them.
OLLI's Fall Showcase of Classes and Activities, where instructors will describe the dozens of thought-provoking classes, will take place at 1 p.m. Monday, Sept. 16, at the Augustus B. Turnbull III Florida State Conference Center. The event is free and open to the public, and the program will begin at 1:30 p.m. Free parking is available on site.
Registration for classes begins Wednesday, Sept. 18, and classes kick off Monday, Oct. 7.
A sampling of the curriculum for OLLI's Fall Semester includes "Perceptions of Justice," which will take a deep dive into questions such as: What is justice? What is the relationship between law and justice and morality? Is justice, like beauty, in the eye of the beholder, or are there objective criteria to define justice?
Another class intended to challenge ideas and stimulate new ways of thinking is: "When Is News 'Fake'?" which will explore ethical issues journalists face today, including the history and definitions of fake news, the use of deception in news gathering, problems associated with plagiarism, the practice of objectivity, photojournalism and the ease of manipulation, business pressures that can affect content, and the watchdog role of the news media in a democratic society.
Activating your brain and attitudes are the goals of "What Is Mental Health?"; "Science and Religion: Are They in Conflict?"; and "Moral Psychology" — all taught by university and college faculty and area experts who enjoy teaching enthusiastic lifelong learners in an environment where there are no grades, no tests and no required homework — just adults learning for the love of learning.
"Florida Black Bears," "Group Piano Lessons," "French for Travel" and "The Parallel Universe of Ants" are among the list of fascinating courses.
The distinguished roster of instructors includes faculty from local institutions of higher education as well as community experts.
For more information about OLLI membership, class registration and activities, visit olli.fsu.edu. The complete fall curriculum is listed under "courses" at olli.fsu.edu. There are no educational prerequisites, and all area residents over 50 are eligible to join OLLI and participate in classes and activities.
For more information, call (850) 644-7947.