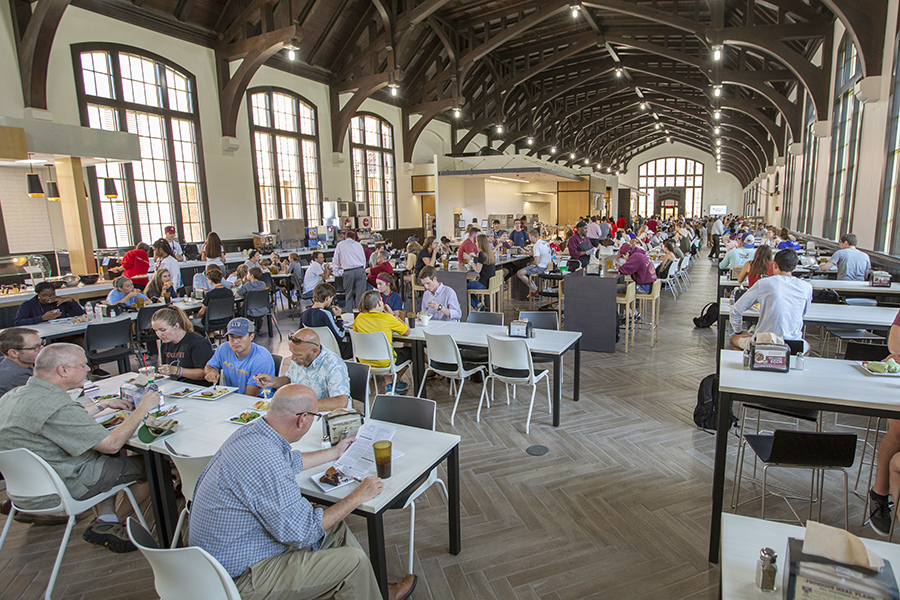 Florida State University's renovation of the historic Suwannee Room has earned national recognition from the National Association of College and University Food Services (NACUFS).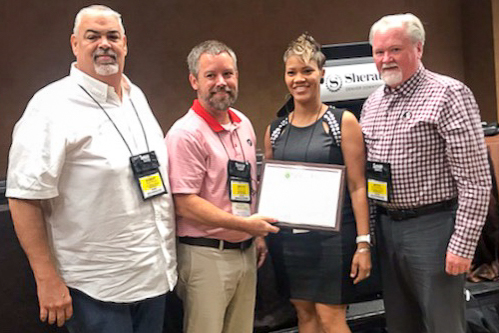 Florida State's Seminole Dining — operated by food service provider Sodexo — picked up a silver award in the Loyal E. Horton Dining Awards program July 11 at the NACUFS annual conference in Denver. FSU was recognized in the Residential Dining Facility category, large school, for its renovation of the Suwannee Room in 2018.
"Florida State University is so pleased to earn this very special distinction," said Vice President for Finance and Administration Kyle Clark. "This award further demonstrates our commitment to enhancing overall student success and our drive for the Top 25 by providing students with a quality dining experience that is among the very best in the nation. We are excited to continue to bring new variety, including 'Fresh from Florida' produce, a full-service bakery and other exciting interactive culinary stations."
Not only did the transformation enhance the century-old Suwannee Room's amenities and appearance, it also improved the menu.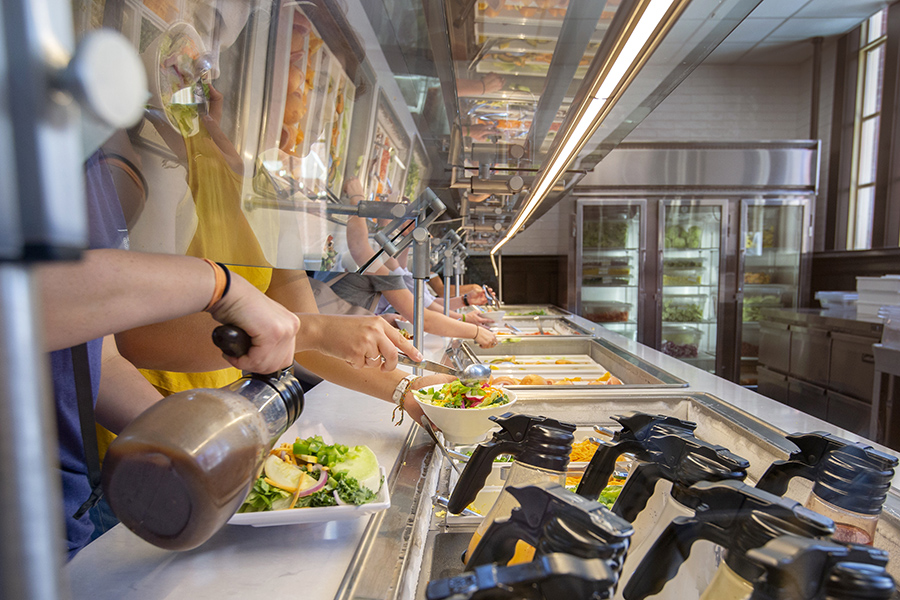 The construction team preserved the dining hall's essential character by safeguarding important historical features, such as the vaulted ceilings and elegantly carved Gothic arches, while creating a brighter, more open space with modernized food stations.
In addition, Suwannee reopened with an expanded menu that elevated the quality of meals, incorporated nutritious locally grown foods and offered an enclosed pantry to accommodate students with food allergies or dietary restrictions.
Seminole Dining dietitian Jessica Brooks said Florida State has made it a priority to provide safe, healthy meals as food allergies have become more prevalent in society.
"In Suwannee Room, we offer My Zone — a gluten-free, nut-free pantry offering items you would find in your pantry at home, such as breads, snacks and desserts that meet our thorough guidelines," Brooks said. "Suwannee Room is designed to give all of our students the same dining experience, and that includes the social aspect of college life. We want students with food allergies to be able to enjoy eating meals with friends, and they are invited to discuss their specific food needs with our dining team."
The Loyal E. Horton Dining Awards are described as the ultimate professional tribute to celebrate culinary innovation. Awardees in six categories are recognized as national examples of excellence in food service.
About Sodexo — Universities
Sodexo provides food service, accommodations and facilities management services to over 700 universities, colleges and independent schools in the United States. With nearly 50 years of experience, Sodexo focuses on improving the student experience through integrated services that promote and enhance quality of life.
Sodexo North America is part of a global, Fortune 500 company with a presence in 72 countries. The company employs 160,000 people at 13,000 sites in all 50 U.S. states and Canada and indirectly supports tens of thousands of additional jobs through its annual purchases of $19 billion in goods and services from small to large businesses.