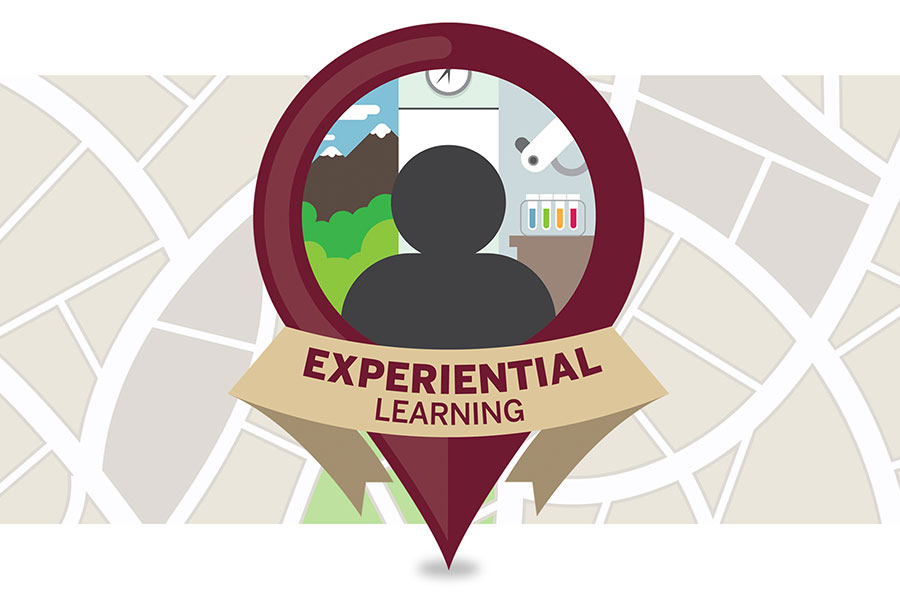 Florida State University is embarking on a new initiative that has the potential to create one of the most diverse and robust talent pipelines in the nation.
Already a national leader in student success, Florida State plans to enrich the student learning experience by adopting an experiential learning graduation requirement for undergraduates. Upon implementation, FSU will become the largest and most diverse university in the country to have such a requirement.
"Every student should — and can — participate in transformative, career-building experiential learning," said Sally McRorie, provost and executive vice president for Academic Affairs. "In doing so, we will help reimagine the talent development possibilities of public higher education, deploying new approaches, partnerships and resources."
Experiential learning — also known as formative experiences in FSU's curriculum — involves applying and strengthening knowledge and skills through "hands-on" experiences outside of the classroom that are evaluated by faculty or staff. This includes internships, service learning, undergraduate research or creative activity, international study and significant leadership experiences.
The graduation requirement will be effective for undergraduate students entering the university in summer or fall 2019. Qualified experiences will run the gamut — from studying abroad as an FSU Global Scholar to curating an art show to student teaching to conducting lab research.
"Research shows that participation in high-quality experiential learning improves students' academic performance such as higher GPAs and graduation rates and also improves students' post-graduation outcomes, helping them secure employment or enter graduate school," McRorie said. "These experiences have the potential to help students find their passions, build their skills, broaden professional networks and deepen their experiences."
Other large public universities with an experiential learning graduation requirement are the University of Georgia, Miami University and Kent State University.
About 75 percent of FSU undergraduates complete at least one experiential learning opportunity before graduation, according to the university's graduating senior survey. Many students complete a formative experience as part of their degree program requirements. For example, nursing students are required to complete a clinical practicum.
"As a faculty member, it's rewarding to watch a student take ownership of their education, become engaged in decision-making and critically evaluate and reflect upon the outcomes of their choice," said Professor of Biological Science James Fadool, who chairs the Faculty Senate's Liberal Studies Coordinating and Policy Committee.
"My students who have conducted original research, produced creative works, taken leadership roles or meaningfully engaged in the community emphasize that these opportunities transformed their college experience and impacted their lives."
The goal of the new requirement is to build upon the high participation in experiential learning and ensure every FSU undergraduate, regardless of family income or background, participates in these transformative, career-building experiences before graduation.
Often, students with greater financial means are in a better position to take unpaid internships and travel abroad. While underserved students face cultural, financial and other obstacles that can hinder participation, research shows these students actually benefit the most from participating in these types of experiences.
"We are going to level the playing field and make it possible for every student to have these transformative experiences," said Joe O'Shea, assistant provost for Academic Affairs. "Our country needs to unlock the talent of its students, and our strategy will help FSU become a model for how higher education can fulfill more of its promise."
FSU is increasing promotion of experiential learning opportunities and expanding peer, alumni and other mentorship of students. The effort will include the launch of a new online alumni and professional mentor platform, which already has more than 2,500 active mentors.
The university also will support more integration of experiential learning courses into the curriculum, such as internship or service-learning courses, and will expand other low-cost opportunities.
Examples include the InternFSU program, which supports university departments in hiring students for on-campus internships, and the Amazon work-study partnership that allows students to work remotely for the global corporation and participate in its college student leadership programs.
Alejandra Betanco, a junior humanities major from Miami, said her experience as a social media intern in the Office of University Communications through InternFSU has been incredible.
"I've been able to learn many things about the field I want to work in — from computer skills to working in a professional environment," Betanco said. "Getting job experience on campus is a great way to add to your resumé and learn more about the university."
Most importantly, Florida State has launched a central scholarship fund to support these experiences and will increase financial assistance for students so that cost is not a barrier. In addition, Federal Pell Grants and Bright Futures support has been extended into the summer, allowing students who are taking at least six credit hours, including credit hours for experiential learning, to receive aid.
"We will be recruiting new partners for FSU — donors, companies and other organizations — who want to provide these life-changing experiences to students and who want to help FSU show the country that this can be done at scale in public higher education," O'Shea said.
To learn more about FSU's Experiential Learning initiative, visit http://studentsuccess.fsu.edu/.