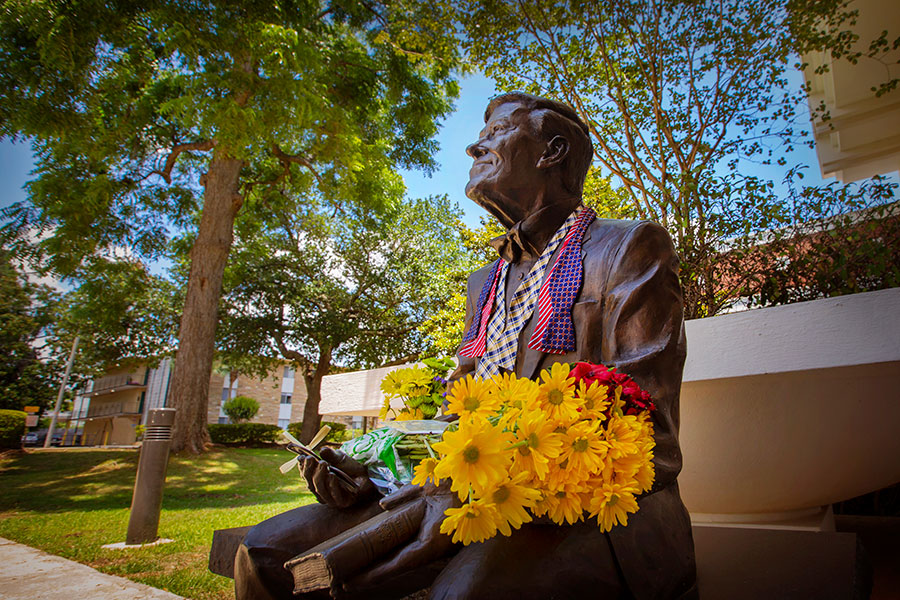 Florida State University President Emeritus Talbot "Sandy" D'Alemberte will be remembered by family and friends with visitation and a "Celebration of Life" at FSU.
A brilliant legal mind and international champion of human rights, D'Alemberte passed away May 20 at the age of 85.
D'Alemberte served as president of Florida State from 1994 to 2003, dean of the College of Law from 1984 to 1989, and as a law professor for much of his career.
He also served in the Florida House of Representatives from 1966-1972, chaired the Florida Constitution Revision Commission from 1977-1978 and completed a term as president of the American Bar Association from 1991-1992.
The memorial service will take place at 2 p.m Wednesday, June 5 at Ruby Diamond Concert Hall.
The "Celebration of Life" will be webcast at http://wfsu.org/dalemberte.
Visitation will take place from 5 to 7 p.m. Tuesday, June 4, at the D'Alemberte Rotunda at the FSU College of Law.
In lieu of flowers, the family requests charitable contributions be made to the Talbot "Sandy" D'Alemberte Law and Human Rights Fund at the FSU Foundation. These funds will be used to support the Florida State University College of Law and the FSU Center for the Advancement of Human Rights.
Gifts can be made online through the FSU Foundation web site or by check. Please make your check payable to "FSU Foundation," note [Sandy D'Alemberte F08786] in the memo line, and mail it to: Florida State University Foundation 325 W. College Ave.
Tallahassee, FL 32301-1403.