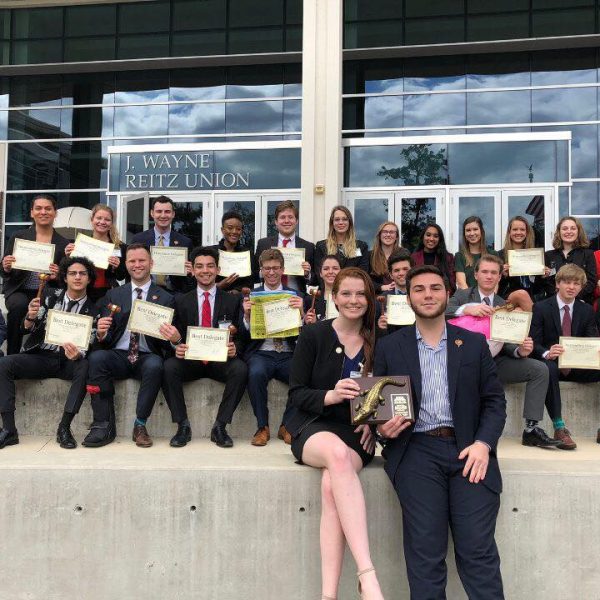 The Florida State University World Affairs Program within the College of Social Sciences and Public Policy has lept four spots in the rankings of a globally respected organization for their success in Model UN competitions.
The program capped one of its most successful years ever in achieving the No. 8 spot in world rankings by Best Delegate, an organization dedicated to promoting and supporting student Model UN teams in competitions and conferences throughout the world.
"Florida State University's year on the circuit was one defined with incredible new and dedicated talent that represents a bright and sustainable future for our Model UN program," said outgoing Program Director Richard Sommers. "Watching underclassmen carry our torch has been an incredibly rewarding experience, and I am so proud of the exponential growth that they experienced this year."
According to Best Delegate, the team "dominated the southern circuit" in 2018-2019 and brought home Best Large Delegation Awards from several major events. The team  also brought home numerous individual delegate awards.
"It was clear that FSU was one of the teams to beat in the southern region this year," the Best Delegate site wrote. "Florida State University's Model UN program celebrated its 33rd anniversary and has made incredible efforts towards the continued sustainability of the competitive travel team."
The team was able to expand its travel and competitive opportunities this year thanks to generous support from donors in the 2018 Great Give, FSU's online fundraising event.
Sommers said he and his fellow program members were thankful they could show their talent on the Model United Nations circuit with the fantastic assistance from program alumni and support from throughout the university.
"The team is undoubtedly only going to get even bigger and better due to everyone's hard work and persistence," he said. "I look forward to witnessing their continued success on the circuit next year representing our incredible university."
Best Delegate provides in-person programs that directly impact over 3,700 students and teachers worldwide every year. Its website is used by more than 750,000 Model UN participants from around the world every year and is considered the thought leader in the development of the global Model United Nations community.