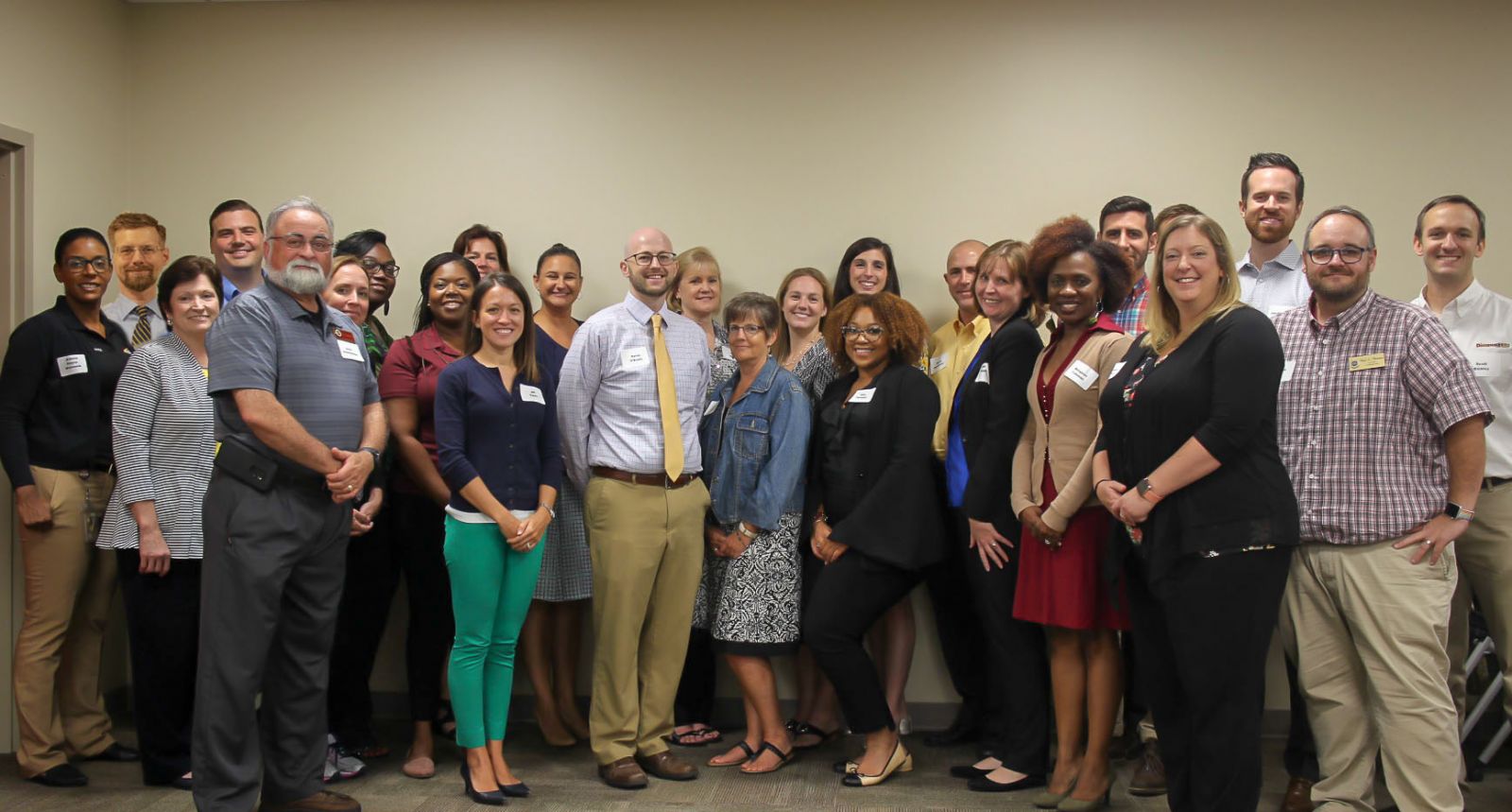 Congratulations to the graduates of the 2018-2019 FSU Advance Leadership Development Program (ALDP). On April 3, 2019, 25 faculty and staff members completed a seven-month professional development certificate program in which they spent time learning from university leaders, engaging in interactive activities, and networking and discussing leadership topics unique to public higher education. The ALDP, developed and sponsored by the Office of Human Resources, is designed to foster growth and advancement of high-performing leaders and emerging leaders at Florida State University. The program has graduated 100 faculty and staff members to date.
The cohort-based program allows participants to become a part of an expanded network of peers. The goal is for participants to leverage and practice the skills and knowledge they have obtained to cultivate a high-performing culture of service, problem solving and teamwork at FSU.
Facilitators and speakers for the 2018-2019 program were Kathleen Daly, Associate Vice President, University Relations; Susan Fiorito, Director, Jim Moran School of Entrepreneurship;  Renisha Gibbs, Associate Vice President for Human Resources/Finance and Administration Chief of Staff; Kathy Guthrie, Associate Professor, Educational Leadership and Policy Studies; Lynn Hogan, Director, FSU Critical Thinking Initiatives, Office of the Provost; Tamara Bertrand Jones, Associate Professor, Educational Leadership and Policy Studies; Sally McRorie, Provost; David Mullins, General Manager, WFSU; Laura Osteen, Director, Center for Leadership and Social Change; David Perry, Chief of Police, FSU Police Department and Assistant Vice President for Public Safety.
Members of the 2018-2019 cohort class
Cathleen Bass, Sponsored Research Administration
Scott Bickley, Office of Distance Learning
Melissa Bolen, Employee Assistance Program
Margaret Coleman, Financial Aid
Matthieu Dumont, Office of Commercialization
Nina Flanagan, Undergraduate Studies — Advising First
Jill Flees, Provost
Kathleen Haughney, Office of Research
Lisa Jackson, Center for Academic Retention and Enhancement
Joshua Jordan, Institutional Research
Kirsten Kinsley, Strozier Library
Mary Alice Mills Bullard, Budget Office
David O'Keefe, University Business Administrators – WFSU
David Overstreet, FSU Alumni Association
Sarah Petronio, Athletics
Malica Segura, University Business Administrators – College of Nursing
Deena Shealy, University Business Administrators
Jon-Michael Sima, Foundation Accounting
Joshua Stanek, Undergraduate Studies
Natalie Steers-Matousek, FSU Police Department
Adrienne Stephenson, The Graduate School
Elizabeth Swiman, Facilities – Sustainable Campus
Marc Thomas, University Communications
Janine Welch, FAMU-FSU College of Engineering
Andy Zimmerman, Information Technology Services
Additional information about the program including the application period for the 2019-2020 ALDP, can be found here. Questions can be directed to Sandra Dixon at ssdixon@fsu.edu or (850) 644-8724.