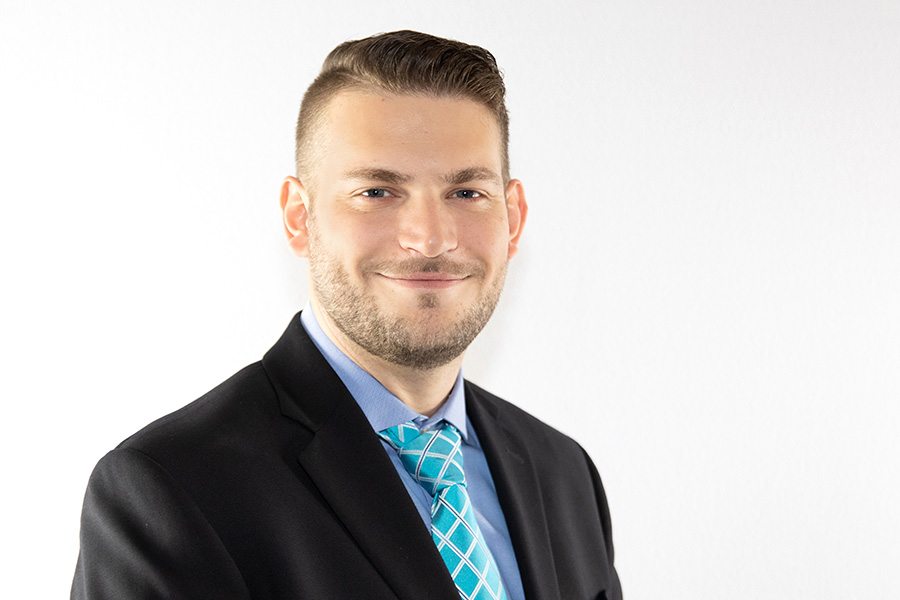 Florida State University graduate Jesse Marks added another honor to his long list of accolades Monday as he was selected to the newest cohort of Schwarzman Scholars.
One of the world's most prestigious graduate fellowships, the Schwarzman Scholars program was inspired by the Rhodes Scholarship and is designed to prepare future global leaders to meet the geopolitical challenges of the 21st century.
Marks is one of 147 Schwarzman Scholars in the program's fourth cohort, selected from more than 2,800 applicants. Scholars, chosen for their exemplary leadership qualities and the potential to bridge and understand cultural and political differences, earn a one-year master's degree in global affairs from Tsinghua University in Beijing. They live in Beijing for a year of study and cultural immersion, attending lectures, traveling and developing a better understanding of China.
A native of Jacksonville, Florida, Marks earned a bachelor's degree in Middle East studies from Florida State in August 2016. He is currently a graduate student at University of Cambridge, Fitzwilliam College in the MPhil in International Relations and Politics program.
"As a Schwarzman Scholar, I am elated to learn more about global development, international politics and civilian protection from the top leaders in the field," Marks said. "Even more so, I am keen to study China, its culture, language and emerging role in the world alongside a diverse group of young leaders from around the world."
Marks is Florida State's first Schwarzman Scholar, but this is not the first time he's received a highly selective fellowship. As an undergraduate, he won a Boren Scholarship to study Arabic in Jordan, and in 2016, Marks won the Herbert Scoville Jr. Peace Fellowship, which afforded him the opportunity to work with senior-level policy experts at the Stimson Center in Washington, D.C.
Last year, Marks received a grant from the Fulbright U.S. Student Program to study the management of the eventual return and reintegration of Syrian refugees in Jordan to a postconflict Syria. While studying in Jordan, Marks observed a growing Chinese presence and role in regional development, trade and reconstruction, which intersect various areas of his research.
"This compelled me to look at China and the Middle East," Marks said. "I applied to the Schwarzman Scholarship because China's role in the world system has significant implications for the United States and the Middle East, and I wanted to play a role."
As a Schwarzman Scholar, Marks will explore and innovate new avenues of Sino-American-Arab cooperation on regional development, reconstruction and investment in order to create healthier economies and new opportunities for the region.
"I could not be more excited for Jesse to represent FSU as our first Schwarzman Scholar," said Craig Filar, associate dean of Undergraduate Students and director of the Office of National Fellowships. "His global experience and his incredible research as an undergraduate and alumnus have prepared him for great success in China. FSU prepares our students for phenomenal opportunities around the world. Jesse being awarded the Schwarzman is a clear indication of this fact."
Marks said those opportunities would not have been possible without Florida State.
"Even nearly three years after graduation, I am amazed by and grateful for the continued support, encouragement and engagement I receive from institutions at FSU," Marks said. "They have enabled me to blaze new trails in terms of fellowships, scholarships and opportunities, which I hope will encourage other FSU students to dream beyond state lines and national borders to make a global impact."
Schwarzman Scholars were selected through a rigorous application process designed to evaluate academic ability, as well as leadership potential and strength of character.
"Our newest class includes a diverse group of future leaders from around the world," said Stephen A. Schwarzman, co-founder, chairman and CEO of Blackstone and chairman of Schwarzman Scholars. "They join a global network of scholars who have committed themselves to being a force for change, regardless of where their professional or personal passions take them."
For more information on national scholarships, contact the Office of National Fellowships or the Office of Graduate Fellowships and Awards. For more information on the Schwarzman Scholars program, visit www.schwarzmanscholars.org.