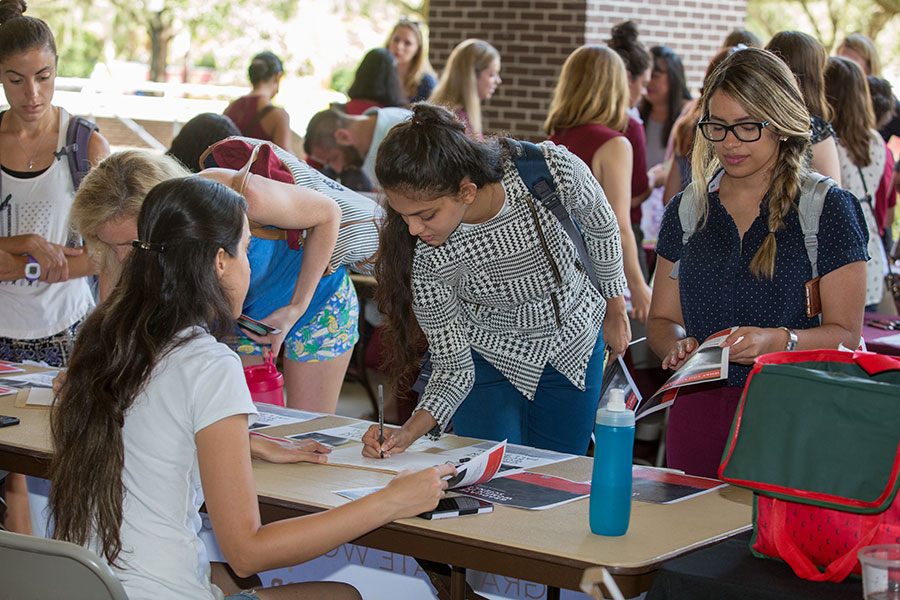 Applications for graduate education — and graduate student enrollment — at Florida State University are on the rise.
Application numbers are up 11 percent over the Graduate School's record high of 8,749 applications in 2012. The total number of applications — more than 9,700 — received in Fall 2018 also represents a 26 percent increase over those submitted in Fall 2017. The number of graduate students enrolled at Florida State is also the highest it's been since 2012.
FSU Provost and Executive Vice President for Academic Affairs Sally McRorie credits the work of the newly established Graduate Enrollment Team for much of the success.
"If you want to find an enthusiastic, highly focused team, take a look at our graduate enrollment staff," McRorie said. "They work with colleges, departments and programs across campus to help bring highly qualified graduate students to FSU — a very important component in meeting our strategic plan goals as well as our goal to reach the Top 25 among public universities."
The eight-member team, created with the help of the Office of the Provost, provides resources, training, marketing skills, best-practice advice, reports and extra band-width needed to academic units to market to all students — from the prospect phase until a student's first day of class.
"It is simply brilliant how the Enrollment Team has meshed with colleagues in the colleges and units to forge an amazing alliance that adds great synergy and value to the academic program recruitment efforts," said Mark Riley, dean of the FSU Graduate School.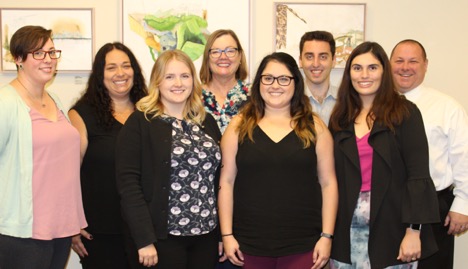 Since its inception in August 2017, the group has trained more than 300 faculty and staff members to use the university's admissions and communication tools. The team has offered dozens of one-on-one and group training sessions and developed hundreds of digital marketing materials.
Last summer, the team concentrated on developing a concise application procedure that helped to streamline each unit's application requirements and developed a communication flow for prospective students.
In addition, the team helped colleges and departments in areas of need. For example, the team recently partnered with the College of Business to enhance the already sophisticated marketing communication plan of the college's graduate recruitment efforts and assisted in the training of new university software.
"The Graduate School has been an extremely valuable partner this year," said Kathleen McCullough, associate dean for the College of Business. "Not only have they provided technical help to ensure we are using our new system effectively, but they also have helped us by supplementing our content with university emails and templates we can alter to fit our needs. The result is a much more effective and robust campaign."
Graduate School administrators said the team brings a sense of community and personalization to the graduate recruitment and enrollment process.
"We want to make sure that every applicant to an FSU graduate program feels like Florida State values them and wants them to attend," said Brian Barton, associate dean for business operations at the Graduate School. "Creating that connection through the use of personalized and relevant information and communication allows the student to see themselves at our university and allows us to show why FSU is such a great institution."
The Graduate Enrollment Team plans to disseminate weekly best-practice trainings, a suite of real-time enrollment reports and further improvements to its communication plan in the next few months to keep FSU going in the right direction toward meeting the enrollment goal in the university's strategic plan.
For more information on the Graduate School, visit http://gradschool.fsu.edu.