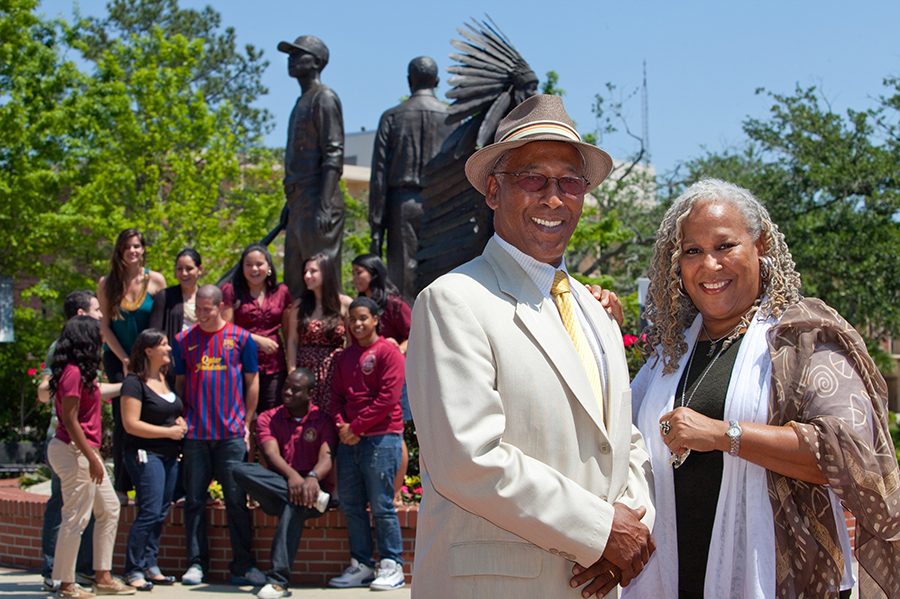 Florida State University will launch its new Civil Rights Institute with an inaugural event on Thursday, Nov. 1, featuring acclaimed civil rights speaker Desmond Meade.
The institute is an interdisciplinary endeavor created by the Office of the Provost, FSU Libraries, the Center for the Advancement of Human Rights, the College of Social Sciences and Public Policy, the College of Communication and Information and the College of Criminology and Criminal Justice. Its mission is to commemorate and study the U.S. civil rights movement and to promote civil rights and social change.
"President Thrasher and I are very pleased to have this important work happening at FSU," said Provost and Executive Vice President for Academic Affairs Sally McRorie. "This joint effort will leverage Florida State's unique history of civil rights with ongoing social justice work."
The institute will host speakers and events, curate museum exhibits, develop an interactive website and publications, support education and research and build library collections that focus on civil rights and social change.
The Civil Rights Institute grew out of conversations between Doby Flowers and attorney Fred Flowers, both FSU alumni, Thrasher and McRorie. Doby Flowers was FSU's first African-American Homecoming Queen, and her brother, Fred, was the first African-American athlete to wear an FSU uniform. They have worked with FSU Libraries to develop the steering committee that has been instrumental in shaping the new institute.
The institute's opening event, which is free and open to the public, will take place at 5:30 p.m. Thursday, Nov. 1, at the Dunlap Champions Club in Doak Campbell Stadium. 
The event will include remarks by McRorie and a presentation by Doby and Fred Flowers on the startup and components of the institute.
Meade, the event's featured speaker, is president of the Florida Rights Restoration Coalition and chair of Floridians for a Fair Democracy, the group that is responsible for the Amendment 4 ballot initiative. The amendment seeks to change Florida's Constitution to allow felons who have completed their sentences to regain expeditiously the right to vote in Florida.
Meade, who holds a law degree from Florida International University, is a frequent contributor to the national conversation about advocacy for felon rights and a sought-after speaker and has been featured on MSNBC with Joy Ann Reid and by the Huffington Post. He will speak about the issues before the state of Florida from a personal and legal perspective.