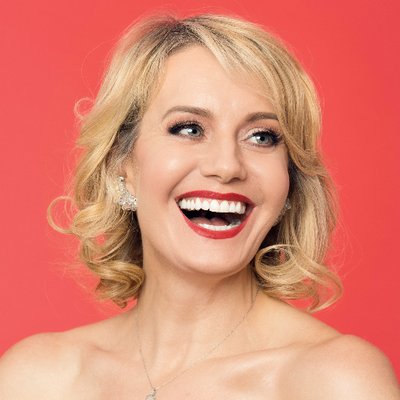 Actress Eileen Grubba will join the Florida State University community for "A Conversation with Eileen Grubba" as part of FSU's initiative "University of Choice."
"A Conversation with Eileen Grubba" will take place from 5-7 p.m. Monday, Oct. 22, at the FSU College of Medicine Durell Peaden Auditorium. The event launches FSU's AccessAbility Week as the university recognizes National Disability Employment Awareness Month.
The University of Choice initiative is designed to enhance Florida State's commitment to inclusiveness by exceeding minimum accessibility standards and nurturing a culture that embraces all abilities.
Grubba will discuss what it's like to succeed on stage and screen despite having physical disabilities and a lifetime of severe challenges.
The disability rights activist has built a strong reputation playing gritty characters in shows such as "Games of Silence," "Sons of Anarchy," "Hung," "Bones," "Criminal Minds" and "CSI: Miami," but she does not rest solely on her thespian laurels. At the top of her long line of credits is the work Grubba does for people with disabilities.
As an internationally known actress who has faced spinal cord injury, paralysis and cancer, Grubba devotes much of her life to disability advocacy, especially in the entertainment industry.
"We need to include people who have challenges and disabilities in the conversation, in the diversity discussion, in our shows and in all work," Grubba said. "You can't remove a segment of the population and still have the full picture of life. Everybody has a place. Everyone matters."
Though she has been cancer-free for 15 years, Grubba's spinal injury and resulting paralysis has left her with a visible limp that has made it difficult to secure roles. Undaunted, Grubba has added writing, directing and producing to her resume. She has produced several short films, a pilot and has written a screenplay.
Grubba fights not only for her own roles but also for acceptance and understanding for all people who have differences. She is active in the national Persons with Disabilities Diversity committee of the Screen Actors Guild/American Federation of Television and Radio Artists. She's also spokeswoman and "#ALLin ambassador" for the website disability talk.
FSU music student Nora Mark is one of the organizers of Florida State's University of Choice initiative.
"I am proud to be part of a group of diverse students at FSU who celebrate those of us who see life through a different window because we understand a different view," Mark said.