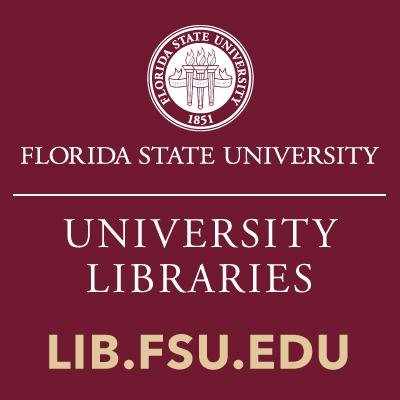 Florida State University Libraries welcomes its first cohort of the university's new Diversity Resident Librarian Program, which aims to increase the number of qualified academic librarians from members of traditionally underrepresented groups
In alignment with Florida State's strategic plan, the goals of the program are attaining more diversity of thought in program development and libraries practices and increasing agility in serving diverse student and faculty populations.
"We were looking for early career librarians who could offer us unique perspectives while we provide them with opportunities and assignments that will help them hone their skills in academic librarianship," said Susannah Miller, interim dean of FSU Libraries and associate dean of administration.
During their three-year appointments, the four resident librarians will have the opportunity to develop competencies and skills in the areas of higher education librarianship. The program will concentrate on providing services to students and faculty, libraries operations including acquisition and collection management, special collections, and areas of strategic focus such as technology and digital scholarship.
"We hope that this program will open up opportunities for residents to begin long-term careers as academic librarians," said Bridgett Birmingham, FSU's diversity and inclusion librarian. "We are doing our part here at FSU Libraries to make sure that our academic libraries better reflect the diverse communities that we serve."
The cohort also will engage in libraries practices, including faculty assembly activities, professional development, work teams and management meetings.
Each resident will be placed in a functional area where they will further hone their skills. Experienced librarians will provide mentorship and guidance to the residents specific to their needs and skill levels, and the residents will work with members of senior management on career-focused individual development plans.
Meet the residents:

Theresa Arias
Arias completed her Master of Library and Information Science degree at the University of Washington, and she will complete a Master of Arts in History with an Archival Administration Certificate from the University of Texas at Arlington this summer. Arias' professional and research interests include information literacy, especially in underserved populations, and diversity and inclusion in collection development in archives and academic libraries.
Michael Mohkamkar
Mohkamkar is a graduate of the University of North Texas with a Master of Science in Library Science and Master of Arts in Linguistics. Before coming to FSU, he worked at the Dallas Public Libraries. His research interests include library usage by international and other minority student groups and working to promote accessibility of academic library materials.
Mallary Rawls
Rawls comes from the LeRoy Collins Main Library in Tallahassee, where she served as a Youth Services Information Professional for two years. She completed her Bachelor of Arts degree in interdisciplinary humanities and earned her Master of Library & Information Science, both from FSU. Her research interest includes information literacy, open access resources and increasing diversity and inclusion in academic libraries and research.
Dave Rodriguez
Before coming to FSU Libraries, Rodriguez spent nearly a decade working in film and audiovisual media preservation and exhibition. After graduating from New College of Florida ('09), he earned an MA in film and media studies from the University of Florida ('11), where he first began working with media collections. Rodriguez went on to attend The L. Jeffrey Selznick School of Film Preservation at George Eastman Museum, where he later served as an instructor and chief projectionist of the Motion Picture Department. He managed the archive at The Center for Moving Image Arts at Bard College before returning to his hometown of Miami in 2015. There, Rodriguez worked as an archival film projectionist in arthouse cinemas, as a technician at Continental Film & Digital Laboratory and in Special Collections at University of Miami Libraries. His research interests include digital stewardship, media archaeology, media art preservation and developing open educational resources and outreach in these areas.
To learn more about the Diversity Resident Librarian Program, contact Bridgett Birmingham at bbirmingham@fsu.edu.