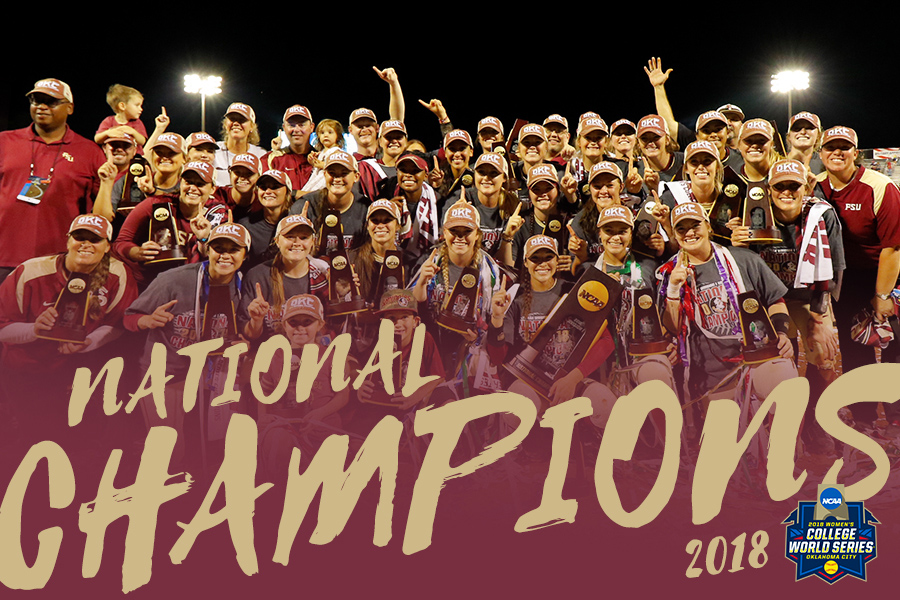 Head coach Lonni Alameda and the Seminoles claim the program's first national title with an 8-3 victory over the Washington Huskies in Game 2 of the Women's College World Series Tuesday.
"Congratulations to the 2018 NCAA Softball Champions! Jean and I are so proud of these young women. They showed the world their heart, their grit and their determination. They persevered despite a difficult start, and they kept smiling throughout the series. They proved they were the best team in the nation, and it was so much fun to watch them do it!! We're so happy for Lonni Alameda and all the coaches and staff, the team, and the entire Florida State family who cheered them on!"
– FSU President John Thrasher
Visit Seminoles.com for full coverage.