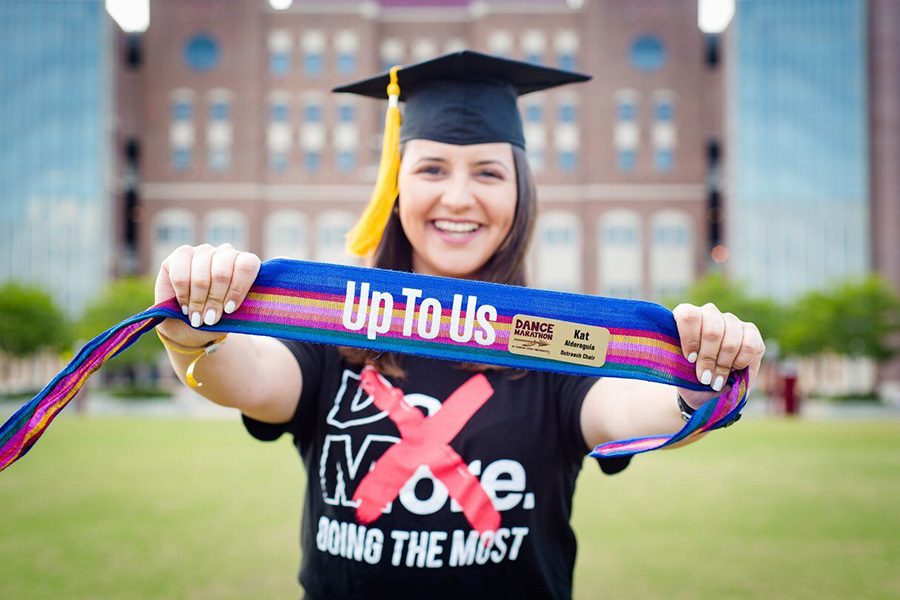 Before leaving Florida State University, graduate Kat Aldereguia was bestowed with one last honor from an organization near and dear to her heart — the Miracle Network Dance Marathon Distinguished Leadership Award.
The international Distinguished Leadership Award annually recognizes 20 students from universities and colleges across the United States who have made an exceptional impact within their Dance Marathon program.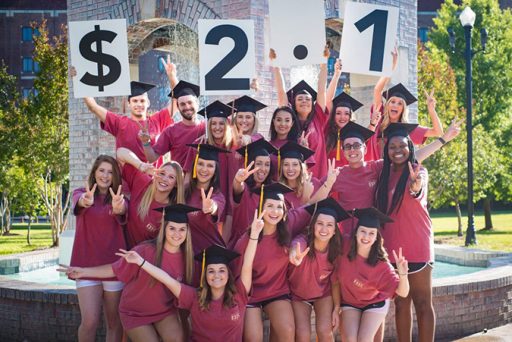 "These student leaders are the core of Miracle Network Dance Marathon's mission," said John Lauck, president and CEO of Children's Miracle Network Hospitals. "Each student honored with this award has led their program to success by serving as a role model for other students. They are truly committed to the cause."
Aldereguia, a native of Miami, graduated from Florida State May 4 with bachelor's degrees in psychology and Spanish. During her four years on campus, she was dedicated to Dance Marathon, raising more than $8,000 "For The Kids" and serving as the outreach chair on the program's executive board this past year.
"Dance Marathon has helped shape the person I am today," Aldereguia said. "I have had the opportunity to work alongside some of the most passionate and inspiring people on campus. Having been a part of these miracle families' lives is the greatest blessing."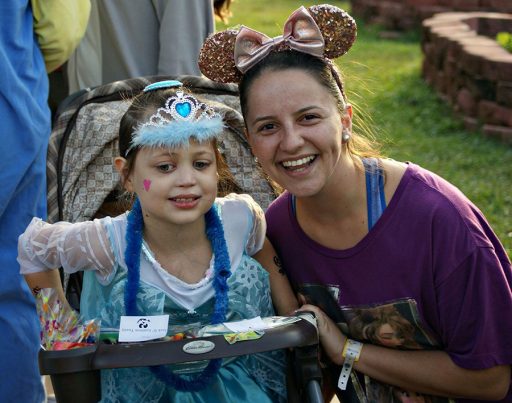 Dance Marathon at FSU is the largest student-run philanthropy on campus, raising more than $12 million for the local Children's Miracle Network Hospital, Shands Children's Hospital and the FSU College of Medicine. In 2018, Dance Marathon at FSU raised a record-breaking $2,152,382.
For Aldereguia, the message behind the program hit home on a personal level. Her younger brother Nicolas was diagnosed with autism at the age of two.
"My brother inspires me every day to be the best version of myself, to go above and beyond and to be confident in who I am as a person," Aldereguia said. "My passion, love and caring have stemmed from my love and acceptance of my little brother."
As Aldereguia looks to the future as an FSU alumna, she hopes to attend medical school and become a physician to continue working and helping children with disabilities.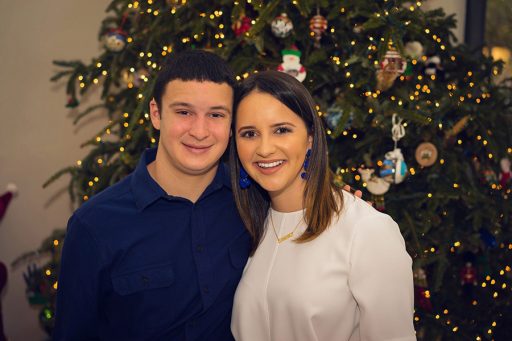 "I want to help children like my brother and also help others understand how to love and accept children like him," Aldereguia said. "Helping give these kids the love and childhood they deserve is all I could ever hope for."
Aldereguia was also a member of the Alpha Omicron Pi sorority, the Panhellenic Council, the FSU Rowing Club, the Garnet and Gold Scholar Society, Autism Speaks, the Order of Omega Greek Honor Society, the Sigma Alpha Pi National Society of Leadership and Success, the Phi Eta Sigma Honor Society and the National Society and Collegiate Scholars.
For more information about Dance Marathon at FSU, visit dmfsu.org.