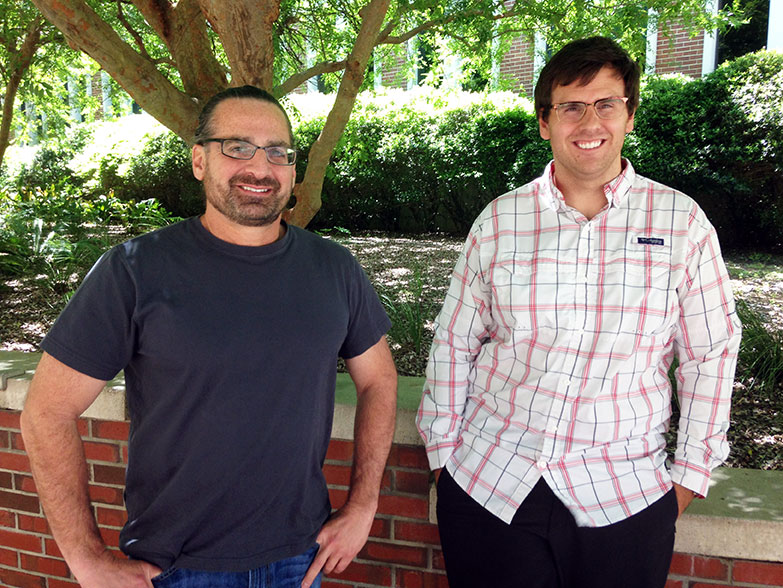 A major annual economics conference that has been held for more than 50 years is being hosted for the first time at Florida State University.
The L. Charles Hilton Jr. Center for the Study of Economic Prosperity and Individual Opportunity will host the 2018 Cliometric Conference in Tallahassee, April 27-28.
The conference is designed to provide extensive discussion of new and innovative research in economic history. Cliometrics, named for the Greek muse of history, Clio — emerged as a significant field of scholarship in the 1960s as a shift in the economic history field toward increasingly quantitative methods and measurement.
"History offers one of the best laboratories to understand economic phenomena," said Shawn Kantor, director of the Hilton Center. "For scholars seeking to understand how various economic, political or social forces impact long-run economic growth and human development, historical research is the only tool available."
The conference is attracting 60 participants from across the United States, including several from FSU, primarily within the Department of Economics, as well as scholars from as far away as Spain, Italy, the Netherlands, England and Canada.
About half the participants are graduate students who receive nearly complete stipends for travel, hotel and meals while in Tallahassee, thanks to majority funding from the National Science Foundation, with additional support from the Hilton Center.
"It is one of the critical times within the economic history world in which graduate students are welcomed and integrated into the profession," Kantor said.
Prior to the conference, a committee chooses papers to be presented and sends them out to all attendees, who are expected to read and comment on them.
Papers being presented examine topics such as the role of the Marshall Plan in postwar recovery, urban interstates, booms and busts in housing markets, the economic and social integration of minorities, the effect of teachers' unions on student achievement and the economic consequences of atmospheric nuclear testing.
"Economic historians are able to provide a longer time horizon over which to evaluate policy interventions," said Assistant Professor of Economics Carl Kitchens, a conference participant from FSU with an extensive background in economic history.
"They're also able to provide perspective and remind people that certain events have occurred before, such as the Great Recession of 2008, which looks a lot like prior financial panics," he said. "Economic history is also valuable because historically there was a lot of experimentation with policy, which helps to inform policymakers today."
The Cliometric Society, founded in 1983 and based at Miami University in Oxford, Ohio, has a membership of 500 influential practitioners in both academic and professional fields. The society organizes the conference at universities throughout the United States. Thanks to the efforts of the Hilton Center, an institute founded at FSU's College of Social Sciences and Public Policy in 2015, this will be the first conference to be hosted at the university.
The Hilton Center focuses on research designed to enhance the understanding of how legal, social and political institutions influence market transactions and, thus, the level of income, the rate of economic growth and economic opportunity within and across geographic regions.
The center's faculty and graduate students conduct research in a broad range of areas, including law and economics, public economics, public choice, industrial organization, regulation, economic geography, new institutional economics, economic history and economic development.