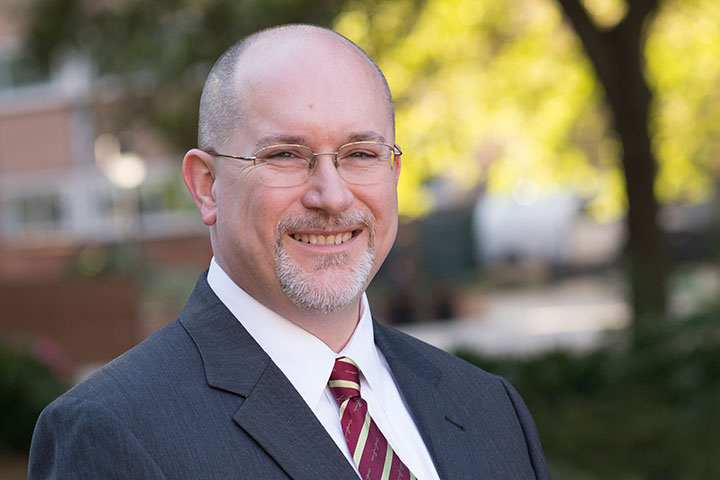 Florida State University's College of Business programs in business and accounting have earned extended accreditation by the Association to Advance Collegiate Schools of Business (AACSB) International.
Accreditation by the organization is the most widely sought benchmark of educational quality worldwide and ensures students are learning material most relevant to their fields of study from highly qualified faculty members. Fewer than 5 percent of business schools worldwide and only 182 academic accounting programs have earned AACSB accreditation.
"It's gratifying to be recognized for our high-caliber programs and faculty members who consistently produce graduates who can immediately contribute to their company's growth, and eventually, take the reins of some of the top businesses across the globe," said Michael Hartline, dean of the College of Business. "We continually aspire to be recognized as one of the best business schools in the nation, if not the world, and this accreditation affirms that we are well on our way to meeting that goal."
The AACSB accreditation process encourages leading business schools and academic accounting units to voluntarily hold themselves to the highest professional standards and be accountable for improving business and accounting practices globally through education and intellectual contributions.
"The pace of change affecting the accounting profession demands that we continuously assess and improve our programs," said Rick Morton, EY Professor of Accounting and chair of the accounting department. "Separate accreditation of Florida State's accounting program sends a strong signal to employers that our graduates are engaged and well-prepared to enter the profession."
Accredited business schools and accounting programs, like Florida State's, are reassessed every five years to determine whether they will maintain their status. The process involves a rigorous external review of a school's ability to provide the highest-quality programs. A comprehensive examination of a school's mission, faculty qualifications and curricula, as well as self-evaluations and reviews by representatives from peer universities, are included in the accreditation assessment.
During the multiyear process, the school focuses on monitoring alignment with AACSB's accreditation standards. These standards require excellence in areas relating to strategic management and innovation; students, faculty and staff members as active participants; learning and teaching; and academic and professional engagement.
"AACSB accreditation is a process that the faculty and staff take very seriously," said Dennis Cradit, associate dean for Undergraduate Programs and Accreditation and Bank of America Professor of Data Analytics. "We're proud of the concerted effort of everyone in the college to ensure we continuously improve every phase of our activities and operations."