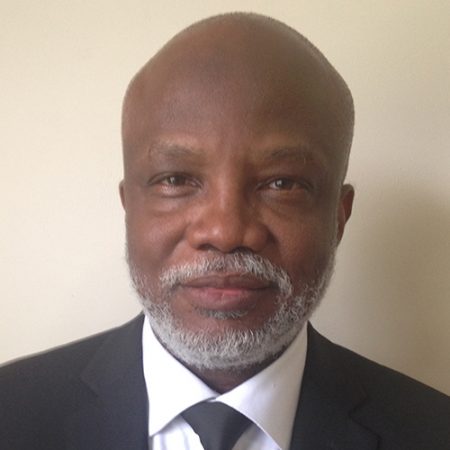 The African-American Studies program at Florida State University is celebrating its long history and continued growth with a special event featuring a panel discussion, a reception and recognition of the people who began the program four decades ago.
The event, "On the Shoulders of Giants: Celebrating 40 Years of Black Studies," is free and open to the public. It will take place at 2:30 p.m. Friday, April 20 in William Johnston Building, 143 Honors Way.
The African-American Studies program, an interdisciplinary unit of the College of Social Sciences and Public Policy, was established during the 1977-1978 academic year following student protests and campus organizing fueled by the black campus movement of the 1960s and 1970s.
Today, the program offers a thriving and varied curriculum studying ethnicity, identity, human relations and cultural dynamics. The curriculum also focuses on educational and social policy issues.
"African-American Studies offers students a chance to examine American society from the unique lens of the socioeconomic and cultural experiences of the African diaspora in the United States, Caribbean and South America," said Patrick Mason, the program's director and professor of economics.
The panel discussion will be moderated by Billy R. Close, assistant professor and director of Service Learning and Mentoring in the College of Criminology and Criminal Justice.
Featured panelists include:
Na'im Akbar: Professor emeritus, consultant and a clinical psychologist who pioneered Afrocentric approaches to modern psychology and mental health among African-Americans
Serena Bradshaw: Second-year student, double majoring in psychology and African-American Studies and the political education chair for the FSU Black Student Union
James B. Stewart: Author, professor emeritus and former director of Black Studies at Penn State
Patrick L. Mason: FSU African-American Studies program director
The celebration also will honor the late William R. Jones, founding director of the program, and Shamuna Malik, the program's administrative assistant for much of its history.
"Diversity is a core value of the College of Social Sciences and Public Policy, so we're justifiably proud of the growth and success of this interdisciplinary program," said Tim Chapin, dean of the college. "But the value of African-American Studies goes beyond the issue of diversity. This is an incredibly rich intellectual field and an important and necessary part of any academic environment."
The program has undergone something of a revival over the past academic year. Four new faculty from the departments of sociology (Shantel Buggs, Katrinell Davis) and geography (Adam Bledsoe, Willie Wright) have been hired. They join associated faculty from disciplines outside the college, such as criminology, education, history, music, psychology, social work and modern languages. The curriculum has been revised, an online course has been added and new courses are planned for the 2018-2019 academic year.
For more information about the celebration, please visit https://fla.st/2v9VjN8. For details about the African-American Studies program, visit https://coss.fsu.edu/aas.