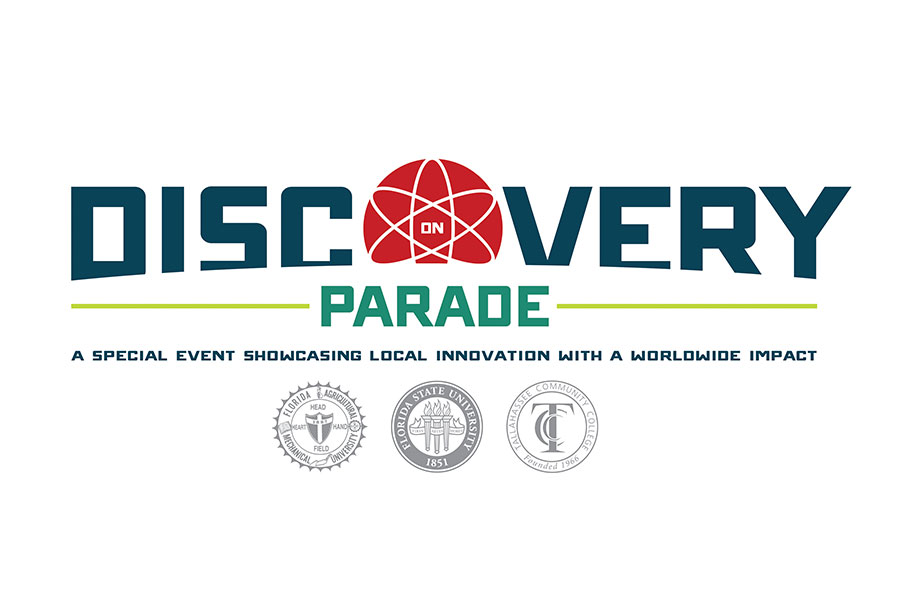 Event to Showcase Local Innovation with a Worldwide Impact
Every day, researchers and creative professionals from FAMU, FSU and TCC strive to unlock new and exciting discoveries that enrich our imaginations, improve our lives and change our world.
Now, for the third time, Tallahassee's institutions of higher education are teaming up to share their extraordinary work at Discovery on Parade, a one-of-a-kind research and innovation showcase.
The more than 60 exhibits slated for display at Discovery on Parade will delight, inspire and educate attendees on topics ranging from nanotechnologies to dance to robots, advanced cancer treatments and oyster shucking.
The signature "main tent" event, which begins at 6:45 p.m., will feature a performance from the TCC African Drum and Dance Ensemble and a talk from Valerie Browning, director of the Defense Advanced Research Projects Agency's (DARPA) Defense Sciences Office.
Discovery on Parade will take place from 5:30 to 8 p.m. Thursday, March 1, at the Augustus B. Turnbull III Florida State Conference Center, 555 W. Pensacola St.
Jointly hosted by FAMU, FSU and TCC, Discovery on Parade offers a unique preview of discoveries, inventions and innovations making their way from classrooms and laboratories out into the wider world. This community event also features information on new and existing companies created through research endeavors, live technology demonstrations by researchers and their students and presentations about a selection of world-class facilities and research centers at FAMU, FSU and TCC.
The event is free and open to the public, requiring only a simple online registration found at http://www.discoveryonparade.com/.
Sponsors for Discovery on Parade include Thomas Howell Ferguson P.A., the City of Tallahassee, Innovation Park of Tallahassee, Danfoss Turbocor, the Tallahassee-Leon County Office of Economic Vitality, the Tallahassee Democrat and Tallahassee Memorial HealthCare.
Parking: Free parking is available in the adjacent five-story garage after 5 p.m. Please note that the fourth floor of the garage is adjacent to the first floor of the conference center.