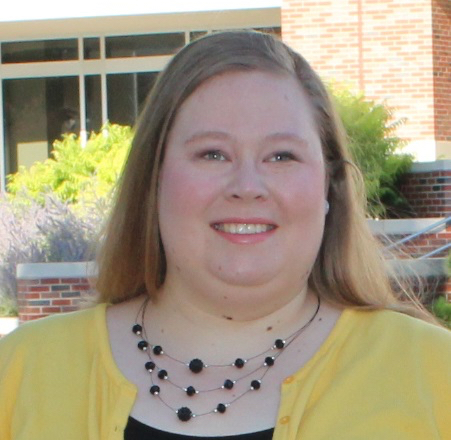 Florida State University has hired two experienced Title IX professionals to provide leadership for the university's Title IX office.
Mandy Hambleton will serve as FSU's new Title IX director and lead sexual misconduct support, prevention and response efforts for the university. Courtney McHenry will serve as the senior Title IX investigator. They will officially assume their new roles Feb. 16.
"We are excited to add these new staff members to the Title IX team and the FSU community to continue the impactful work of the office since it was established in 2015," said Provost Sally McRorie. "Filling these staff positions is an important part of Florida State's continuing efforts to educate the university community about responsible conduct and the meaning of consent as well as prevention and intervention and resources for sexual assault victims."
Title IX is a federal law that ensures all education programs and activities are free from discrimination on the basis of gender, including sexual harassment, sexual assault, sexual violence or other sexual misconduct.
Hambleton received a bachelor of arts in English from Winthrop University and earned her master's degree in higher education from FSU in 2008.
"I am delighted to have the privilege to serve my alma mater and build upon the solid foundation established by the inaugural Title IX director," Hambleton said. "Florida State University has a rich tradition of striving to provide a safe and inclusive community centered around respect and responsible freedom."
Hambleton has extensive experience in higher education, including Title IX and student conduct. She most recently served as assistant vice president for Student Advocacy, Intervention, and Accountability at Wichita State University.
"I am eager to engage with campus and community partners at Florida State to continue the university's efforts to create a community that is free of sex and gender-based violence, harassment and discrimination and to provide effective and equitable policies and processes for resolving any incidents that may occur," she said.
Before her tenure at Wichita State University, Hambleton served as the student conduct coordinator at the University of Nevada, Las Vegas and then as the assistant director of student conduct and conflict resolution at the University of Florida.
McHenry, a graduate of Florida A&M University and the University of Central Florida, previously served as a Title IX/civil rights investigator in higher education, most recently at West Virginia University. McHenry brings a wealth of diverse investigative experience to this position.
"I'm excited to return to the capital city of Florida, more specifically to serve the FSU community," McHenry said. "While Title IX is not limited to sexual harassment or sexual assault, violations such as these are teaching this generation a new sense of intolerance and perseverance, which is phenomenal. It is on a national level that we are obtaining a better understanding of what it means to speak up."
As institutions of higher education, universities have a moral obligation to do their part, McHenry said.
"Whether it be through bystander intervention or by fulfilling our roles as responsible employees, we can be the difference in sustaining university-wide compliance, equity and inclusion," he said.
McHenry holds bachelor's and master's degrees in criminal justice as well as a bachelor's degree in Spanish. He has served as a fraud investigator for major retailers such as Macy's and Bloomingdale's and as a special investigator for the federal government. Before his most recent stint at WVU, McHenry served as a child protective investigator with the Pasco County Sheriff's Office.
In 2014, FSU launched the kNOw more awareness campaign. Students developed the initiative to highlight the dual message of FSU's no tolerance stance on sexual violence and the university's education efforts focused on prevention and bystander intervention.
For more information visit, http://knowmore.fsu.edu.